Few weeks ago we had the opportunity to plan an elegant wedding in a charming oceanfront location nearby Lima and we felt in love with the decoration details. This wedding was all about flowers arrangements, flower centerpieces and a beautiful flower and foliage arch for the ceremony. The stunning venue did its part too, since all these elements combined with the location made everything even more perfect. Here I want to give you an idea of how the decoration details bride and groom choose really made a difference in creating the atmosphere they were looking for.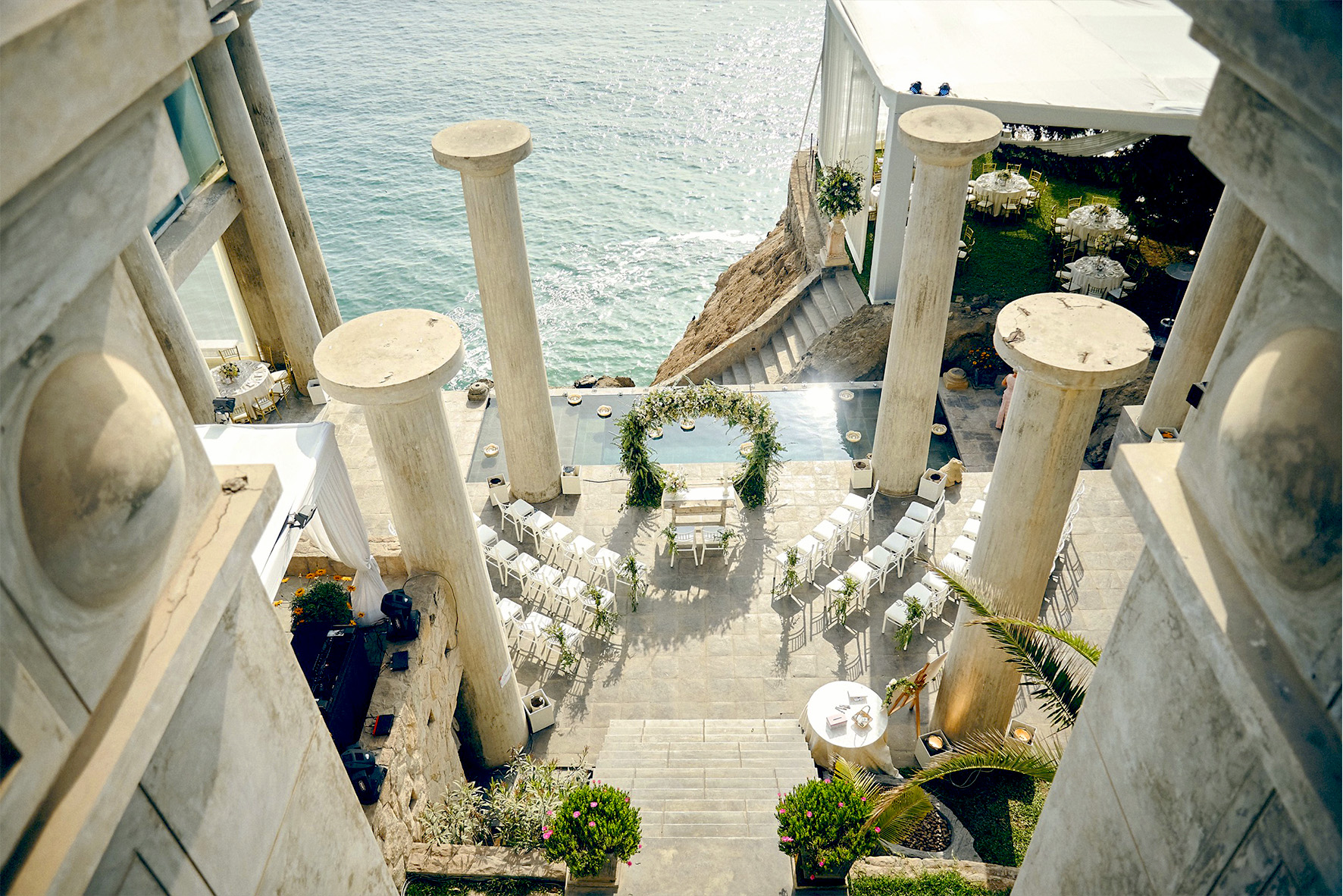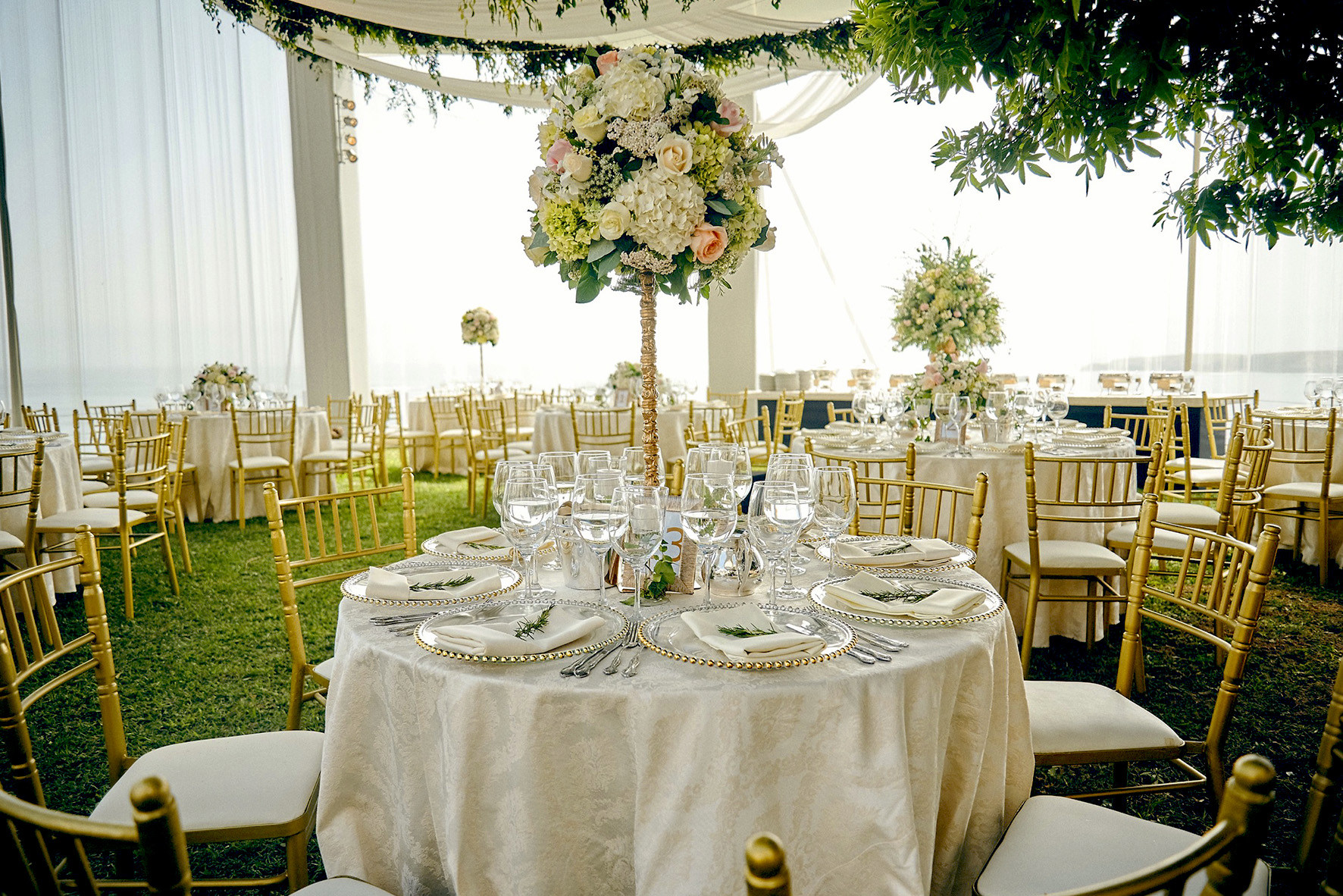 When I received the call from the couple, I immediately understood that they were looking for a special location and this is really one of a kind. That is why I proposed them this beautiful oceanfront villa with romans architecture pieces, a little pool and a beautiful garden area. I also understood they were looking for an elegant wedding with a Peruvian touch, so me and my team tried heard to propose them little but meaningful decoration details.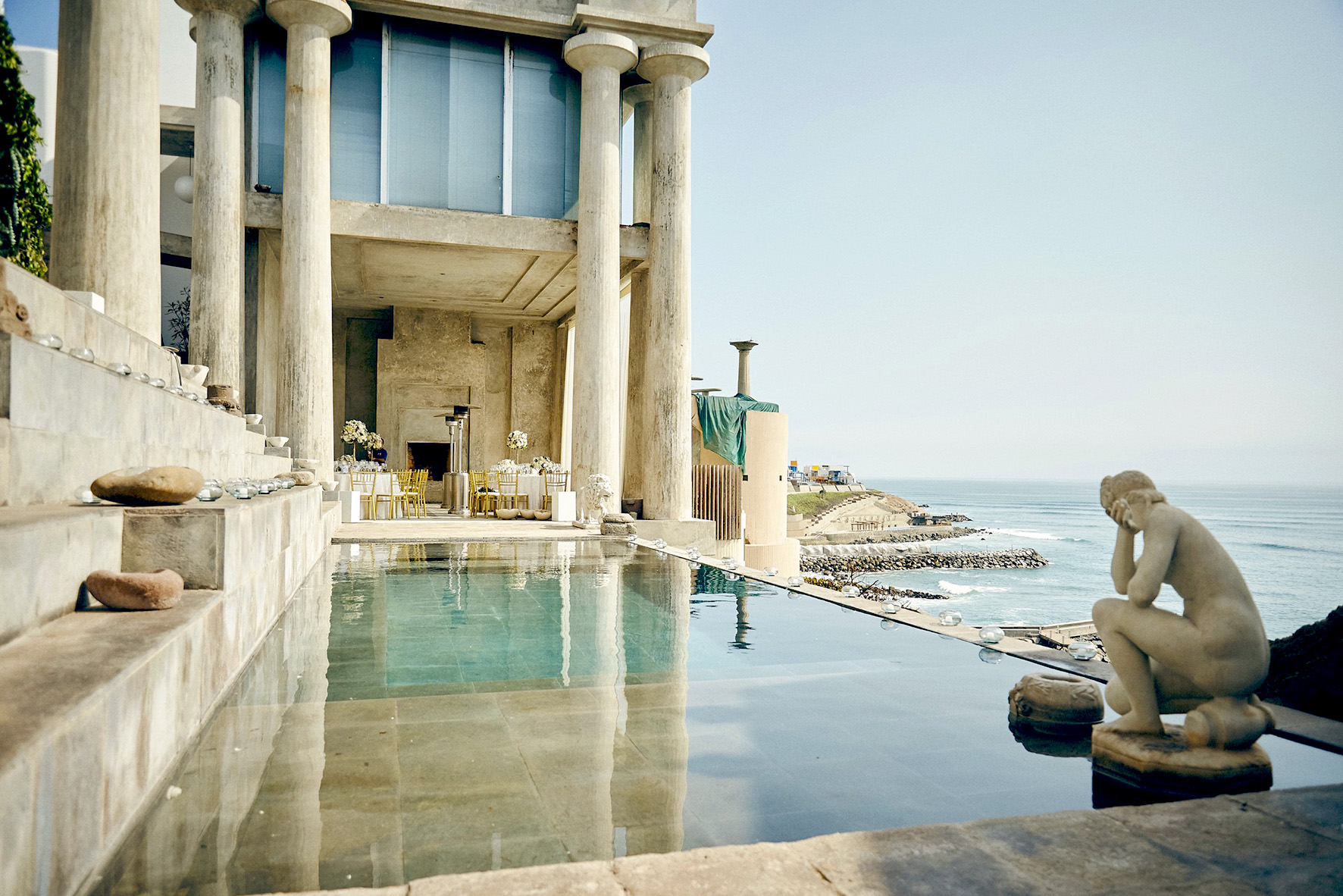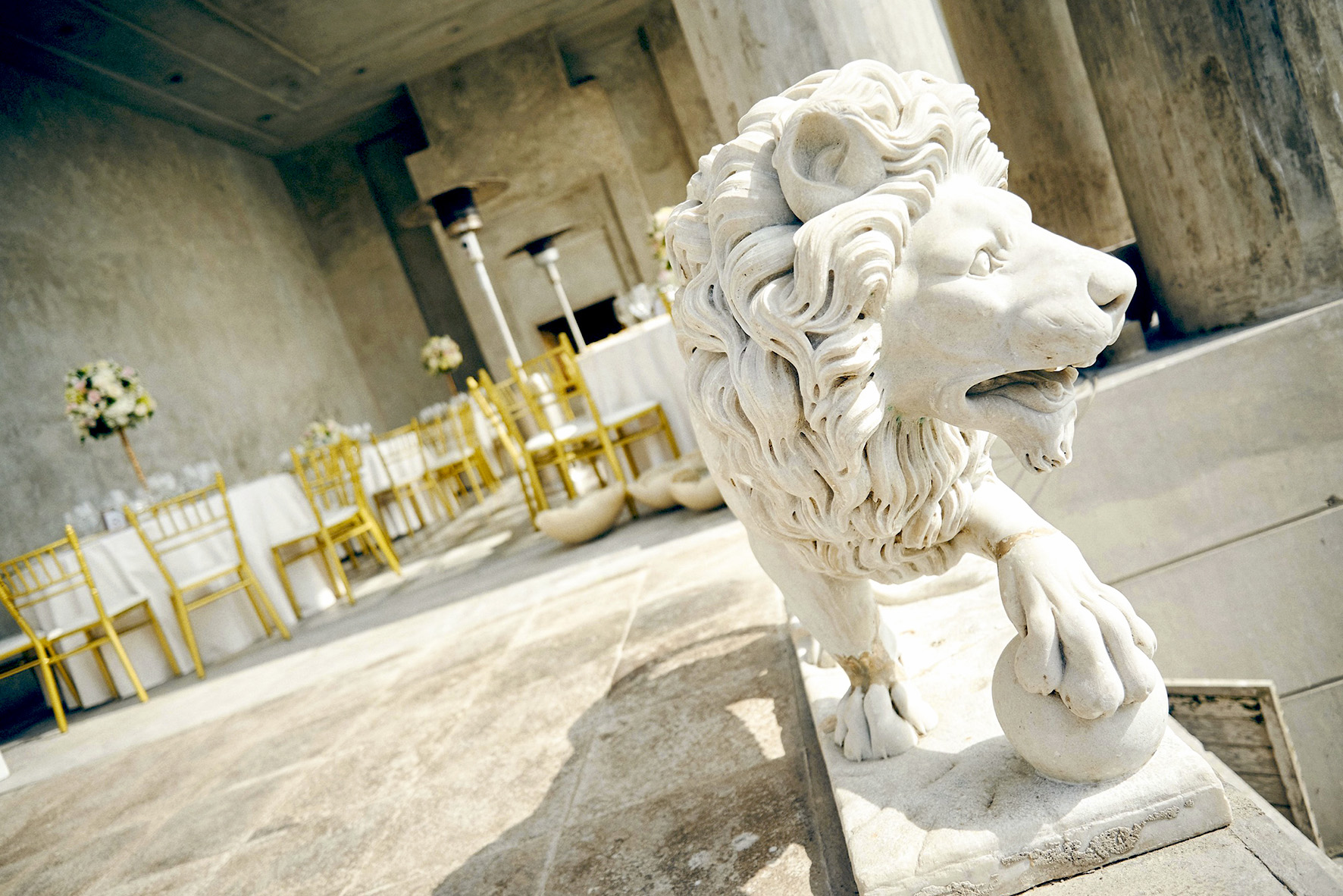 First, the charming and elegant arch! This was a super fluffy arch with foliage and flowers as ceremony backing. It was a great choice to have the ceremony in the evening under a beautiful sunset. The sunset light combined with the arch really created an outstanding atmosphere for unforgettable photos.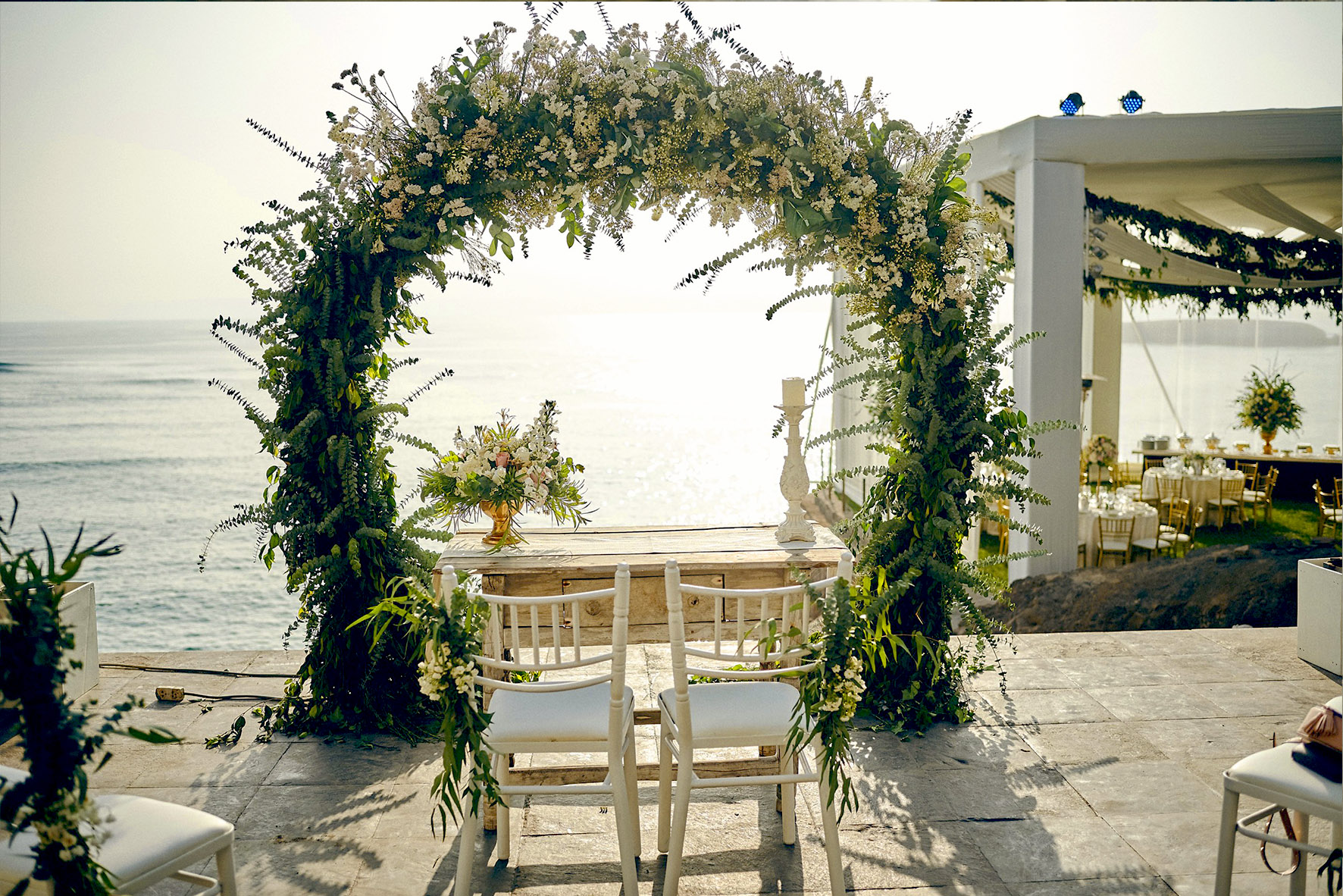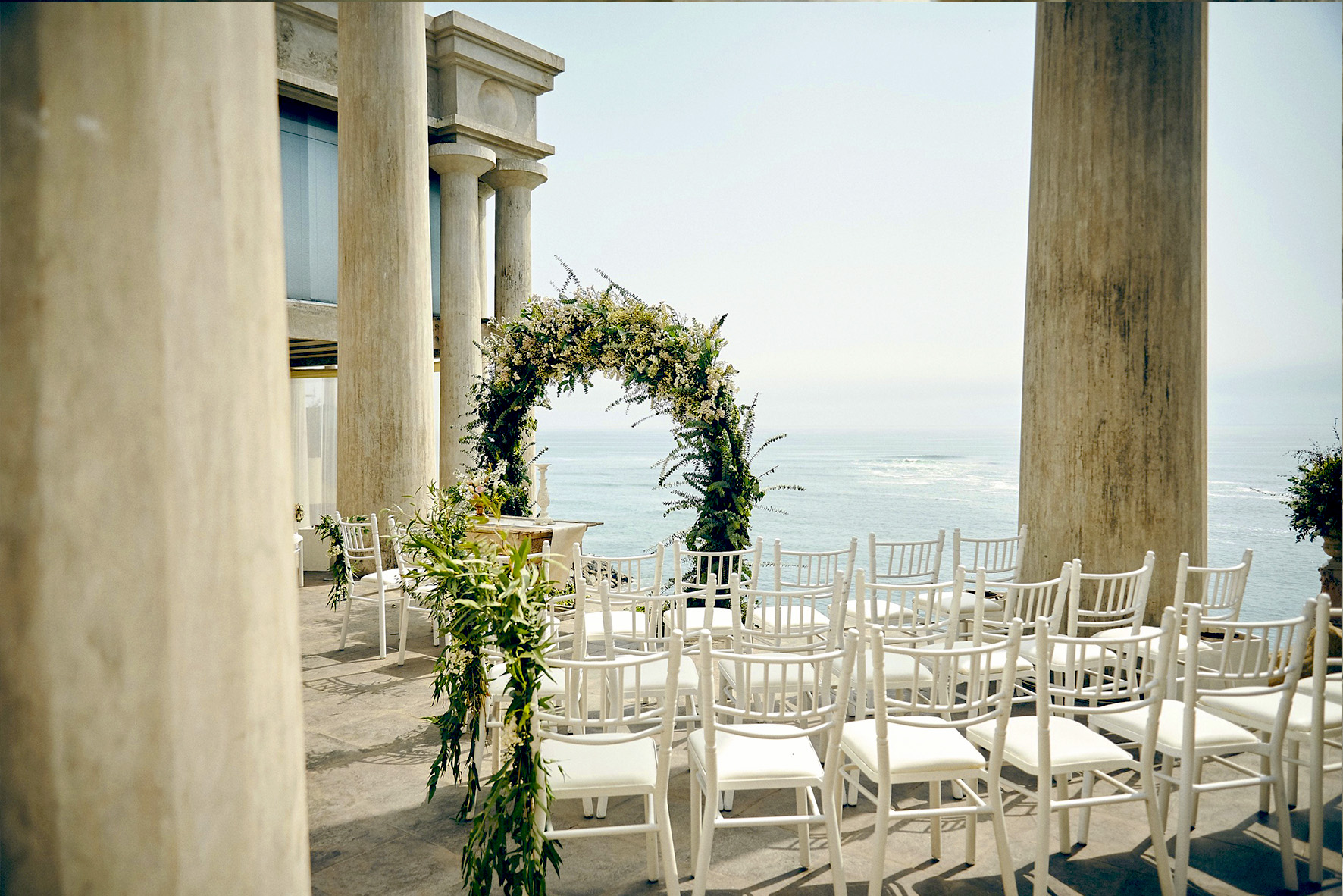 As I said above, this wedding was all about flowers. Apart from the arch, the beautiful flower arrangements at the center of the buffet table added an elegant touch to the wedding reception.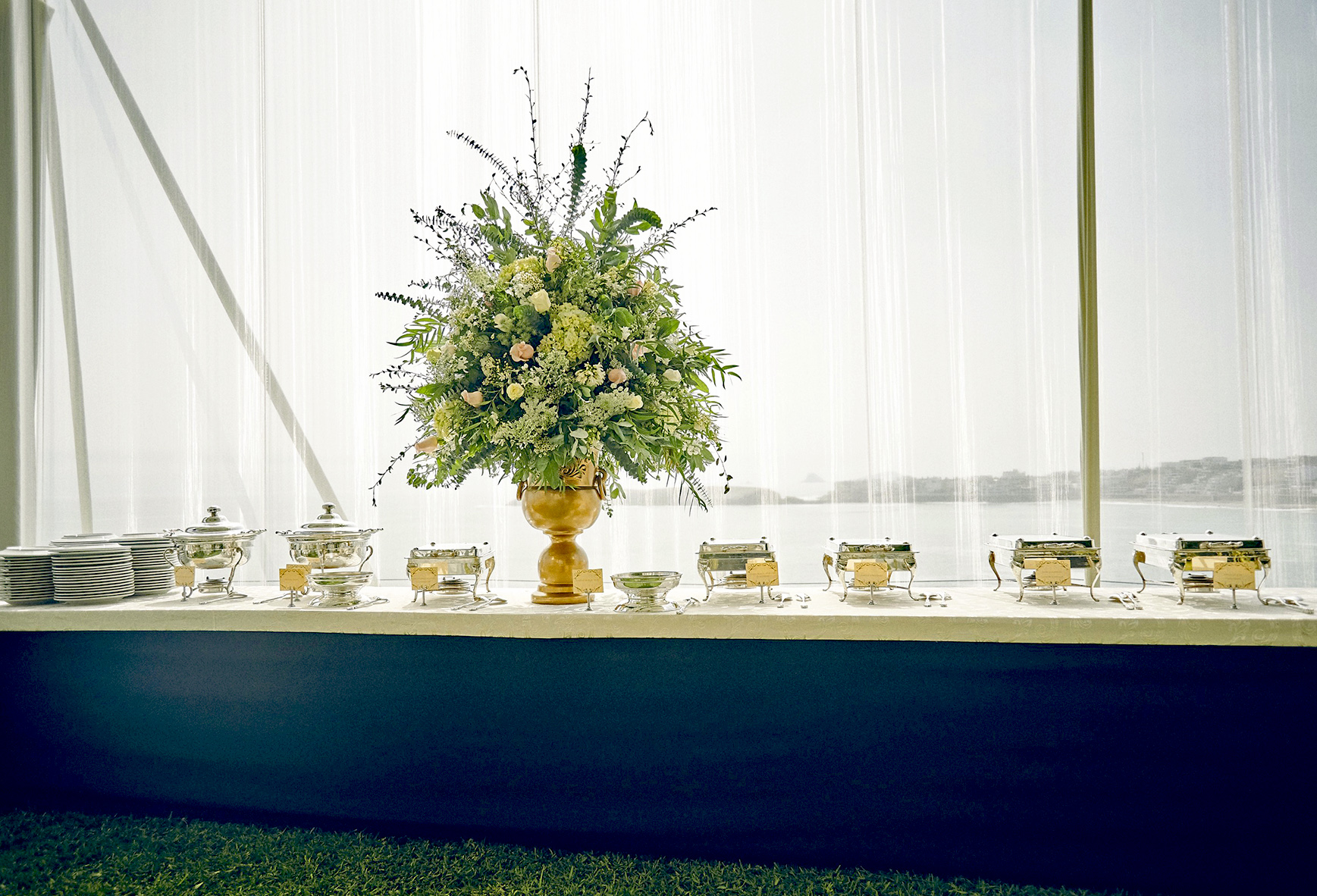 The bar was one of a kind with the beautiful eucalypt foliage backing, highlighted by hanging light bulbs. At the side of the bar we placed two big flower arrangements, to create a perfect symmetry. The effect was very elegant and romantic.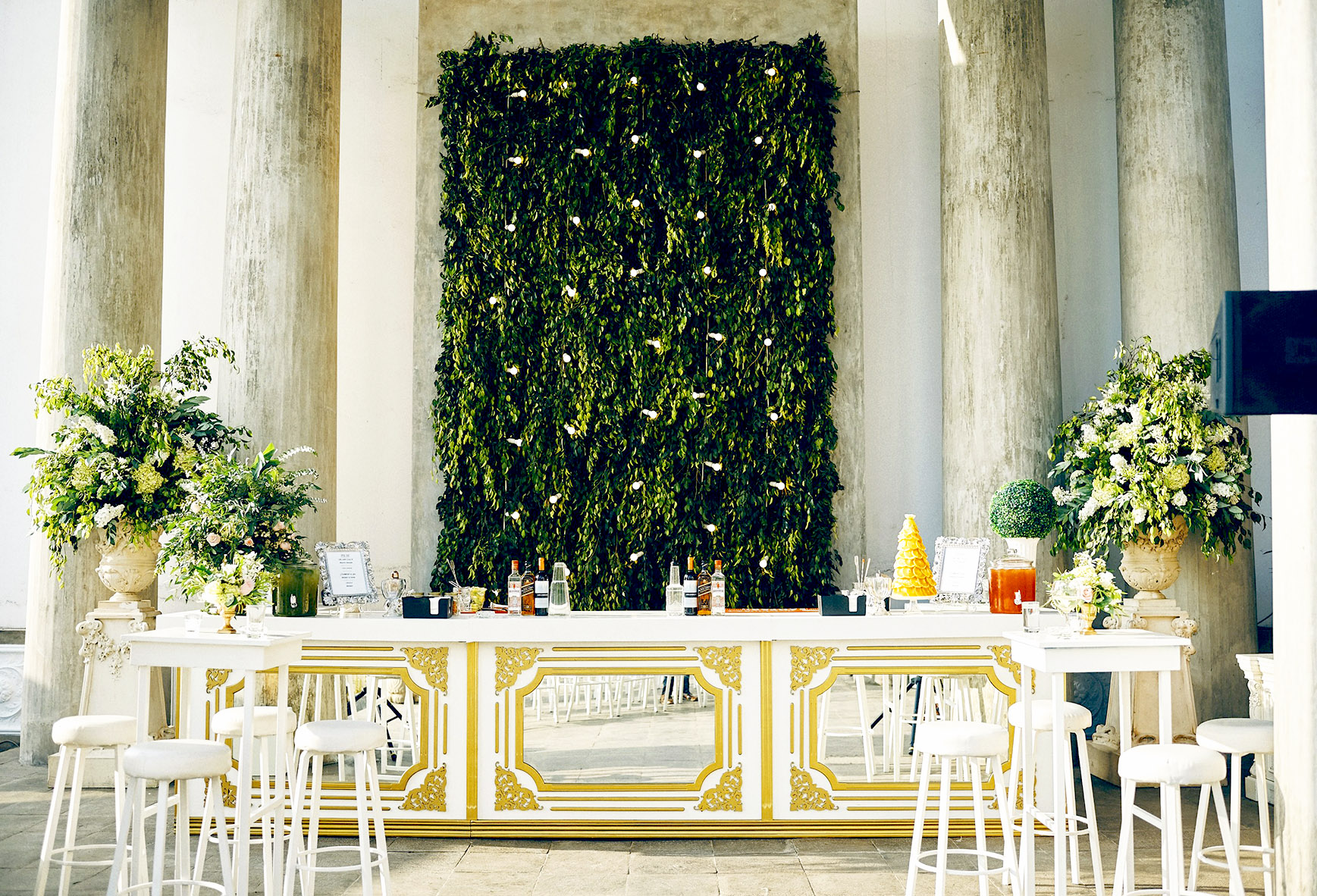 Another beautiful decoration detail was the ceiling of the tent, which mixes foliage dangling lianas with ivory fabric.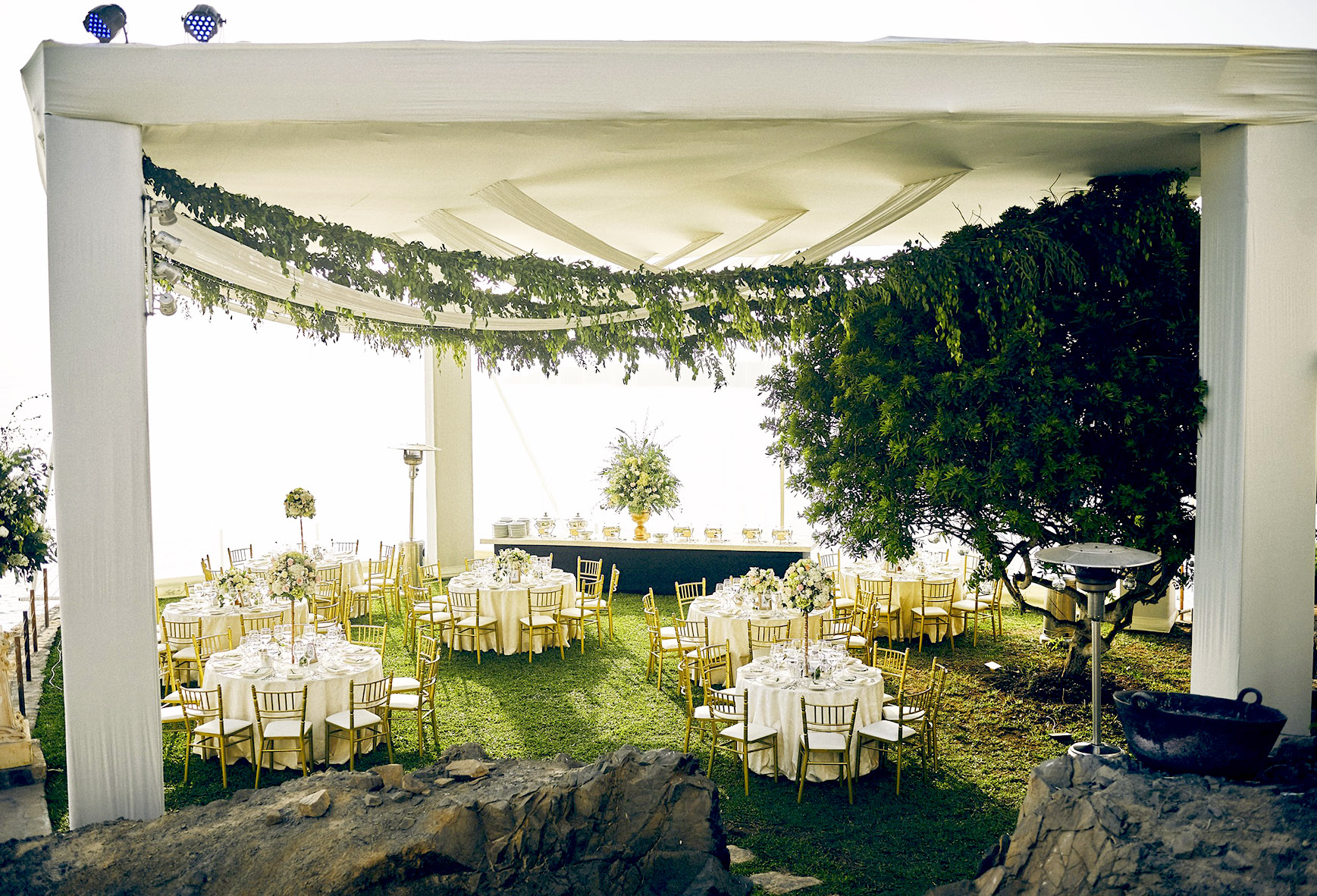 The table set up was very elegant, with a beautiful white, ivory and light pink roses with foliage, white tablecloth and crystal dishes with golden border. The chairs chosen for the reception were golden tiffany chairs with white cushions.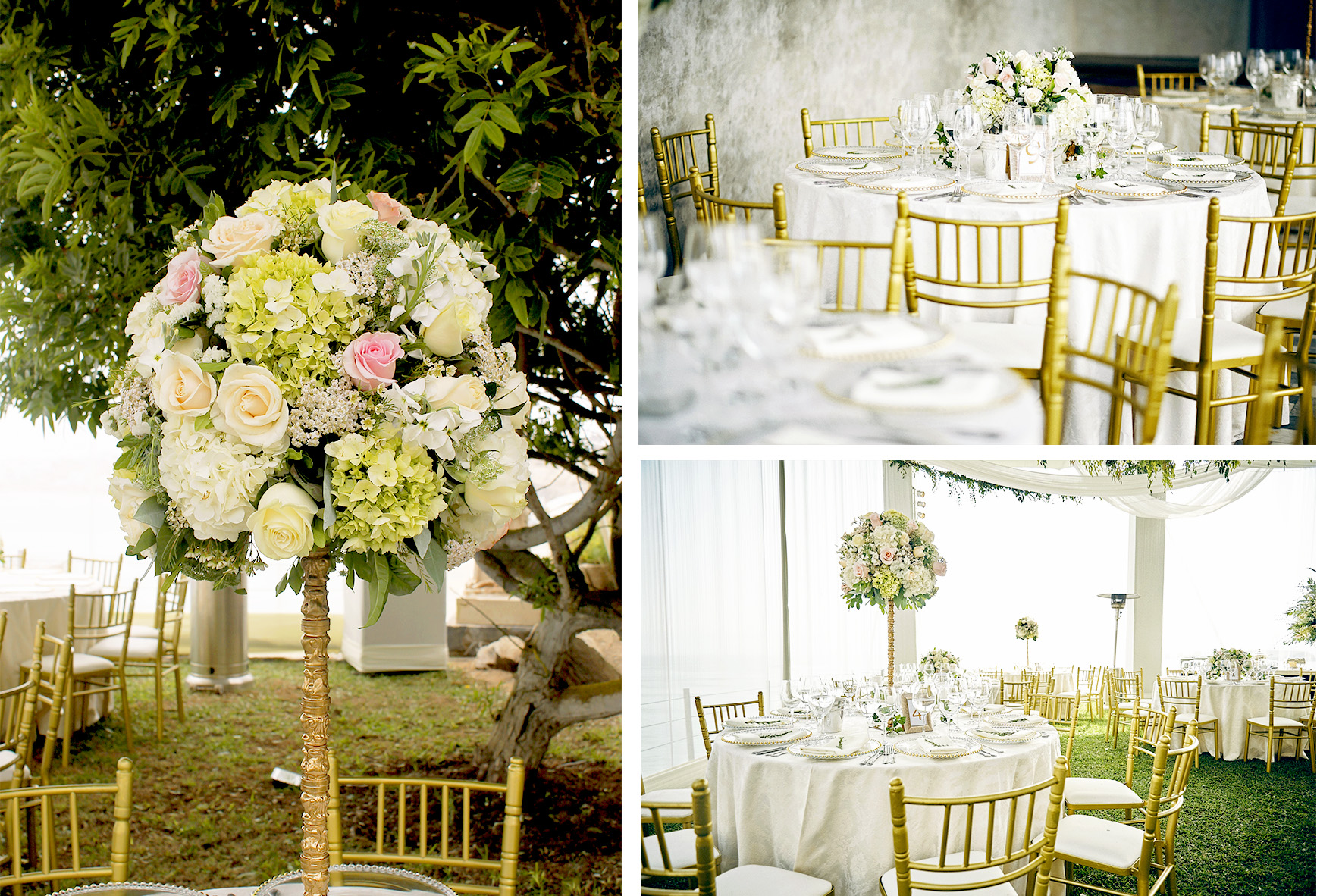 The tree in the reception area was decorated with hanging jars with white candles, another elegant touch.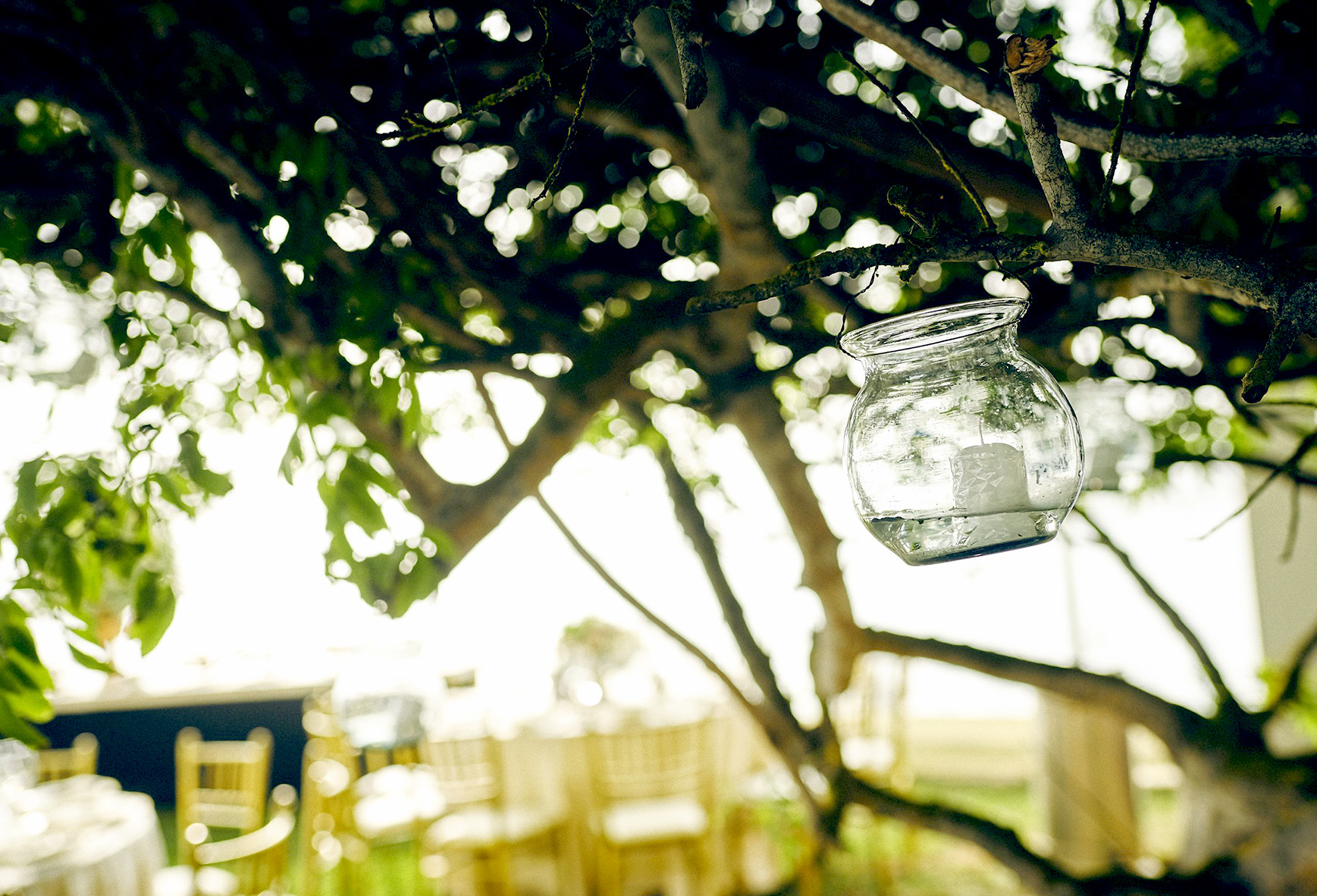 On the wooden table for the sweets we placed a huge flower arrangement in ivory, light pink tones with foliage with truffle towers and little traditional Peruvian sweets.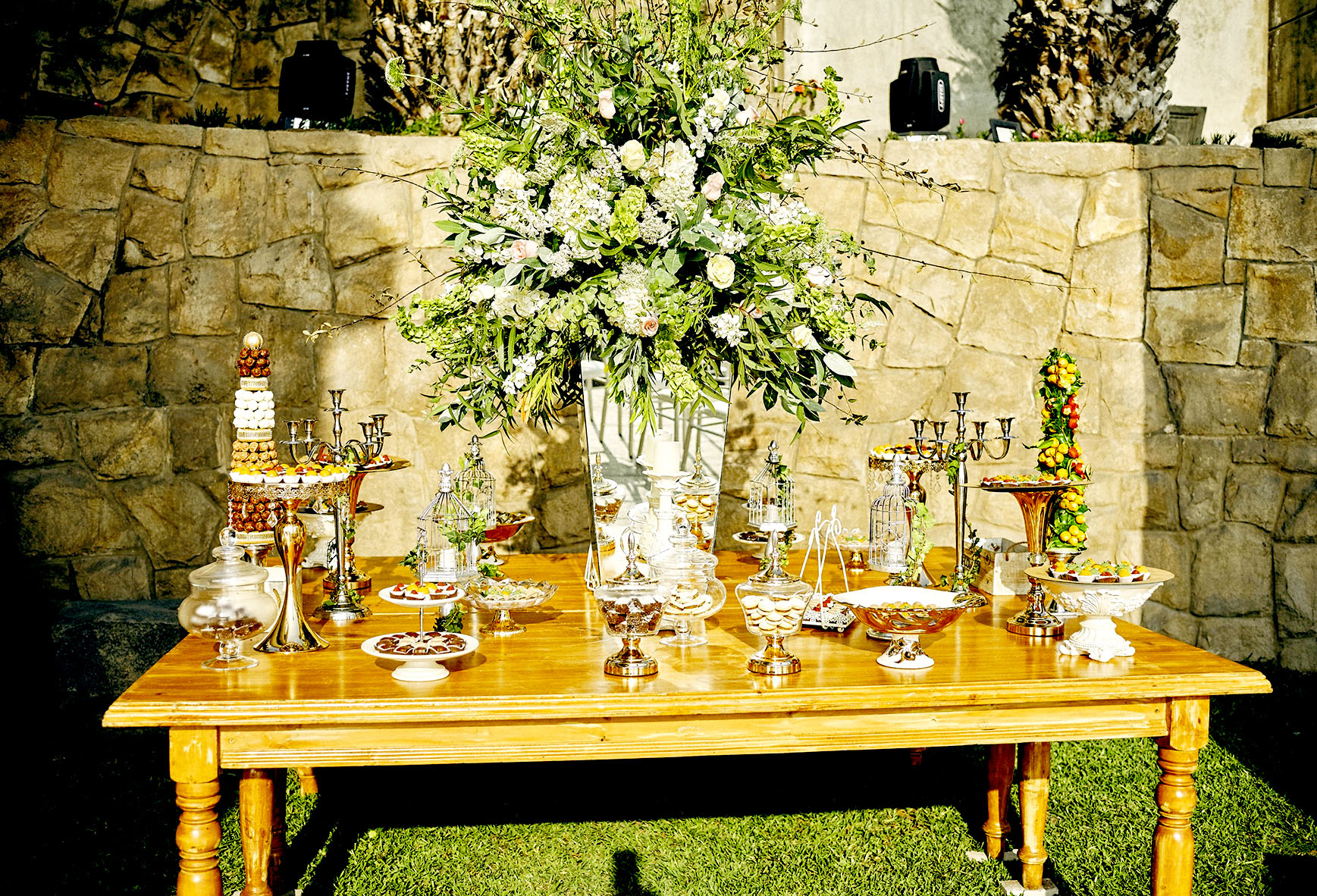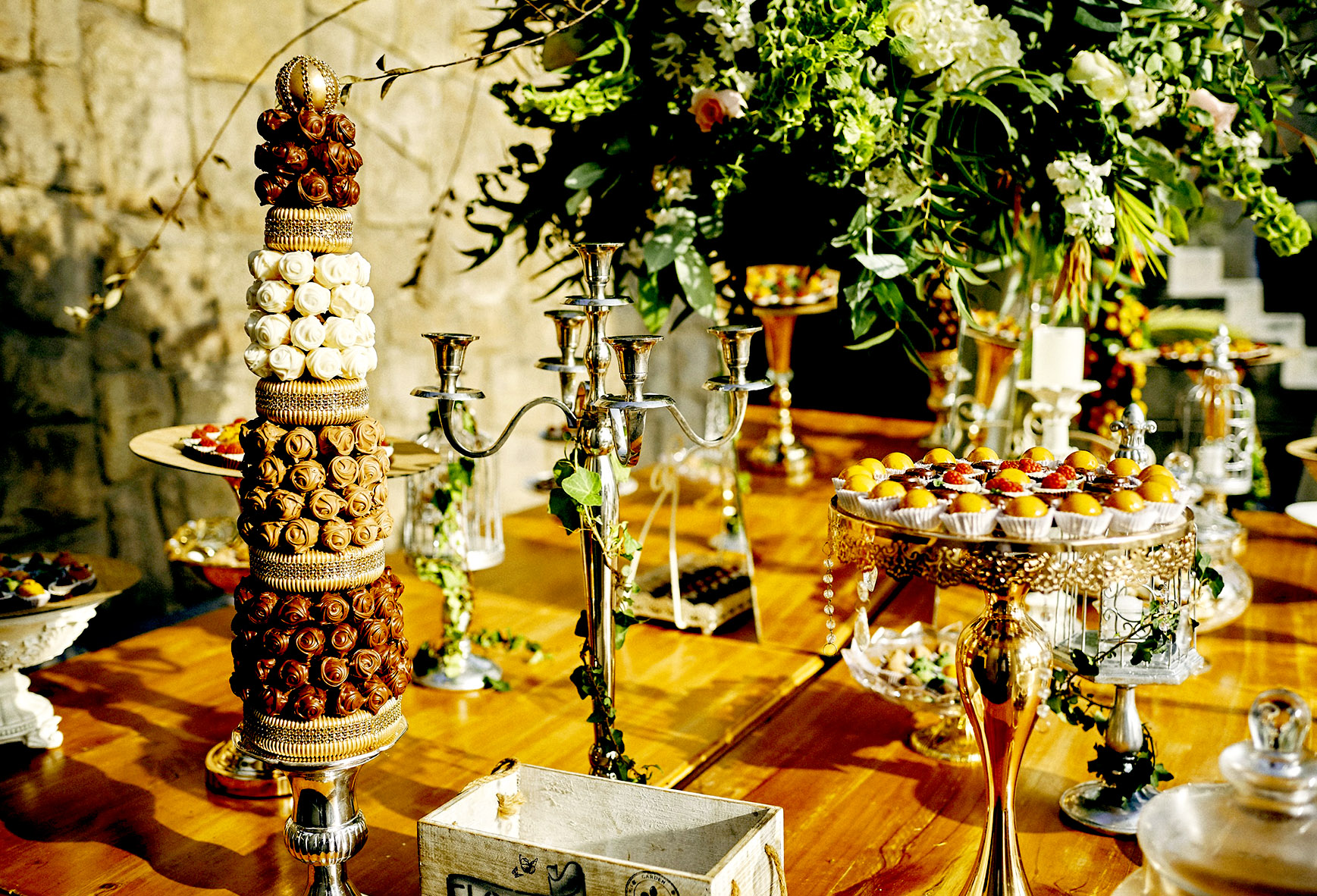 Also the cake was very flowery, a beautiful three-tier with the top tier covered in gold fondant and decorated with white, red and gold flowers.