One of the questions that bride and groom always asked me after they found the perfect venue for their wedding and after they prepared the wedding guests list is: should I opt for an assigned seating or for an open one? Actually my answer is not always the same, it certainly depends on the kind of wedding you are planning, and the answer changes depending on if you are hosting a very intimate, private wedding rather than a big wedding with more than 150 – 200 guests. I usually present couples the pros and cons of having an assigned seating and the pros and cons of having an open seating arrangement before they make their decision. In this article I want to share them with you as well:
ASSIGNED SEATING PROS:
It is more formal than the open seating arrangement.
It is very useful for big weddings, since you know exactly where people will be seated and you can easily reach them.
It is more organized and your guests will know exactly where to go.
For wedding planner is easier to keep track of your guests, especially in case of big wedding. 😀
People will be seated on a table for a specific reason. For example people of the same family, a group of friends, people of the same age, so people will feel more comfortable this way for the entire reception, since they will have things in common to talk about and they will have fun!
If you are doing seated dinner and some of your guests have food allergy, are vegan, or do not eat a specific food and have selected a specific menu option with assigned seating will be easy for the waiter to know where those guests are seated.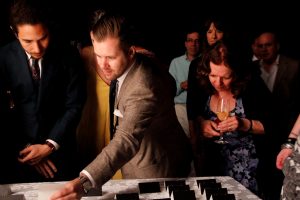 ASSIGNED SEATING CONS:
It could be a real headache for the bride and groom to make their seating chart, sometimes they can also argue about it! It happened, I swear!!!
For many people it is a waste of time, since they believe that guests will end up seating where they want or asking to change their seat and go to another table for example, if they do not want to keep the assigned seat.
Some guests will not like where they are seated and they will be uncomfortable for all the celebration. They will have for sure a bad memory of your wedding.
Some guest will find out that his/her seat is already taken, since some other guest took the freedom to change his/hers arbitrarily. This can create awkwardness.
You cannot have extra table.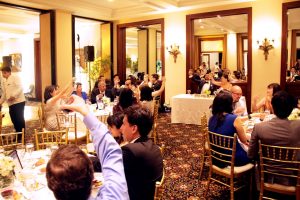 OPEN SEATING PROS:
It perfectly works for informal and small weddings.
It takes no time to put together, and it is very easy for bride and groom since they do not to sit on a table and start matching people.
Your guests will not complain, since they will freely choose where to seat for all the reception duration.
It allows people to communicate and socialize more, creating a more familiar atmosphere for your guests.
You can have extra table, in case some of your guests come with an unexpected date this can be very useful.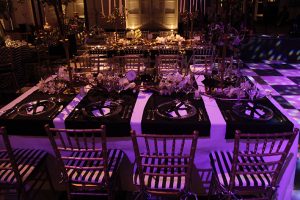 OPEN SEATING CONS:
It can be chaotic because your guests will not know where to go once they get into the reception area.
People will walk around asking other: "Is this seat taken?", "Can I seat here?"
For people arriving late could be complicated, since they have to seat in the available seats and if they are a couple or a group of people sometimes they have to split apart.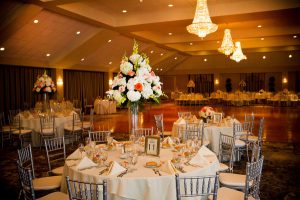 The decision of choosing between assigned seating and open seating arrangement is actually extremely personal because you guys are the ones who better know your wedding guests, what they would prefer, if they are social people or not, etc. It also depends on the kind of wedding you are organizing. For instance if you are planning a destination wedding having an arranged seating is very useful since you will avoid that people who does not speak the same language ended up seating next to each other. If you are having a small and intimate wedding the open seating is perfect, because people will naturally form into groups and they will take their seat at the tables available.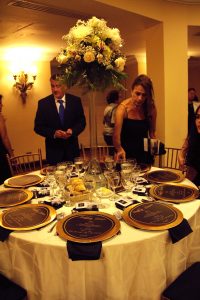 Also lately it is also very common to use a mixed format of open seating and assigned seating. So you can use open seating for group of people that will seat together in any case, such as your college buddies, your group of friends, and you can use an assigned seating arrangement for direct family.