Terracotta tones are one of the 2022 wedding trends, which means that we will see many desert tones, dusky pinks and several shades of brown and toffee in wedding decoration this year. Usually, a terracotta wedding is ideal if you have in mind a boho wedding, those colors really suit the boho style.
Let's start with the bridesmaids' dresses. You have a wide range of options to explore: from light brown to an intense rusty color, from dusky pinks to a light rose, from sand color to light orange. You have many different tones that you can also mix up together to create a multiple tones effect.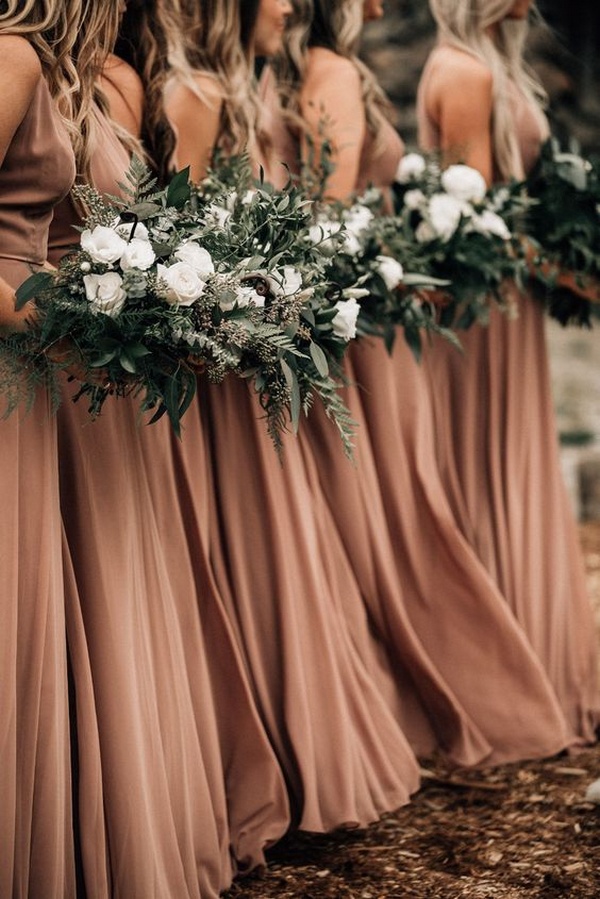 Bridal flower bouquet is also very important. Choose romantic flowers as peonies, roses, dahlias. If you want to create a rustic effect you can also think about using dried flowers. You can also add greenery, remember that sage green with terracotta tones is a perfect match.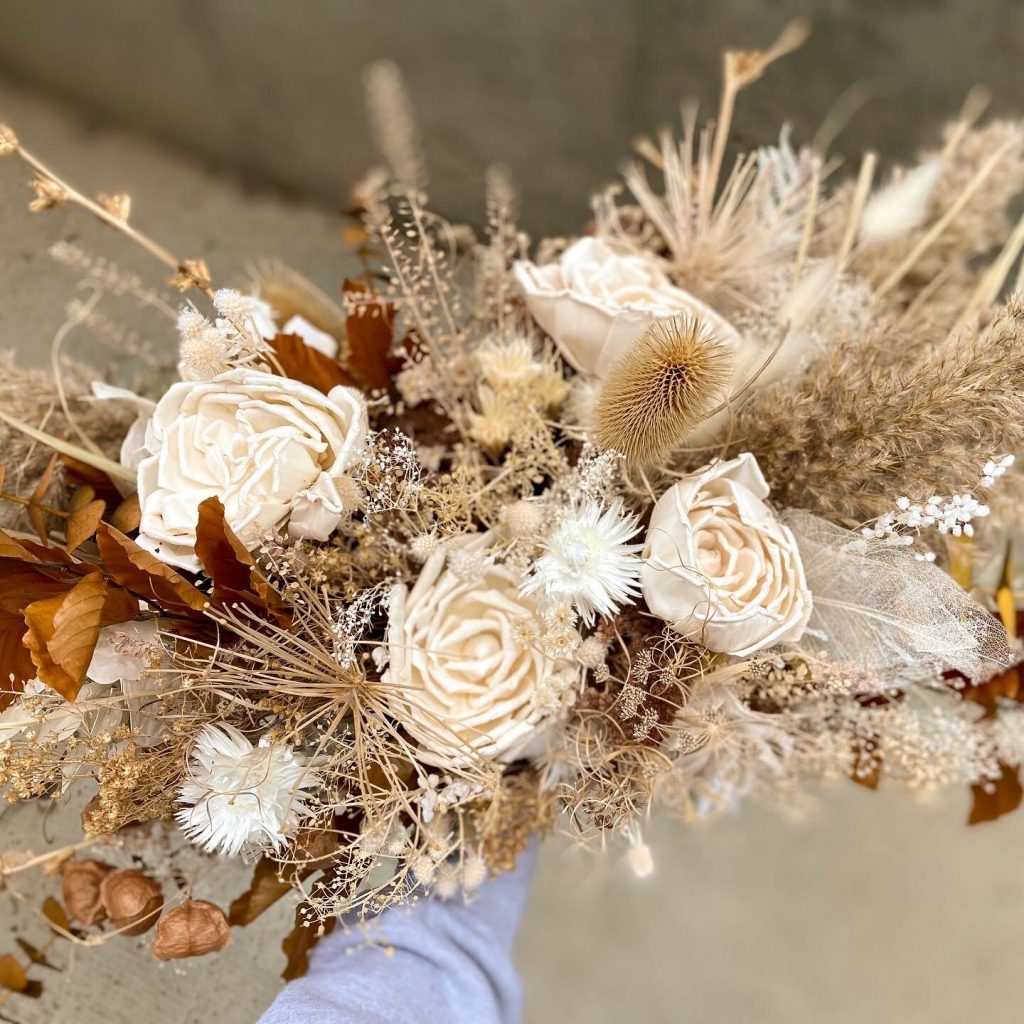 As for decoration, you should think about table setting first. For instance, you can consider using runners on the dinner tables and special tables, such as buffet or sweet tables. You can use different fabrics to create a boho or rustic effect, such as rustic cotton, linen or velvet. Also, here you can mix and match different tones in line with your wedding color palette. Other decoration elements you can consider are nametags, floral centerpieces, napkins, vases, lamps, candles.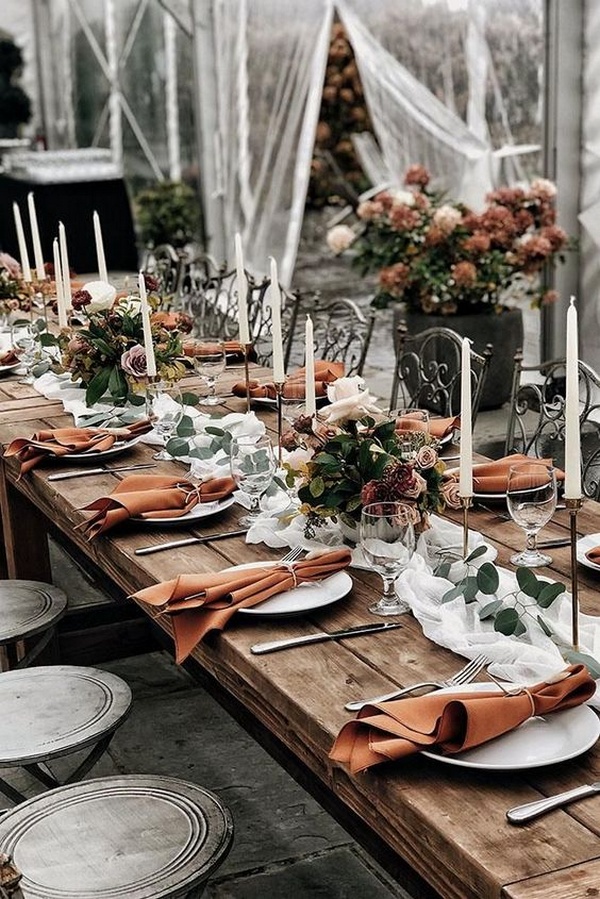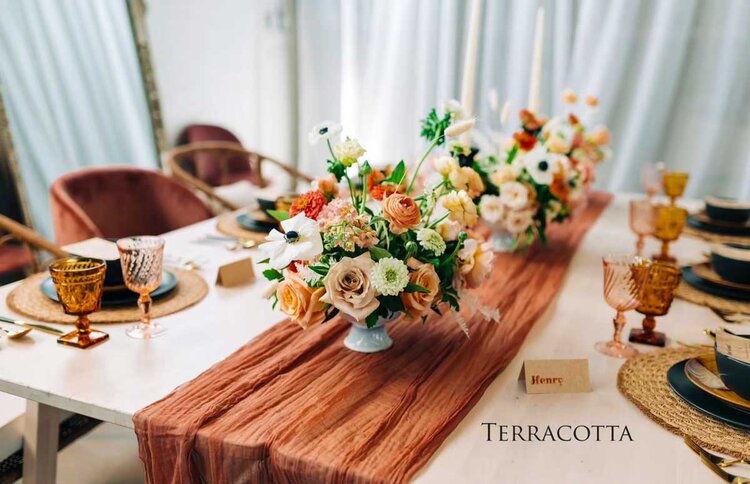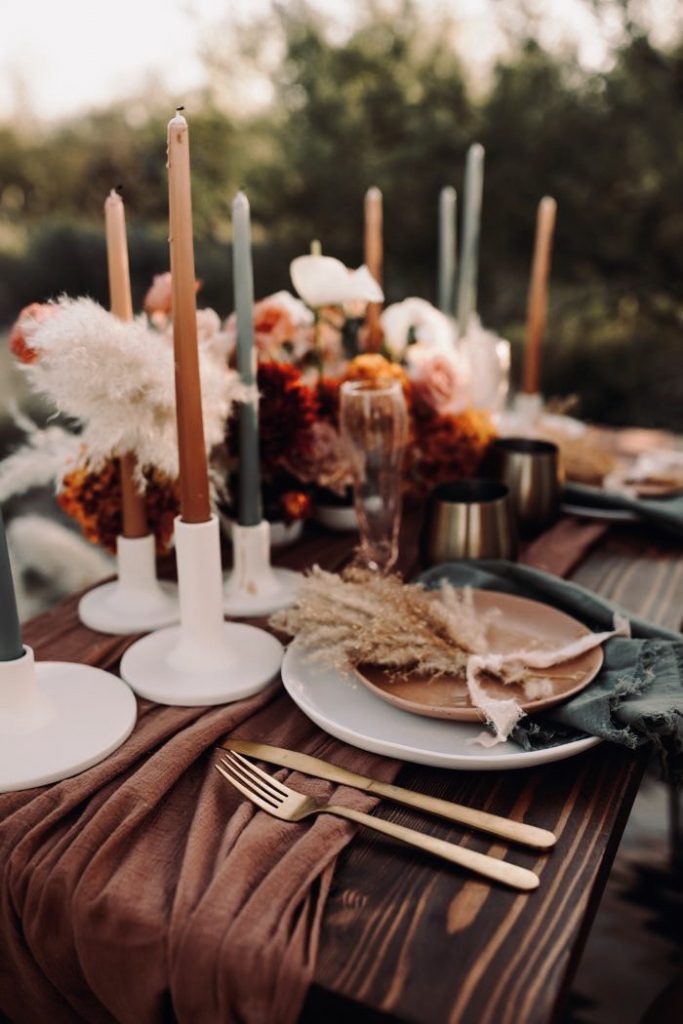 Another important item is the wedding invitation. There you will give a sense of the wedding theme to your guests, so choose the invitation design carefully. Use the right font, the more romantic the best, the right terracotta tones and do not forget about the paper and how the colors look like on it. So try to do some samples before making your final decision.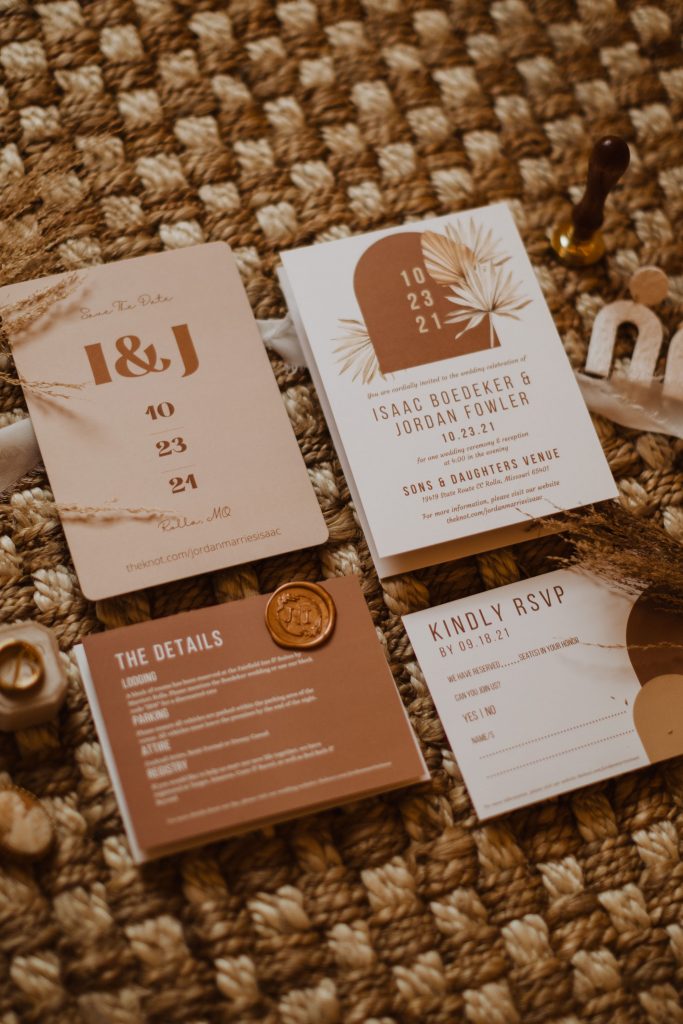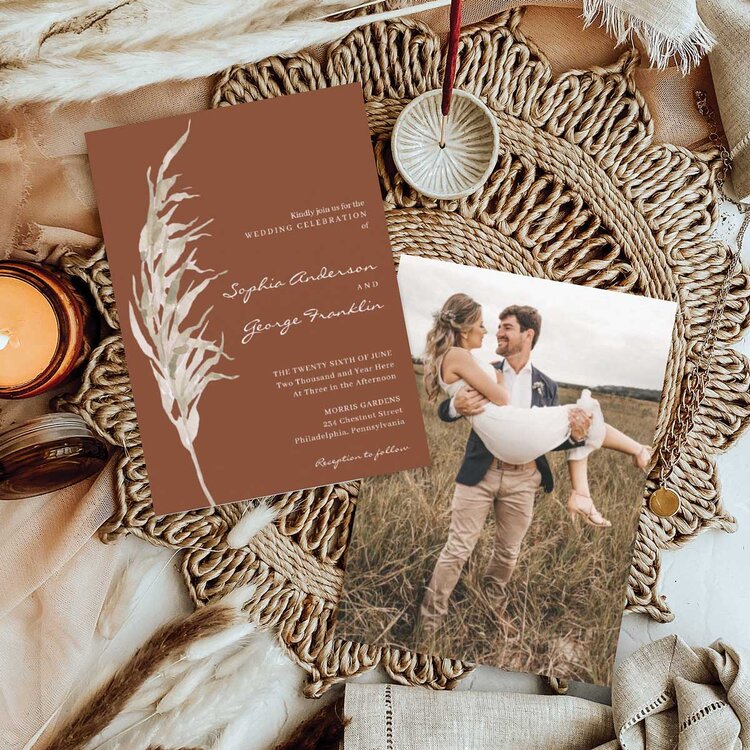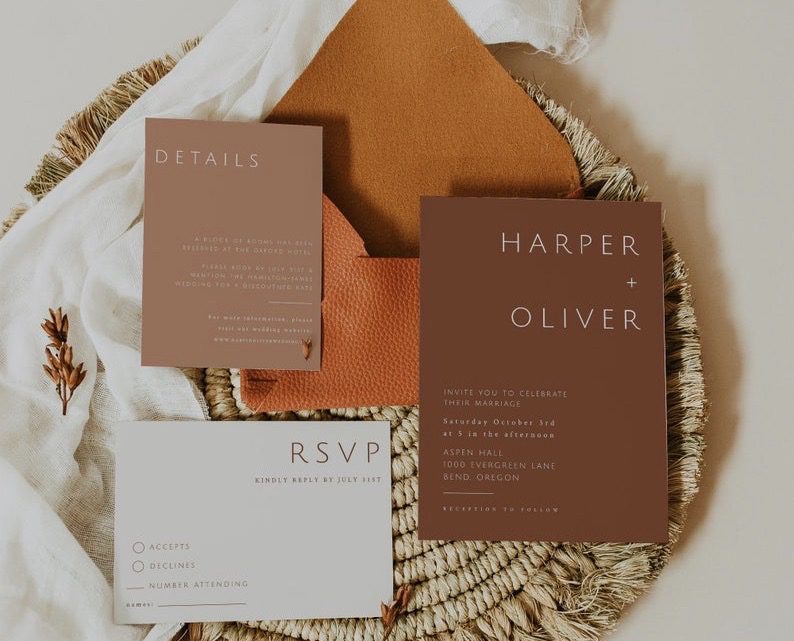 In case you plan to have a backdrop for a photo booth, do not forget to use your terracotta tones palette and add some deco elements such as pampas and light rose or desert tones flowers.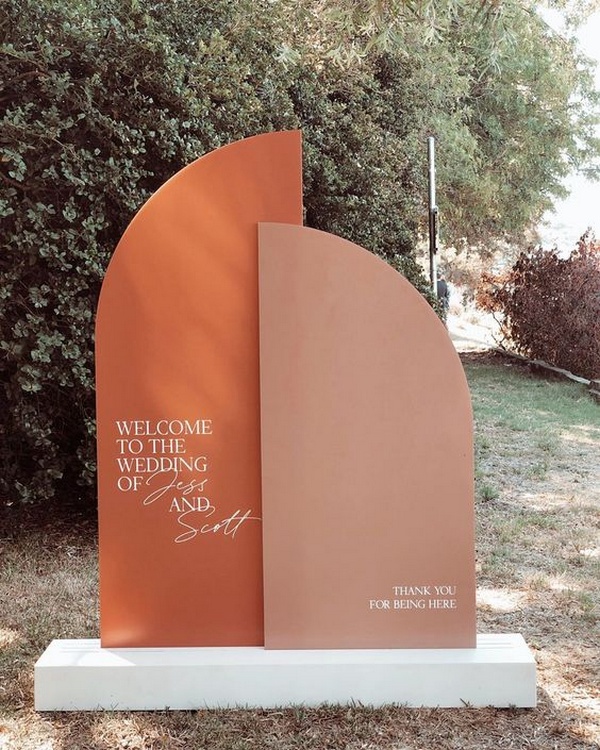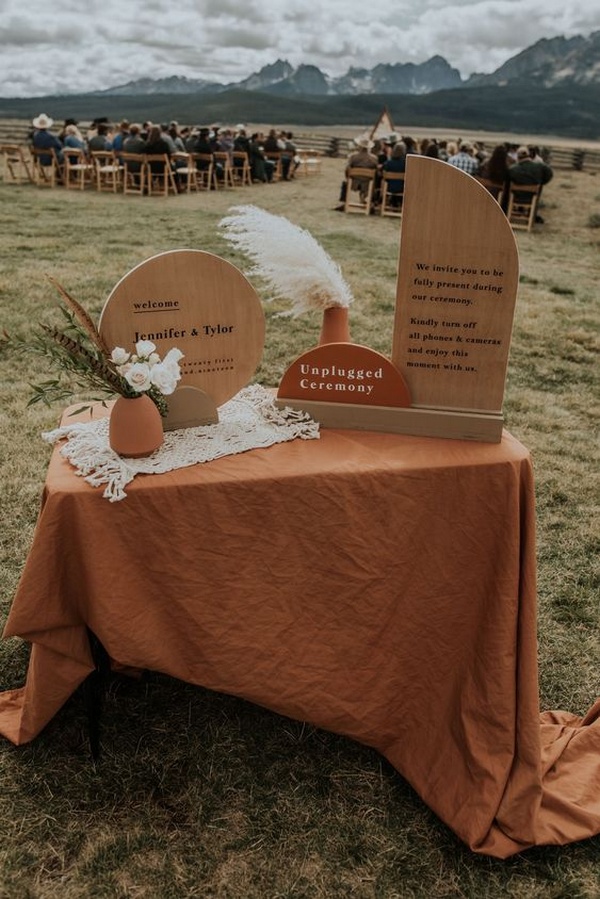 Finally, you can also have a terracotta tones wedding cake, with rust and orange shades. You can use color blocking style, or also add a touch of gold to decorate the cake, or add some desert tone blooms on top for a more elegant option. Additionally, you can go for a classic white wedding cake and just add some terracotta decoration or a beautiful topper in terracotta shades. You have plenty of options for cakes!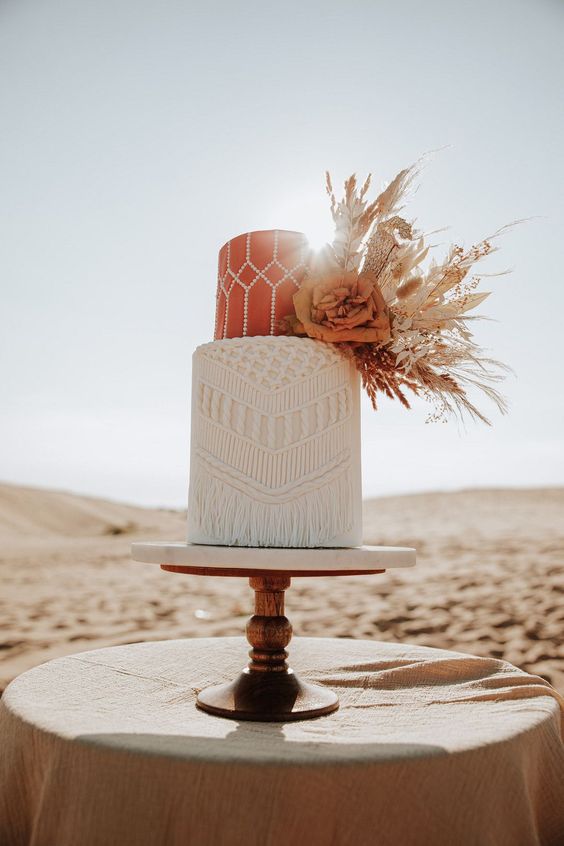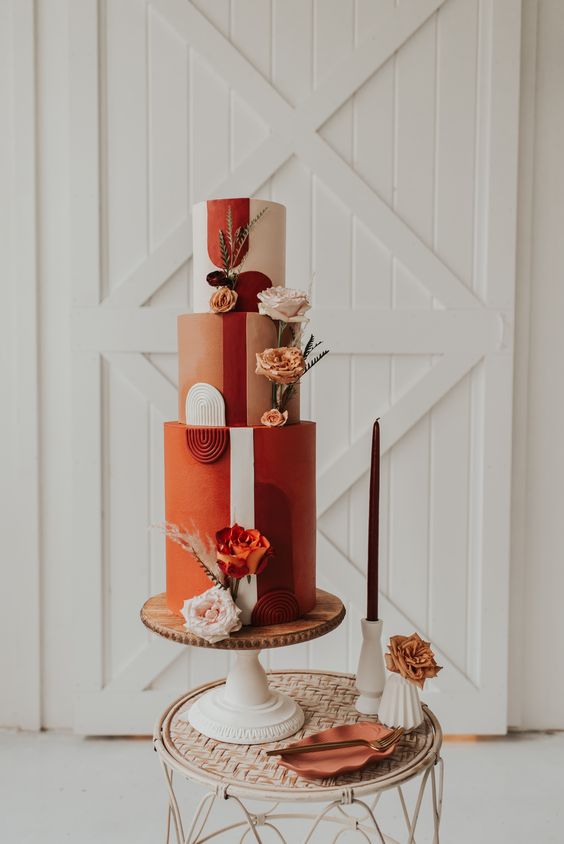 We hope you have the best terracotta tones inspired wedding ever!