When it comes to destination weddings we generally think about weddings in exotic destinations, beachfront weddings with beautiful landscapes, lot of sunshine, stunning sunsets and the smell of the ocean breeze everywhere. This is what comes to my mind…So, one of the questions I often receive from couples is: "is it possible to have a beach wedding in Peru?"
Of course it is!!! Peru is known as a country with a huge variety of landscapes and climate areas. We have three main regions: mountains, forest and coast. Peru has a charming biodiversity and this makes it one of the best touristic destinations in the world! That is why we are able to offer to couples interested in a destination wedding a wide variety of options for their wedding ceremony and reception! So if you are planning to have an exotic beach front wedding ceremony with all the elements we saw before (beautiful landscapes, lot of sunshine, stunning sunsets and the smell of the ocean breeze) you should definitely include Peru in your list!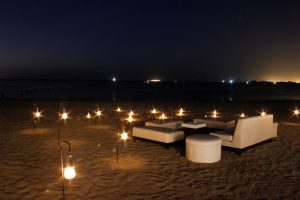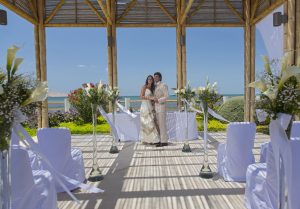 I will try to do my best to include the best options here, but I am sure this list will not be a closed one; there will be always a new beautiful destination to discover…that is actually the best part of my work! I am very open to new challenges and I love discovering new venues around the country!
The first destination on my list is Paracas, it is located near Lima, in the Ica region, and it offers beautiful beaches, sun and an amazing fauna. Here you have plenty of choices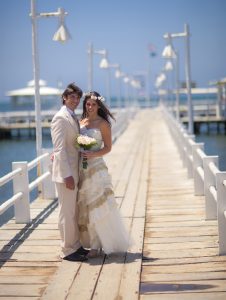 of venues located in front of the beach, the main hotel chains have their resorts there and the area is pretty quiet and peaceful. So you and your guests will enjoy sun, ocean breeze and you will totally relax under the sun. I do not know if the wife and husband to be will actually manage to relax, we all know that if you are getting married you are all but relax! However, I swear that your guests will have a great time there! There are so many activities and tours they can be engaged in, or they can simply lie on the beach with a great Pisco-based cocktail in a hand and a tasty and fresh "ceviche" in the other! You do not know what Pisco and ceviche are? Oh God you are missing two of life's pleasures…check it out here and here!
Another destination you might consider is Mancora, located up north in the Piura region. This is place for beautiful and wild beaches, sunshine and stunning sunsets. Same as Paracas, you have extensive venue choices for beach-front weddings and you will definitely have lot of fun. And while you are walking down the aisle barefooted, you will be trapped by the wonderful sunset on the Pacific Ocean. If you have guests who love surfing, or if you love it yourself, this is the spot to choose. Mancora is one of the best destinations in the country for surf spots.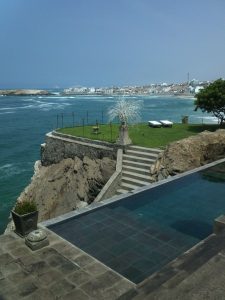 As you know Lima is the only Latin America's capital city overlooking the Pacific Ocean, so why do not opt for Lima! There are also here different options you can consider, especially luxury private beach houses in the south area of the capital city. They are mainly located few kilometers far away from Lima. These houses are amazing venues, where you and your guests will have a private and intimate wedding ceremony and you will party until dawn to celebrate your special day! I can ensure you that this is a great option, especially if you have Peruvian guests living in Lima who are not eager to travel elsewhere.
As I said above, these are only few options, but there are many more to discover. Let's say that Peru is an amazing country and it always gives surprise!