A couple of weeks ago we had the opportunity to be part of a very special wedding celebration in the heart of the Sacred Valley. The venue of the event is one of the best places in the Sacred Valley, has a colonial architectural structure, and stunning Andean mountains around it. The Ceremony area was in a charming garden with a grand tree in the background.  We absolutely loved the ambiance as it was so romantic and beautiful.  The guests were truly amazed by the view and the intricate details of the whole event.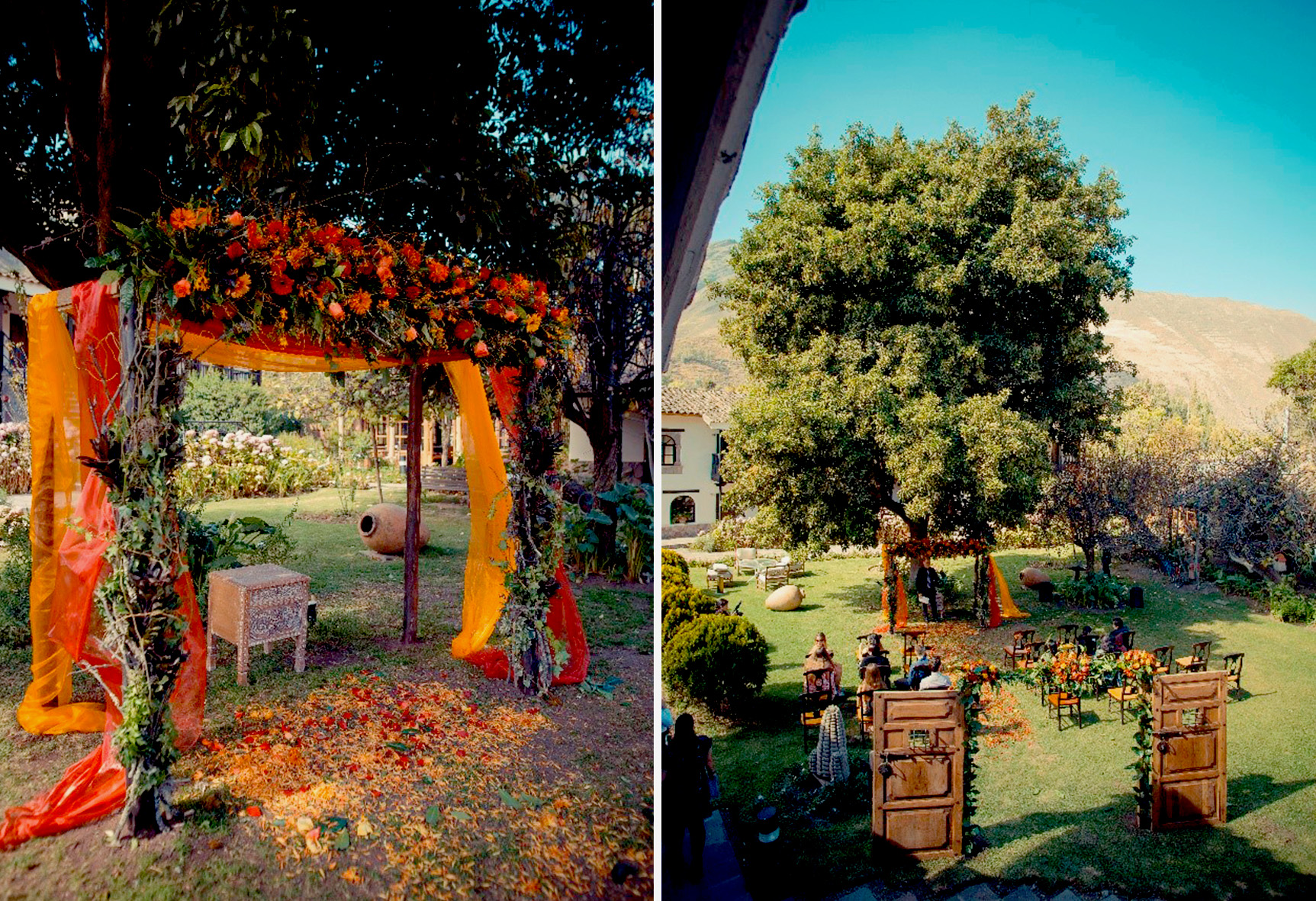 Selecting the perfect venue for this couple was just the beginning.  We made sure that all details planned ahead of time were included. When planning a wedding with a couple that has never seen their venue in person, the most important thing is that we recreate the perfect setting and even more important recreate their expected dreams for decoration and make sure that every little detail was considered. The theme for this wedding was romantic and dreamy, so we chose an outdoor ceremony in a flower-filled garden.  To enhance the experience, the outdoor ceremony also included a tent or "huppah" with flower details that combined with the bride's bouquet and the wedding's color palette.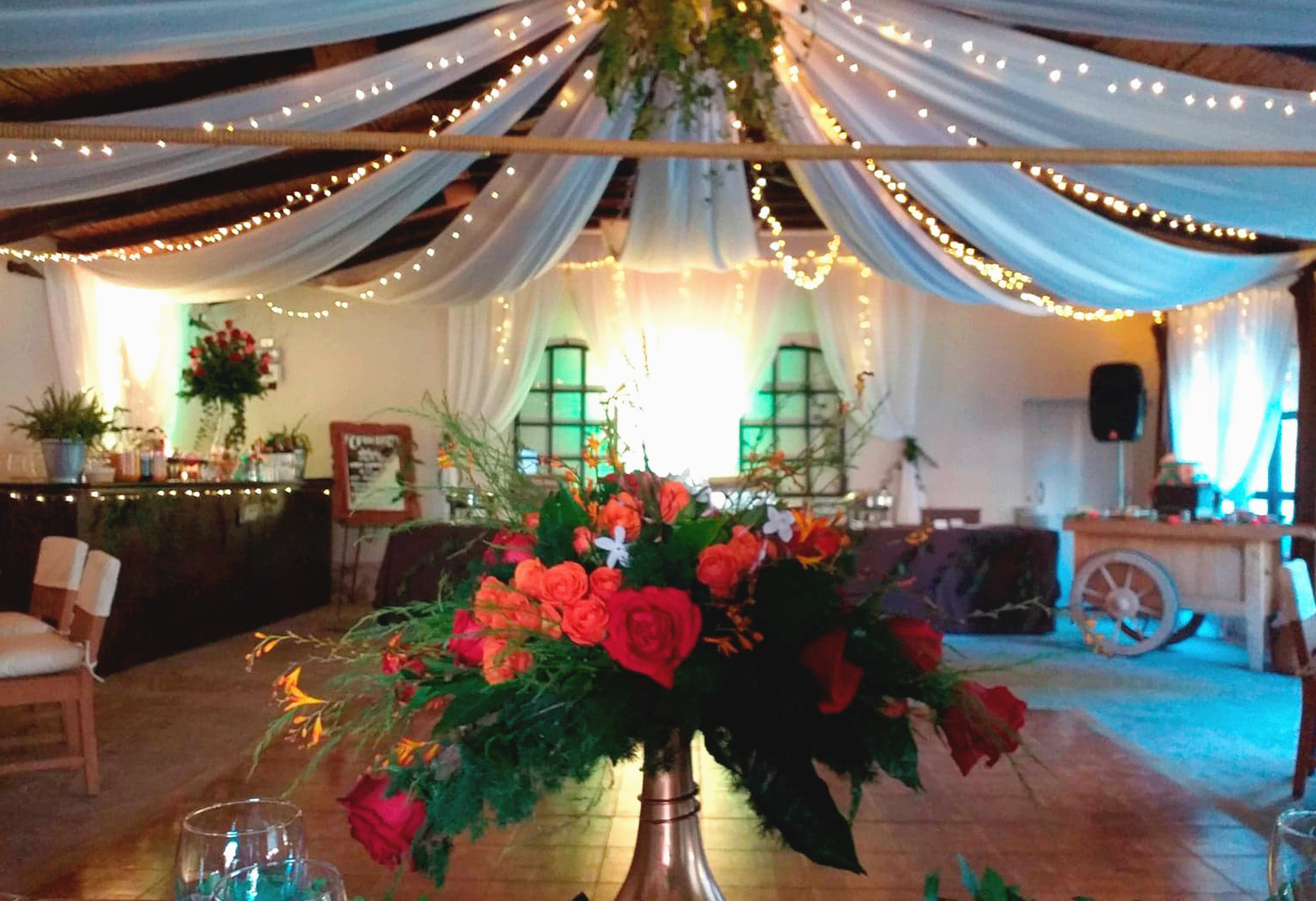 For the reception, the Bride and groom opted for rustic-chic decoration paired with vibrant color centerpieces with red, yellow and orange roses. The centerpieces were arranged using a natural style, like a garden with foliage in a gold vase. The ceiling had a beautiful white tent paired with gold string of lights.  The bar was made of wood simply decorated with light and flowers in a vase.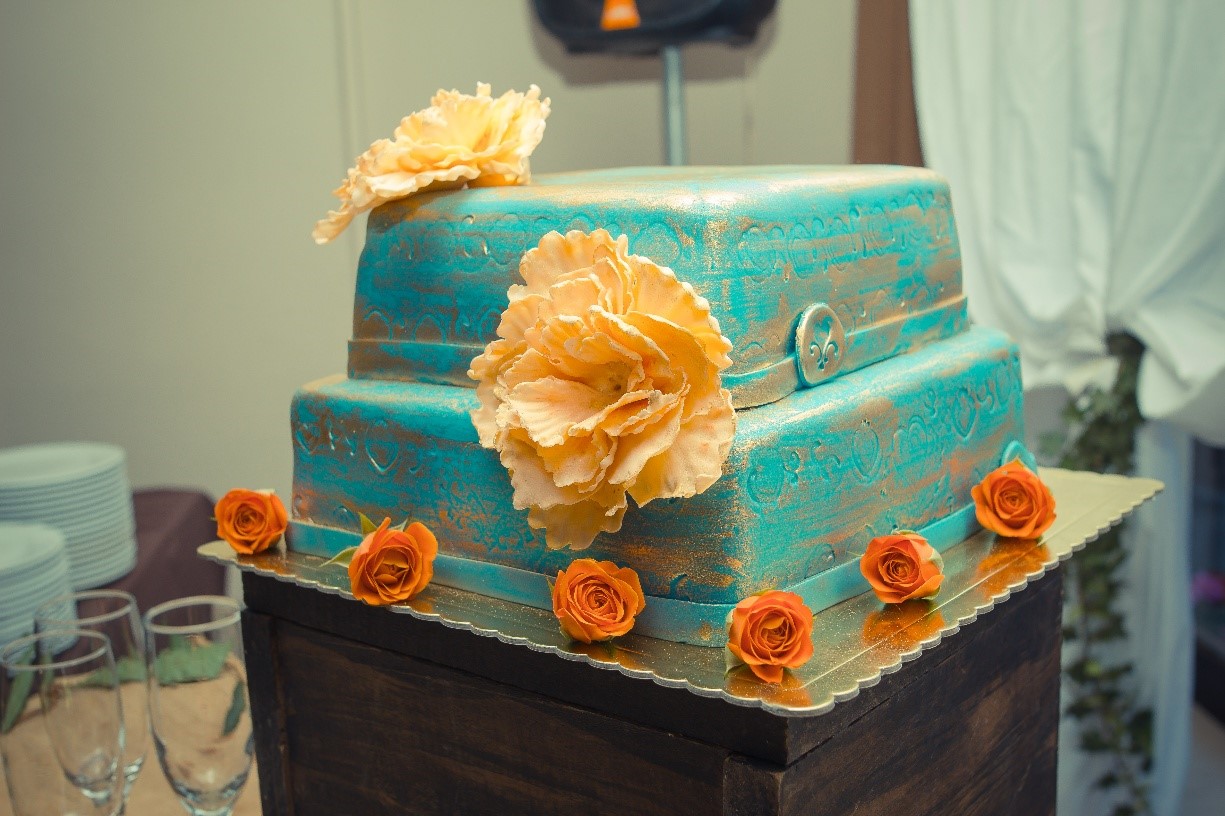 For many couples, the wedding cake is an essential part of the wedding celebration. The use of colors is definitely a new trend for wedding cakes. For this wedding, the cake was very important, the couple chose a 2-tier cake covered by fondant and it was hand-painted with gold touches. The cake was placed on the dessert table on top of a wooden base and surrounded by orange flowers.
The bride´s bouquet was lovely! The bride opted for an airy bouquet with orange roses of different sizes and green touches of nature, all perfectly assembled. Many times, the flowers in the bouquet define the centerpieces and this was the case in this wedding.  Everything had a delicate balance and looked great.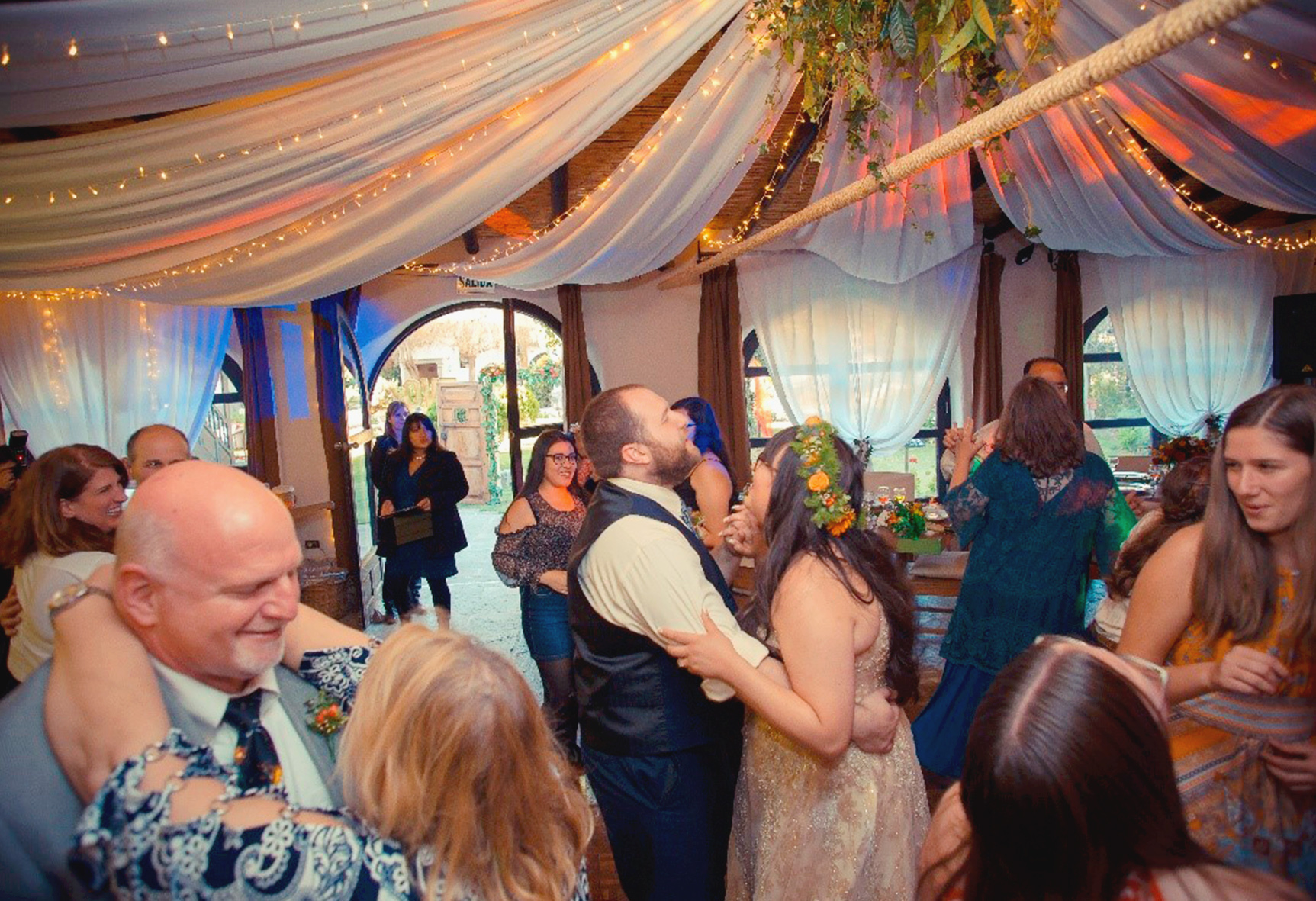 Overall, I really enjoyed the planning process for this wedding, looking into all the details, the decorations, the lighting, the romantic style of the wedding. The Bride, groom and all the guests really enjoyed their time in Peru and I am sure they went back home with some great memories.