Thinking about getting married in Peru? Do you want to get married in an original and sophisticated dress inspired to Peruvian traditions and you are still looking for the perfect fashion designer?
Here our TOP 3 of the best and most experienced Peruvian fashion designers.
They take part in international fashion shows, are well recognized worldwide and they can prepare a customized and original wedding dress for you.
Meche Correa
Internationally recognized Peruvian designer with more than 15 years of experience in the fashion industry, famous for introducing patterns from Peruvian handicrafts in her creations.  She has been appointed "Marca Peru's Ambassador" from the Peruvian government and she is extremely well known in the United States, Spain, France, Mexico, Italy and other countries. We can guarantee you that she is one of the best choices if you are looking for a unique, original and personalized wedding dress. Ready to meet her?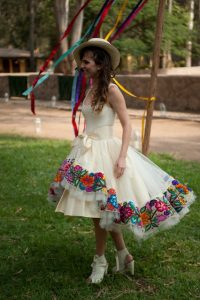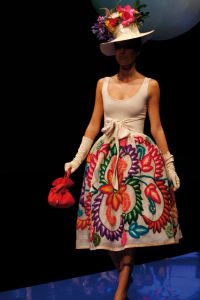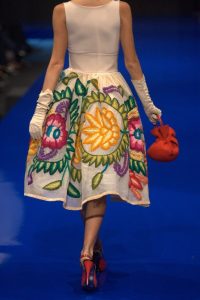 Fatima Arrieta
She participated in several fashion shows in Paris, Mexico city, United States with collections strongly inspired to Peruvian culture. She has been awarded with several prizes, such as the All America Award, Hispanic Designer Competition, Special Fashion Design Award, Ebel Flashmode Award, etc. Thanks to her long experience in the industry she can help you with extremely valuable advices on your Peruvian-style wedding dress.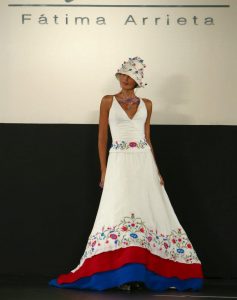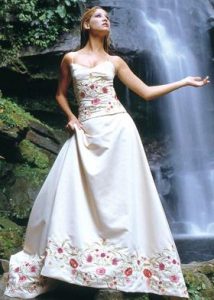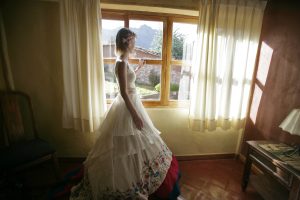 Estela Arciniega – Atelier
She has more than 50 years of experience in the fashion industry, trying to
combine Peruvian traditions with contemporary style. She can fulfill the most demanding bride's expectations, offering unique wedding dresses made of high quality fabrics, which will make your wedding day even more special.