Nowadays brides are edgier when it comes to makeup. For nighttime weddings the trend is the smokey eyes that can be made in different tones, such as gold, pink, copper, bronze or nude; the pink tones are the most used ones lately. We do not only use a range of cool tones or warm ones, but currently there is a tendency to use a combination of cold and warm tones, for example we can use grey and silver mixed with a chocolate tone for the crease to give warmth to the look. A good pair of false lashes, individuals or strips will complete the look.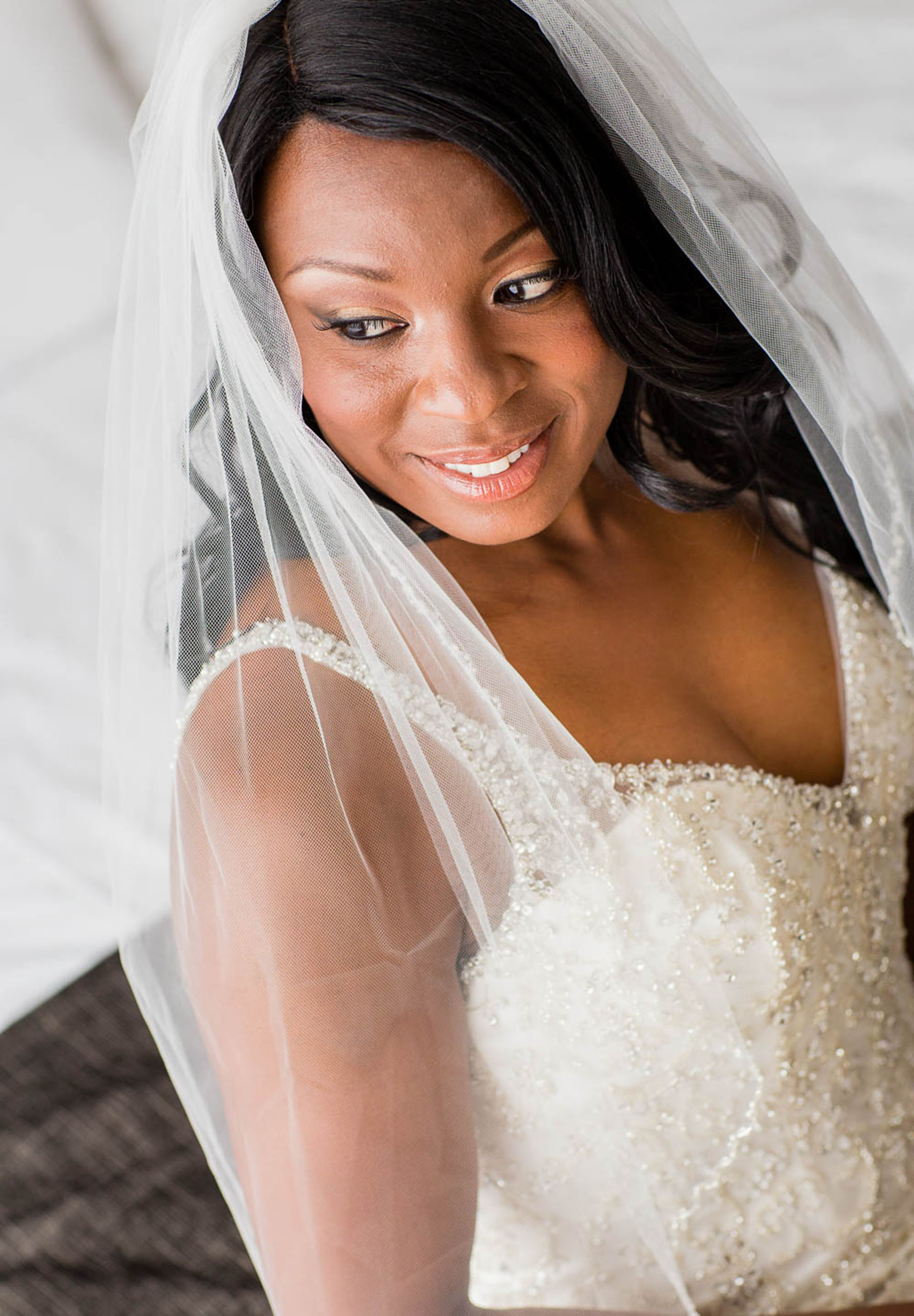 For day time weddings we can use similar tones or something more fun such as mango or cherry colors, or neutrals, but going softer with the dark tones to limit the dramatic effect of the makeup, which is more suitable for nighttime weddings. At the end, everything depends on what the bride wants, her style and the makeup she is looking for; there are brides who opt for natural makeup looks and others who choose a strong smokey eye. Let's always keep in mind the style of the wedding: there is a big difference between a midday country wedding and a glamorous night wedding.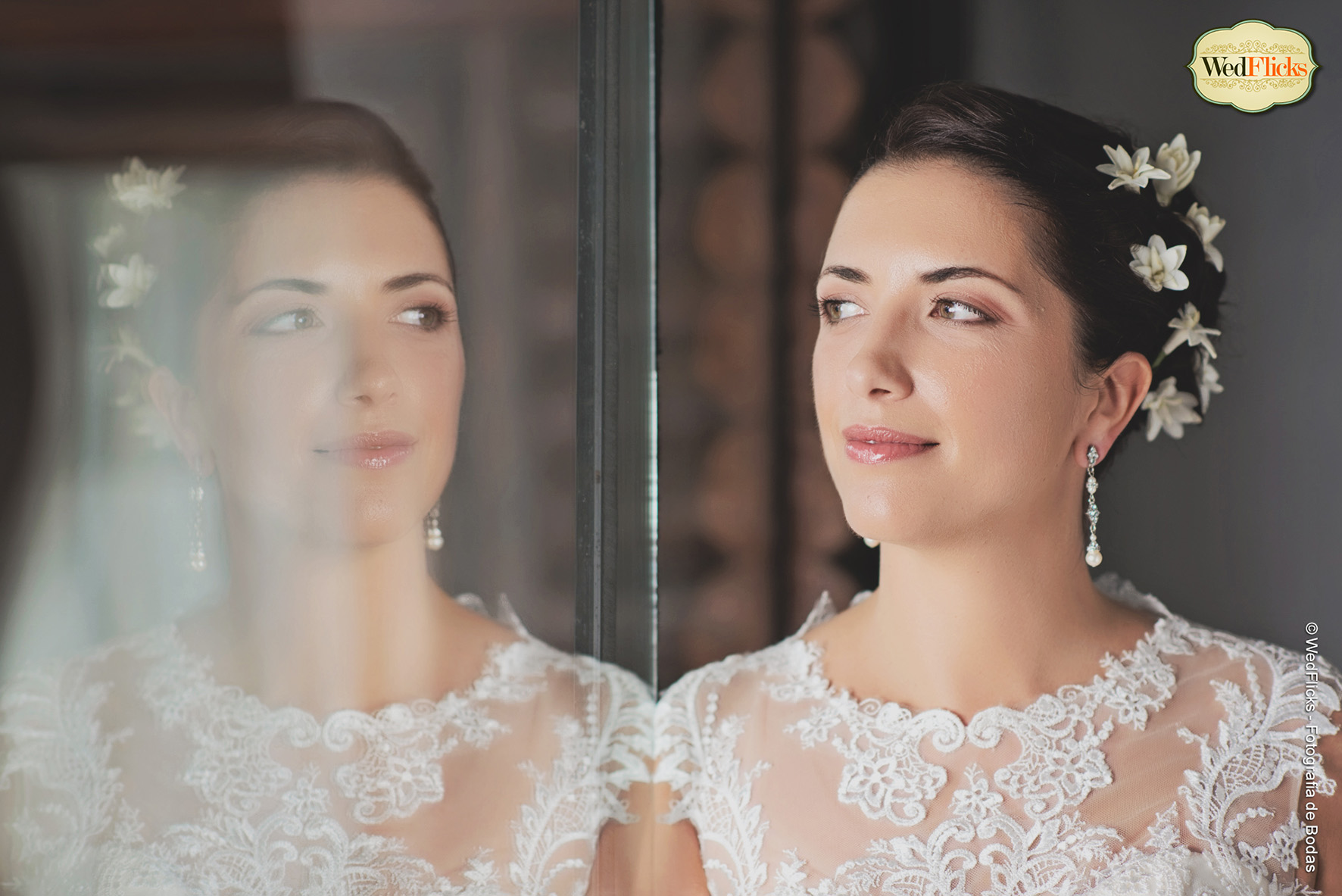 As for the skin, I love the strobing technique; an illuminated skin in specific places (the highest points of the face) creates a nice 3D effect, a radiant and fresh look for the bride. Let's forget the dull, total matte skin with a thick and cakey layer of foundation…now the trend is to have a healthy look, full of life and dimension.
Do not forget the contouring, which properly applied and perfectly blended, sculpts the face and can make you look like you lost 4 Kg. This technique sharpens and defines bride's features to make her look even more beautiful in photos. You might need to use it moderately, so that it is not too obvious in person.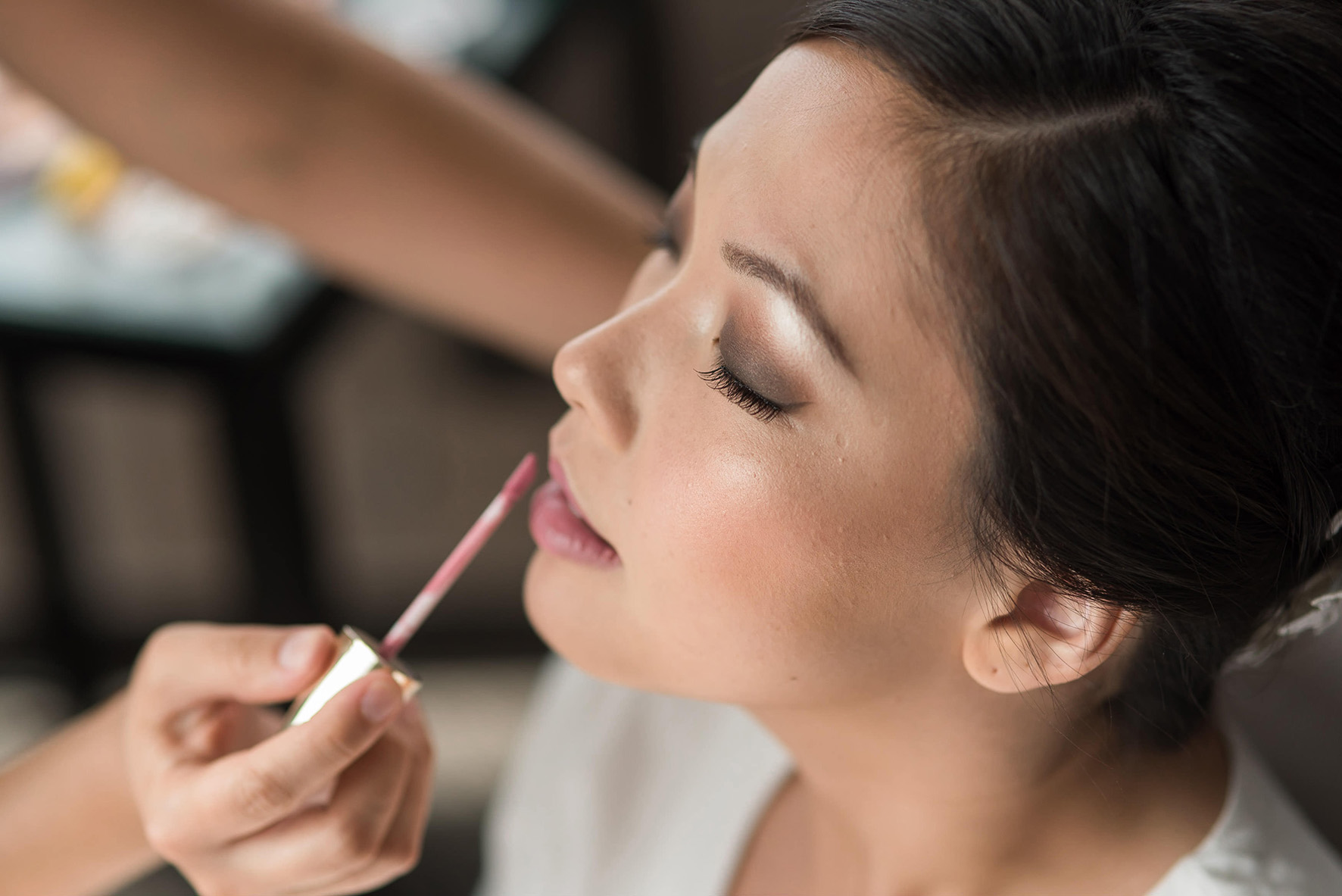 In my opinion foundation with airbrush makeup is a perfect option for brides, either if they prefer light or full coverage. This technique uses an airbrush to apply the makeup as a spray onto the skin (makeup for airbrush is more liquid and is more pigmented); this makeup gives brides an even and smooth porcelain skin that lasts up to 24 hours. It is highly recommended for oily skin due to its long duration and a matte effect. Once applied, we can highlight the areas we prefer. It is noteworthy that this depends on the makeup artist's technique and the products he/she uses. I always recommend having a makeup dry run or trial before the wedding to make sure that you like it and to avoid last minute issues. Other tip is not to have many hairs on the face because with this technique your face could look fuzzy, so it is always better to schedule your facial waxing before the wedding.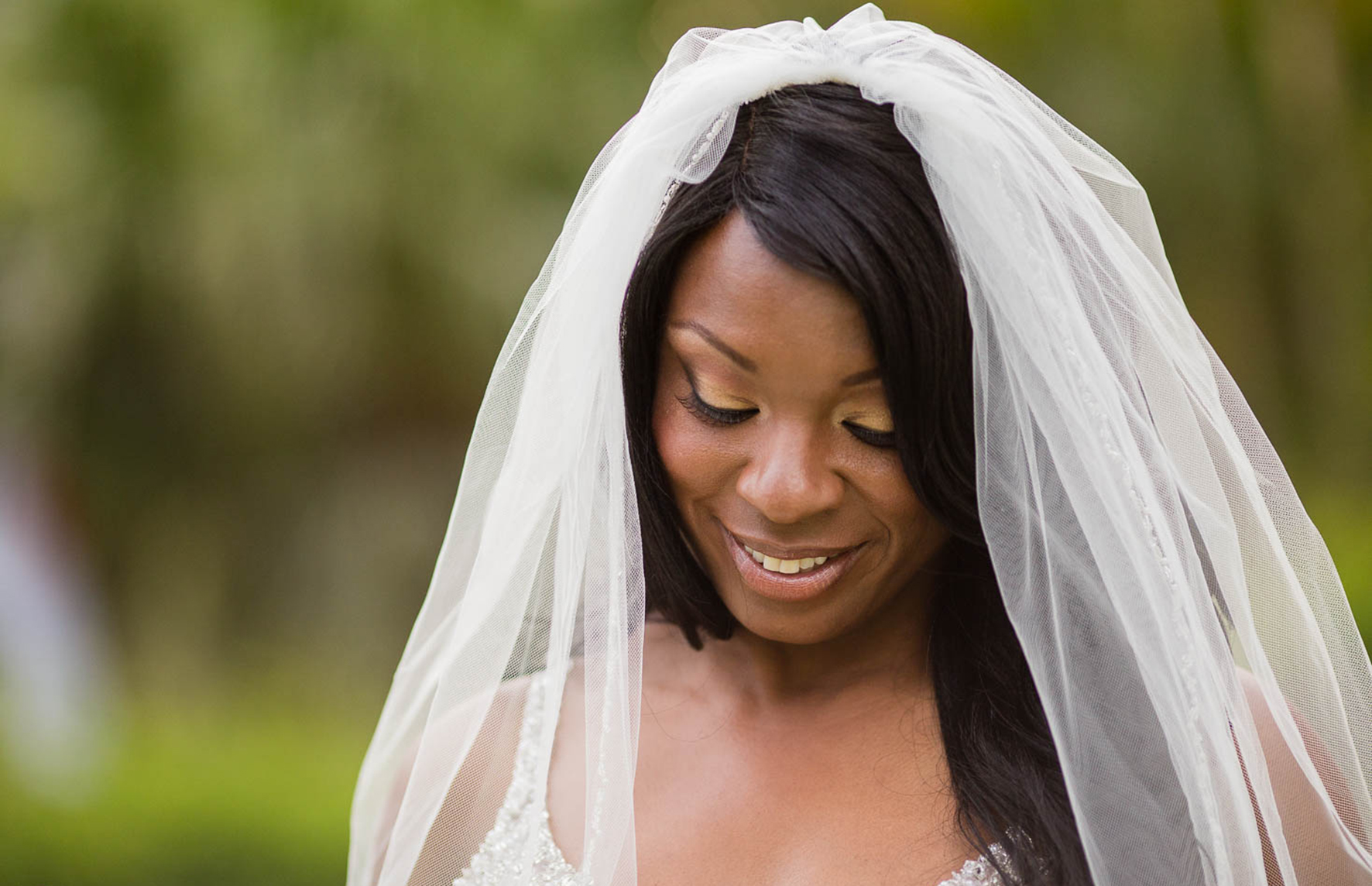 As for the lips, matte lipsticks are very in, nude tones, light pink or a bit darker. The good thing is that they last very long and they do not leave the lip mark when you kiss the groom. That's definitely the best part!
The eyebrows well defined while keeping a natural effect, let's avoid extremely marked eyebrows since they make you look older and they just don't look natural.
Moderation is the key.
By Fiorella Mancinelli
www.fiorellamancinelli.wordpress.com
https://www.facebook.com/fiorellamancinellimakeup/