Picking the bride's dress is certainly the biggest choice you have to make for a wedding celebration, but after it you need to start thinking about your bridesmaids dress. The general rule is: buy your bridesmaids dresses after you bought your dress and you selected the venue and the date for your special day. Venue and date are things you should have already set before shopping for your dress as well, as I say here: http://sayidoinperu.com/blog/2017/05/06/tips-for-choosing-the-perfect-wedding-dress/
The aim of this article is to give you some useful tips before picking bridesmaids dress: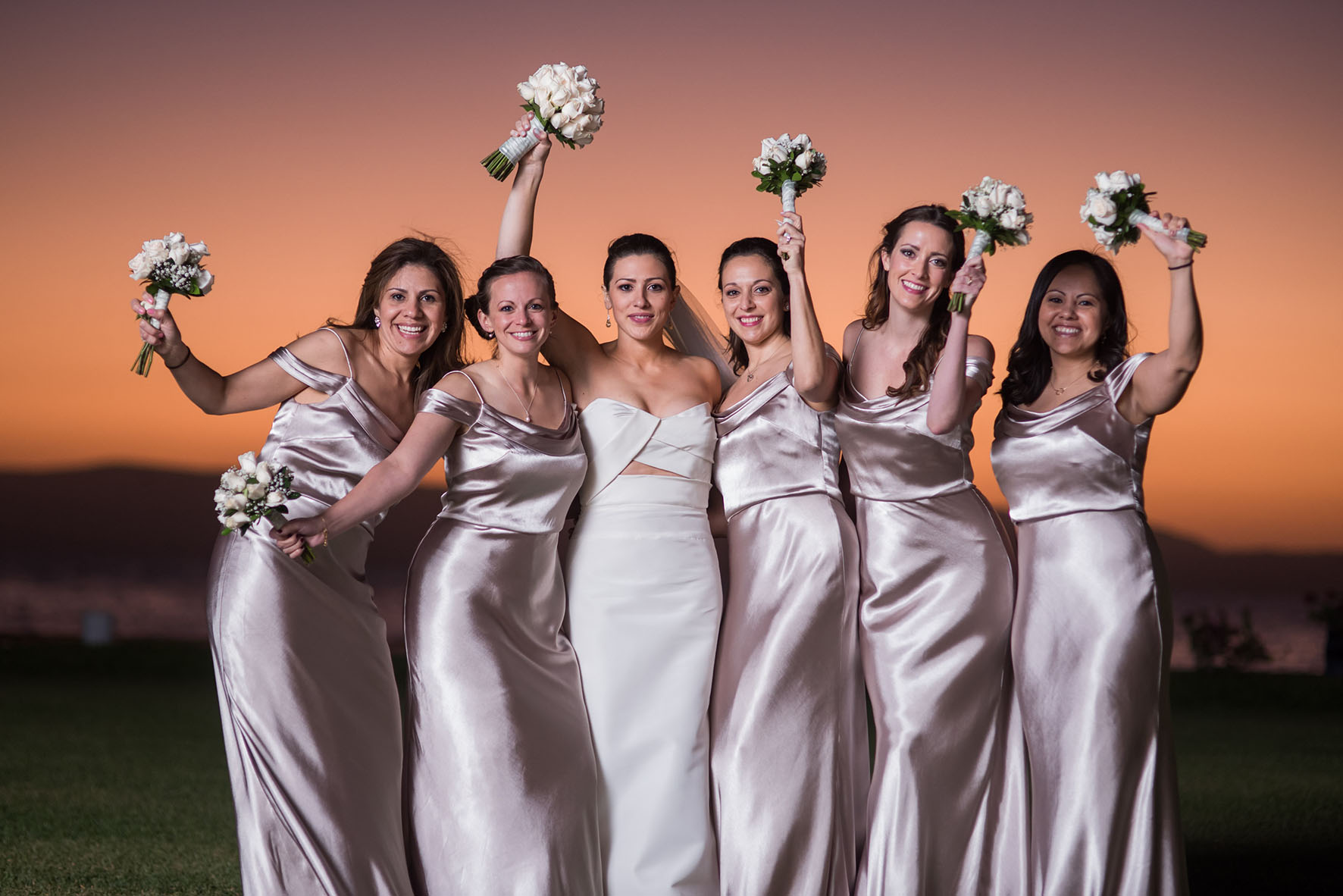 Look at your dress, the style and the silhouette of your dress, as well as the color, the texture and the details. Your bridesmaids' dress should definitely fit the vibe of your dress. There should be some sort of connection between the bride's dress and the one of her bridesmaids. For example if your dress is a boho/vintage style, your bridesmaids cannot ware an eccentric gold and sparkly dress or a very formal dress.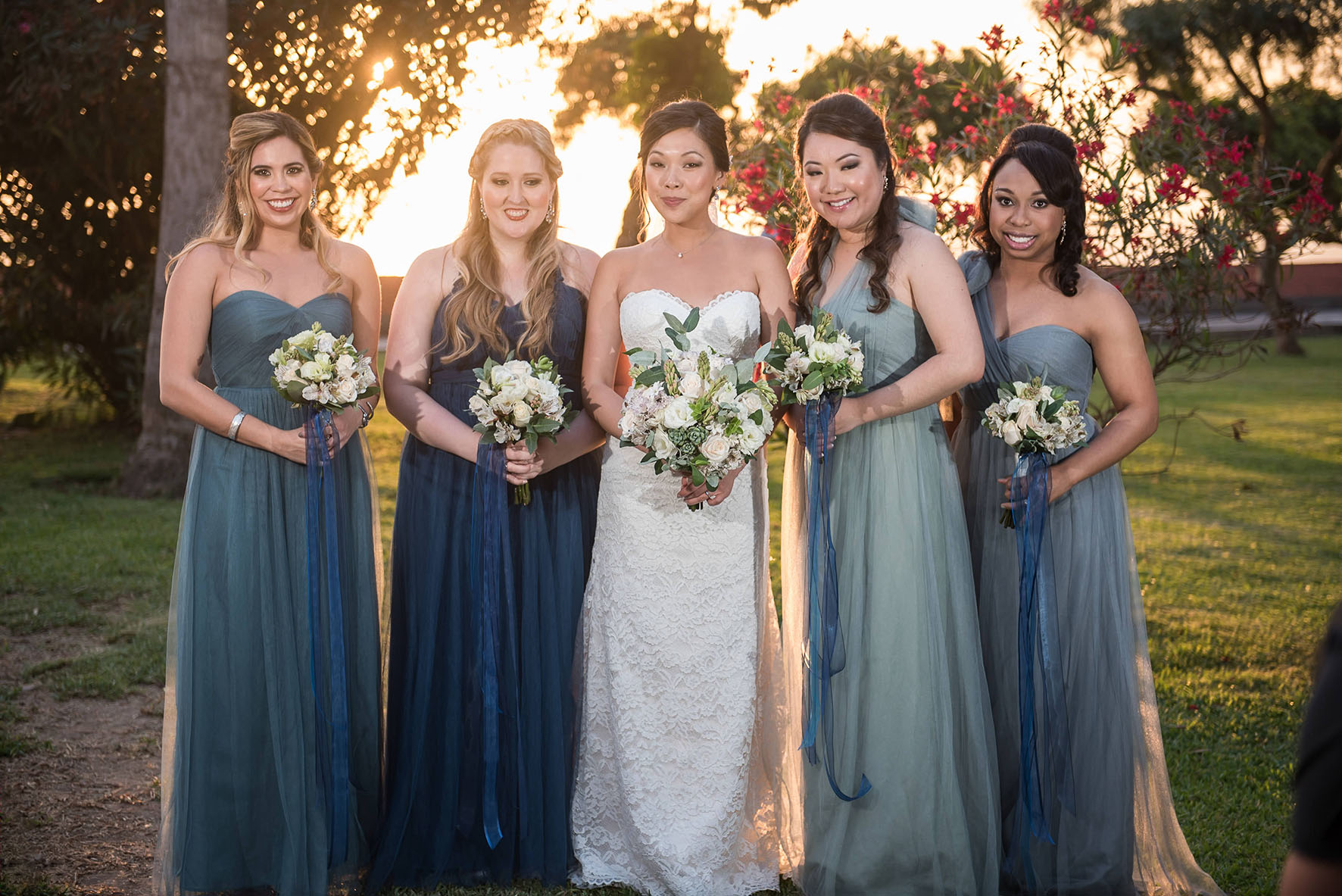 As you should have done before choosing your dress, always consider the date and the time of the wedding. A black long dress is not a good pick for a spring or summer midday-wedding celebration, or a hot pink short dress for a fall late night wedding. So always keep in mind that every season has its colors and every time of the day has its dress etiquette as well.
Your bridesmaids are your best friends so you should know them very well and know what they like, what they do not like, what they would wear and what they would never wear in their life. So always keep in mind their preferences before making the choice. Also, it would be good if you could include them in some way in the final decision. Flexibility is a great skill you should show here, as well as being understanding.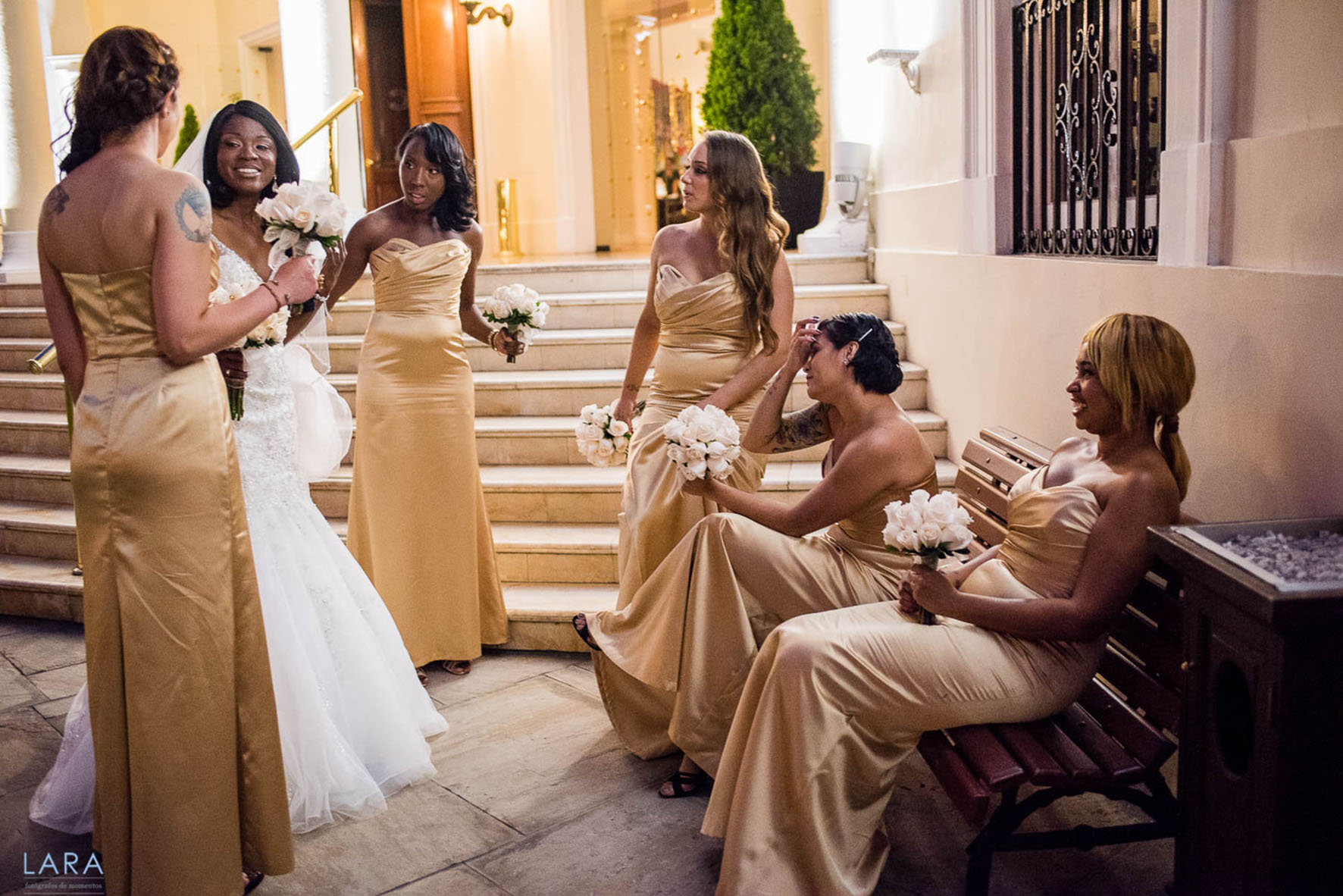 I am sure your friends are beautiful to you, but let's be real, not all your bridesmaids will have the perfect body to fit any kind of dress, there is always a very tall one, or a very short one, one with broad hips or a tiny waste, etc. So pay attention to all these details and try to find the dress that can perfectly fit them all and most importantly that can allow them to feel good in it for that day. Your besties will have to smile a lot and to take thousands of photos with you, so let them be comfortable at your wedding! Something that could be done in this situation is to use the same fabric and tailor different dresses for your bridesmaids depending on their silhouette shapes. You can use a mix of lengths and necklines for example.
Try to match the color you are going to pick for bridesmaids dress with your wedding color palette and take also in account that bridesmaids have flower bouquets that need to be matched with the dress. So keep in mind that too!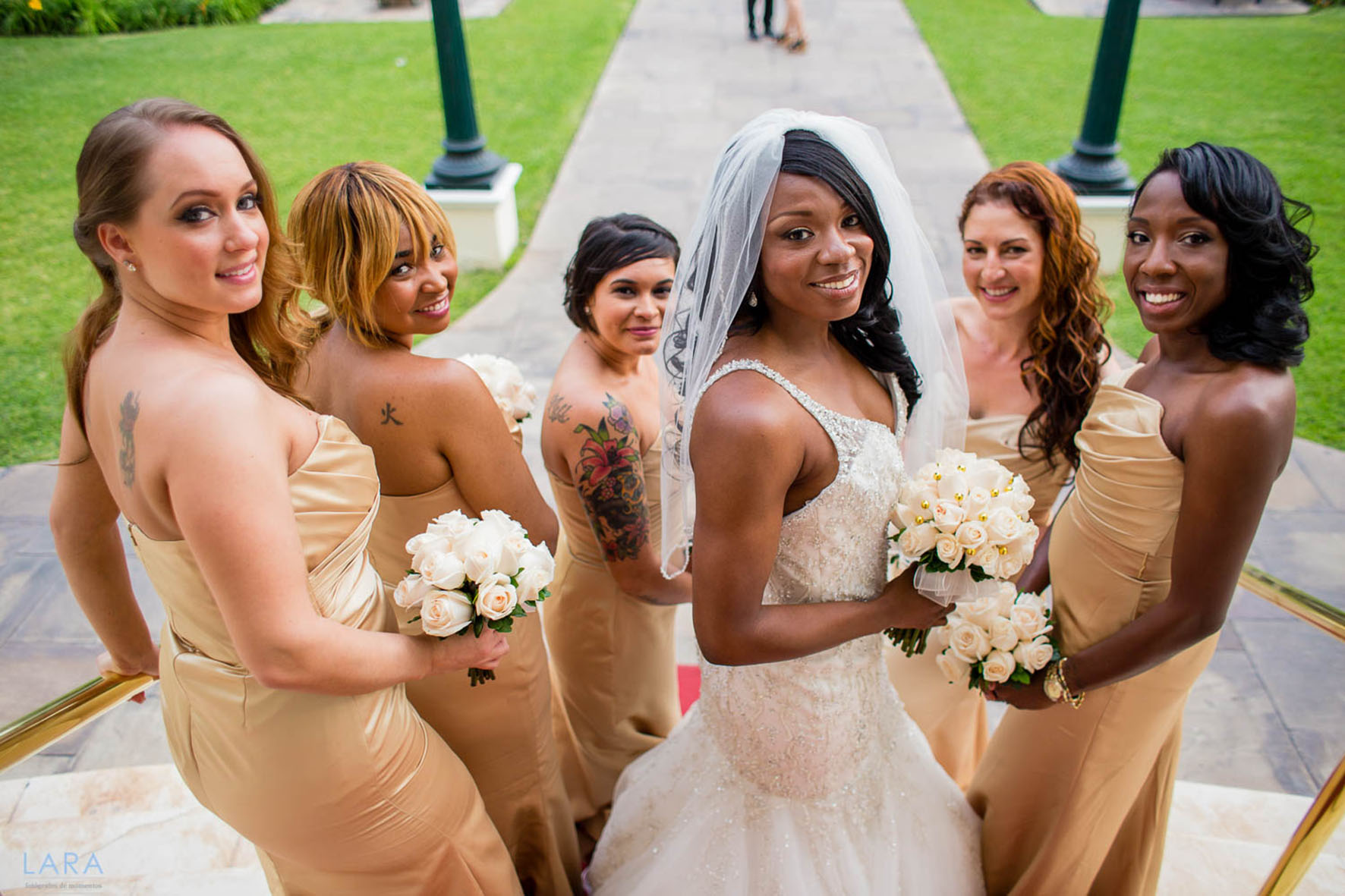 Accessories them! You should pick a nice necklace, or a cool pair of shoes that can all wear that day. This will look very nice on your wedding photos.
Set the budget with your friends. Do not assume that your bridesmaids have plenty of money to spend on your wedding day and set a specific budget for it and let them agree on the cost.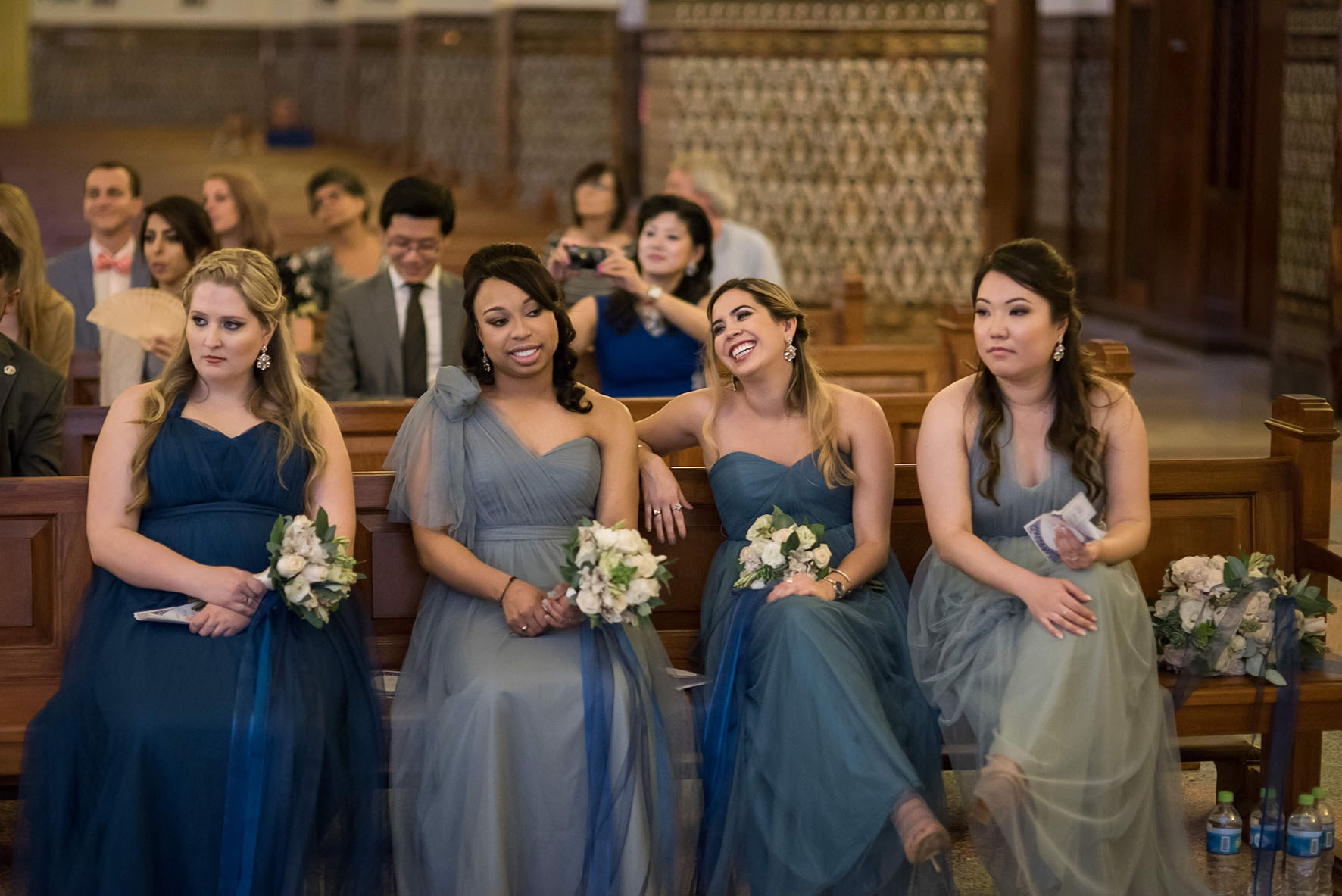 Latest trends are using different kind of textures in the same colors for bridesmaids that works for informal wedding. For a very formal wedding it is necessary to use the same fabric for bridesmaids dress and in my opinion it would be better to have also the same dress silhouette for all of them. Other trend is to use different shade of specific color, for example shades of blue, or shades of green, this is a very common tendency lately, and I have to admit that the perfect combination of shades can look amazing!