A couple of weeks ago I had the pleasure of organizing a very special wedding celebration in the heart of the Sacred Valley. Bride and groom had a rustic wedding in mind since the very beginning of the planning process and I had so much fun putting together all the pieces of this amazing rustic-style event.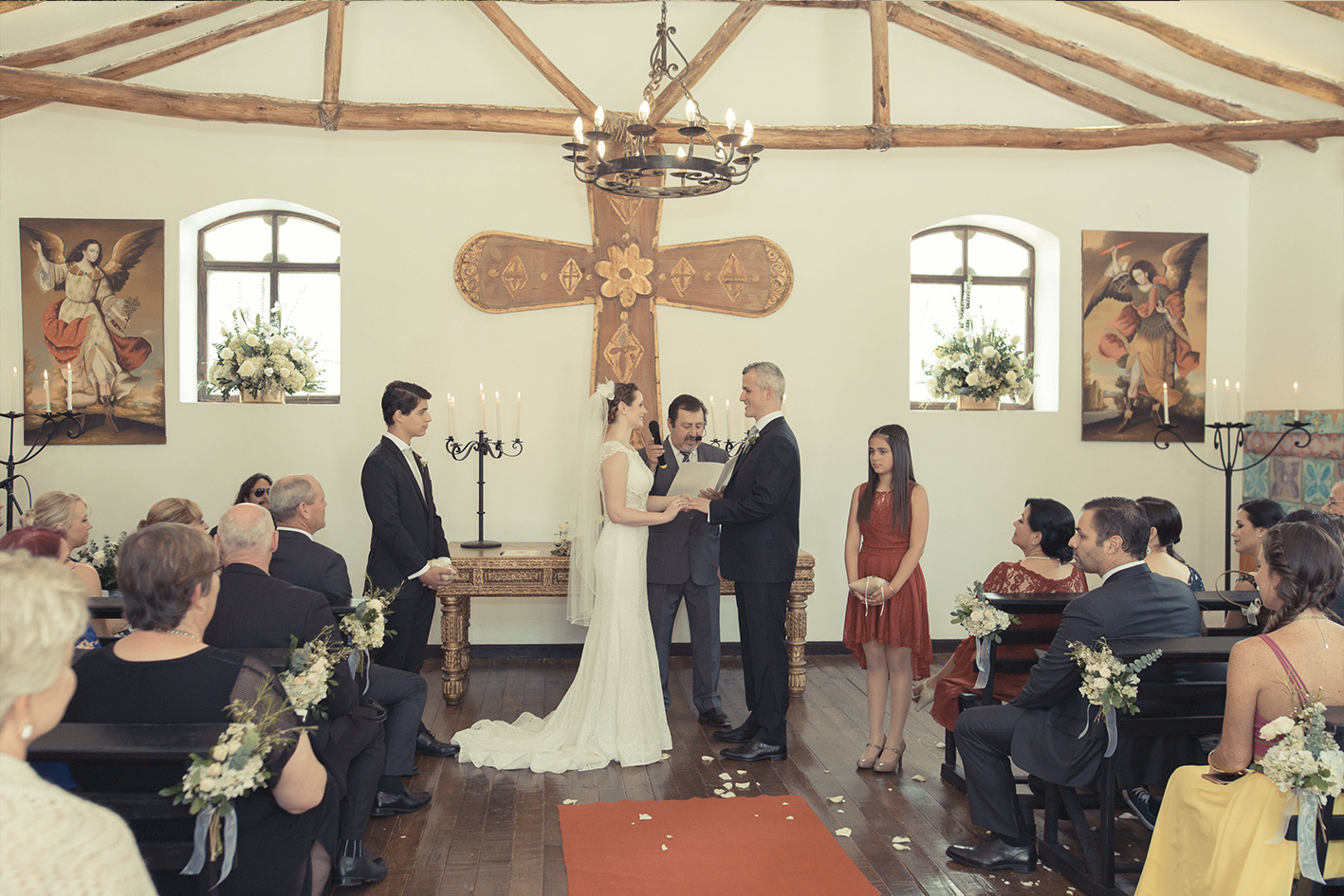 Choosing the venue wasn't so easy since there are soooooo many wedding venue options in that area that could fit their expectations, and all of them are "rustic-style oriented". I come up with this expression myself now! hihihihi 😀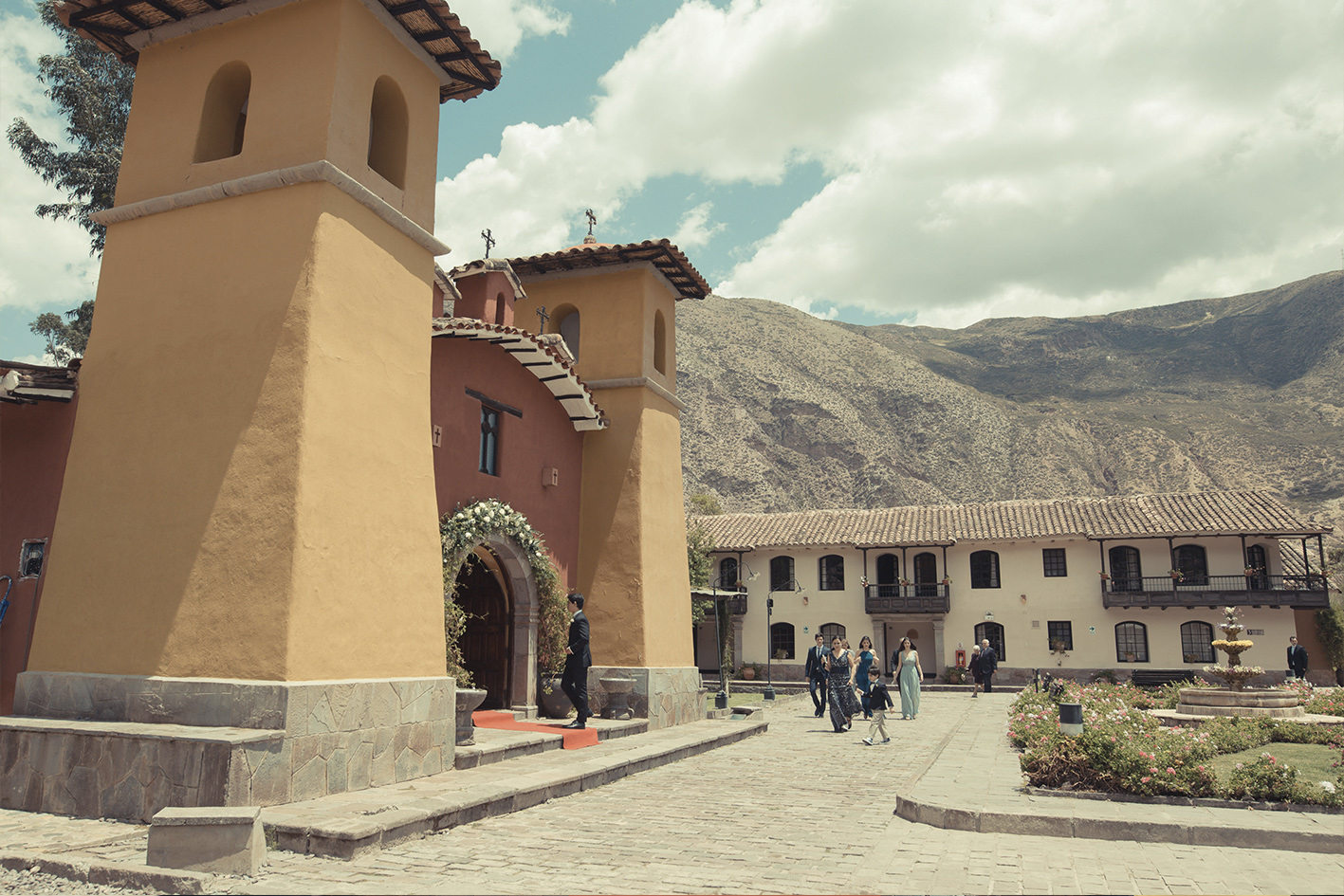 The venue chosen is conveniently located in the heart of the Valley, has a colonial architectural structure, a beautiful courtyard, a charming chapel and the stunning Andean mountains on the background. The first thought I had was: they will manage to have amazing pictures here, therefore everlasting memories of this special moment!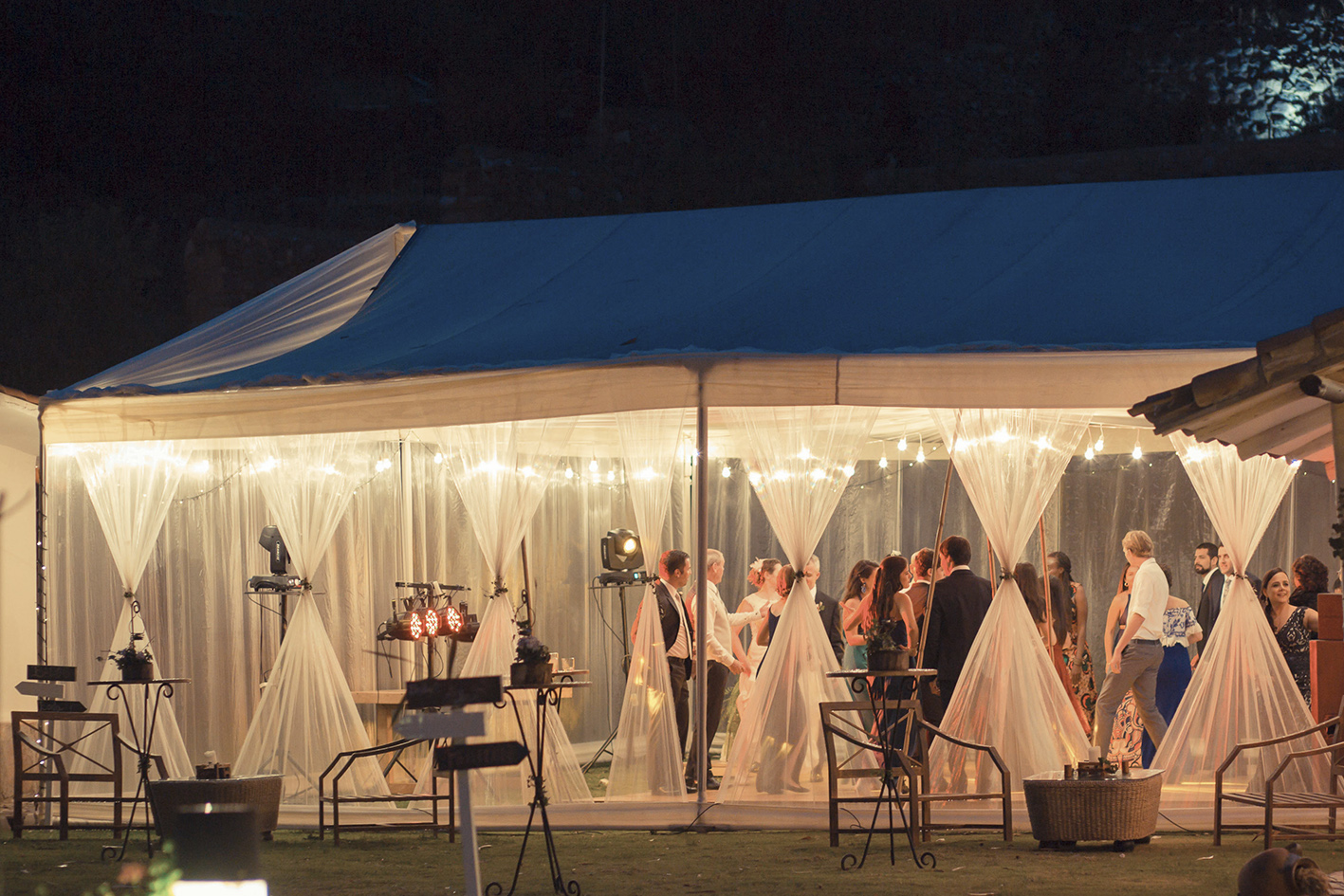 Also after selecting the perfect venue for them (actually also for me) we started looking into all the specific details related to decorations, furnitures, bride's bouquet, wedding cake, music, etc. All the details you should consider in the wedding planning process. The decorations were mainly in wood, the centerpieces were amazing with foliage, white Hydrangeas, mini Chinese roses in a glass vase wrapped with twine on a wood base and white candles in little glass vases.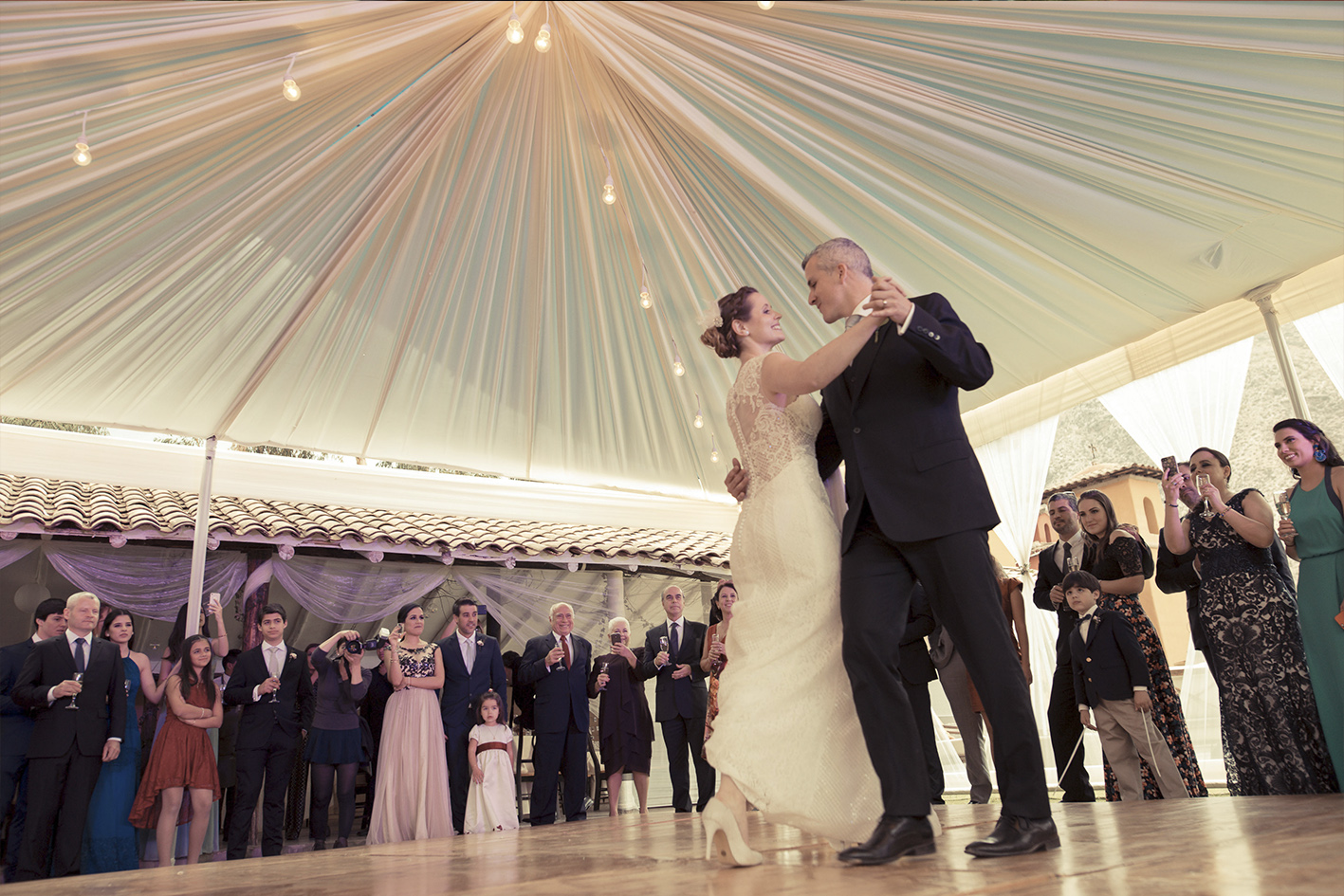 Bride and groom loved the idea of signs, so they decided to use them to point the reception area for the guest. As decorative elements we also used little slates for the bar and the welcome guests table. The tent they choose was white with rustic details in the inside mainly made of raffia and beautiful fairy lights hanging from the roof. As decoration we used an old bike and old wooden furniture. The result was an amazing atmosphere, soft and cozy lighting and elegant decorations.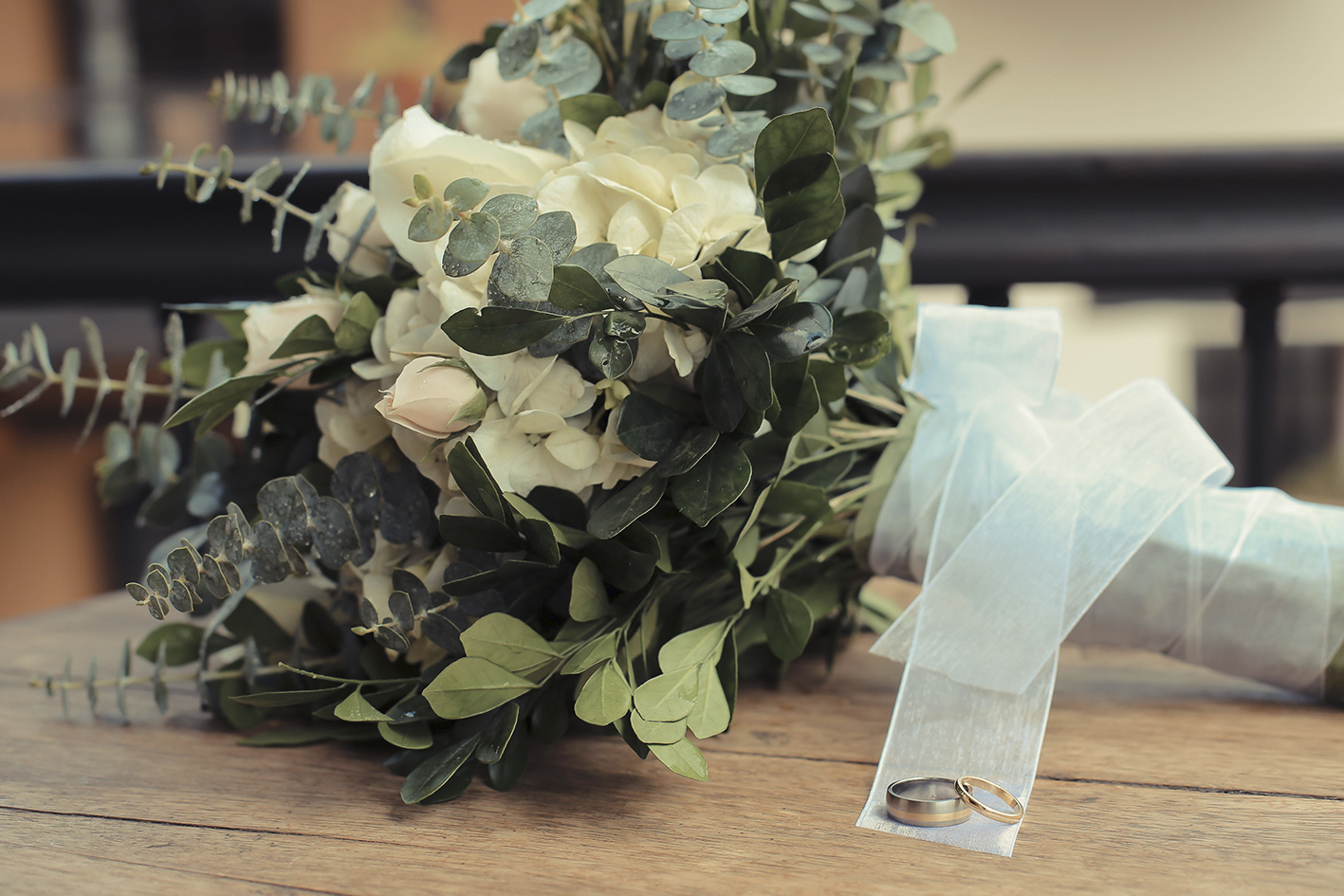 The bride's bouquet was lovely! The bride opted for an airy bouquet with greenery, foliage, white roses of different sizes, all perfectly assembled.
The cake was a 2-tier almond cake filled with milk chocolate cream and covered by buttercream…absolutely delicious! Also the cake was in rustic style with twigs in chocolate and topped with some greenery.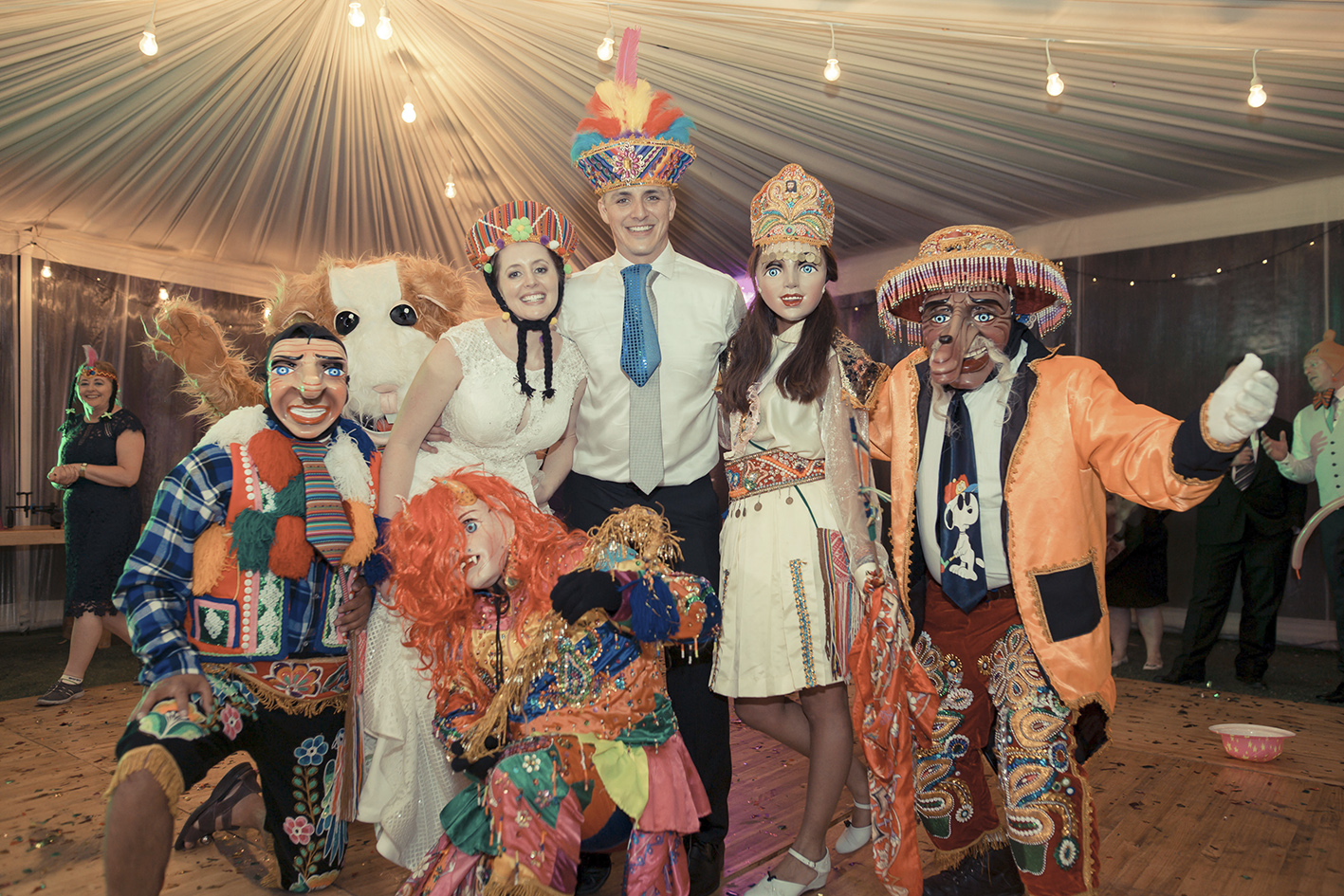 As in any traditional Peruvian wedding there was also a special time dedicated to the famous "Hora loca". The couple chose a traditional Peruvian theme, with character from Peruvian traditions, such as the Guinea Pig, two typical Andean characters called "maqtas" and a stilt walker.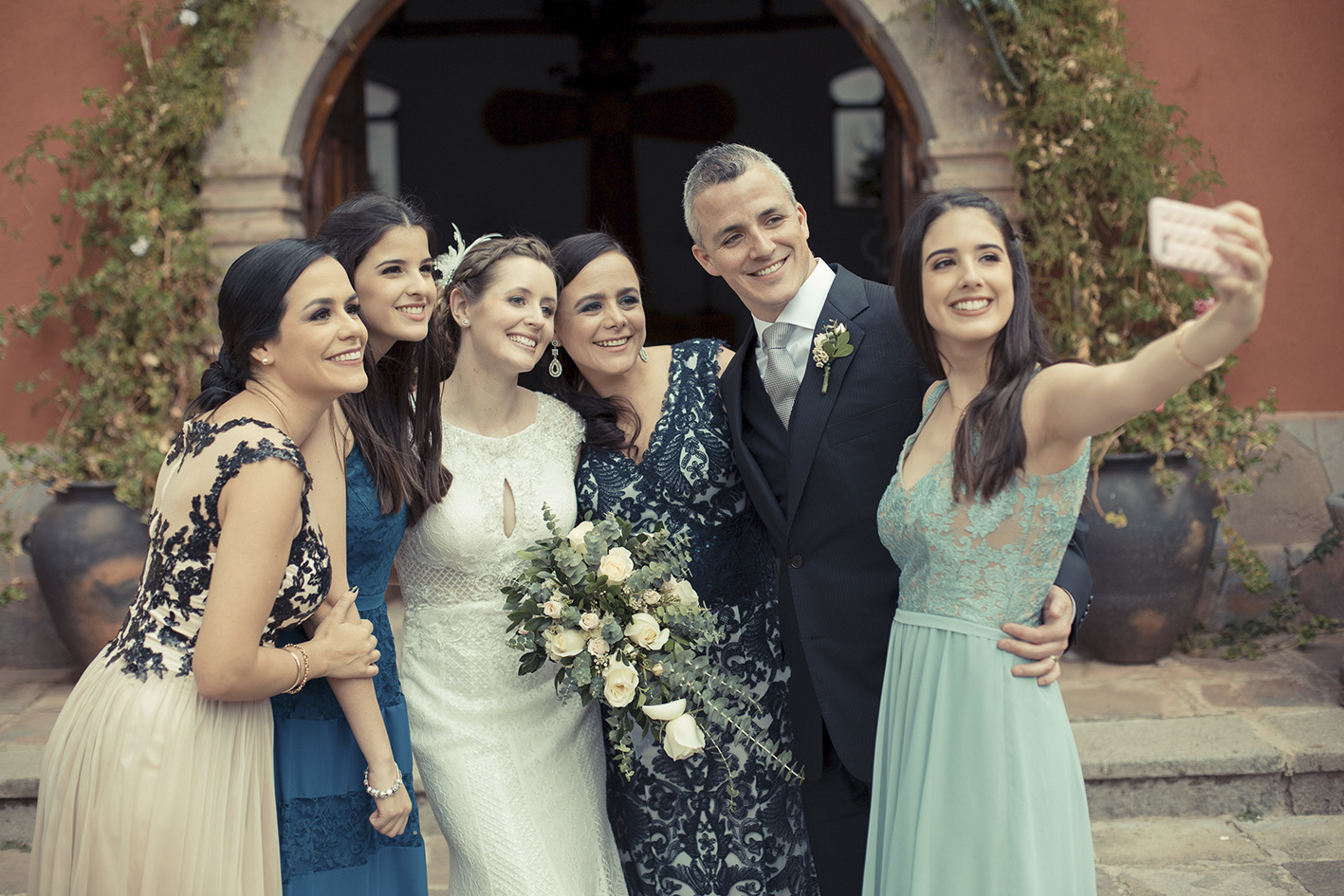 Overall I really enjoyed the planning process for this wedding, looking into all the details, the decorations, the lighting, the old furniture. And the best part is that everything run smoothly that day! Bride, groom and all the guests really enjoyed their time in Peru and I am sure they went back home with some great memories and a desire of coming back to Peru soon.