A red and white wedding never goes out of fashion because red is the color of passion and romance and it is quite glamour to use it for a wedding reception. Here some snapshots from one of our wedding celebrations where red and white were the colors selected for the occasion by bride and groom.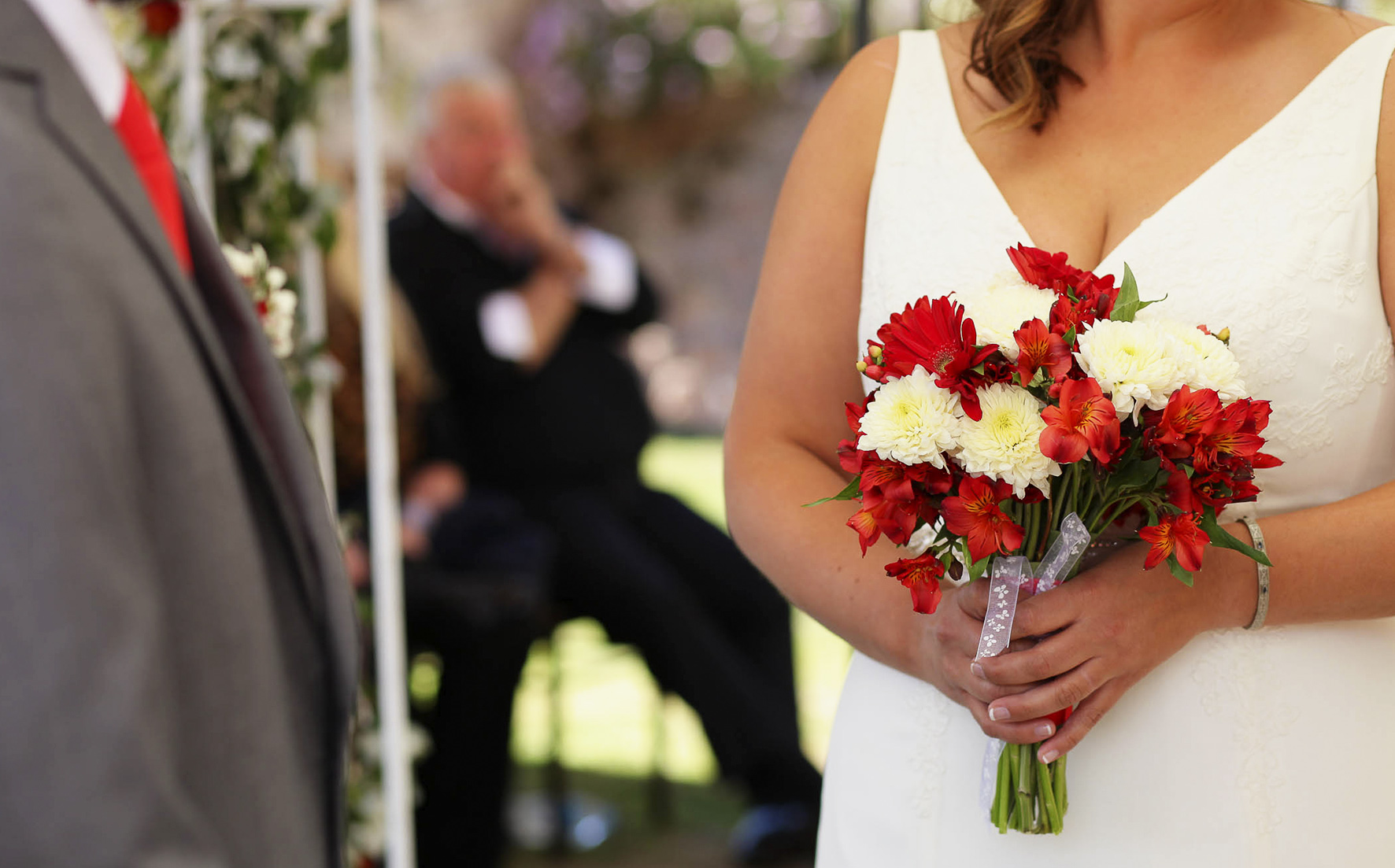 The bride opted for a classic bouquet with red and white flowers wrapped with a thin white ribbon. This is a very simple and elegant bouquet, ideal for an intimate outdoor wedding. Be sure to have everything ready before picking the flowers for your bouquet because this needs to be in line with all the other decoration elements of your wedding.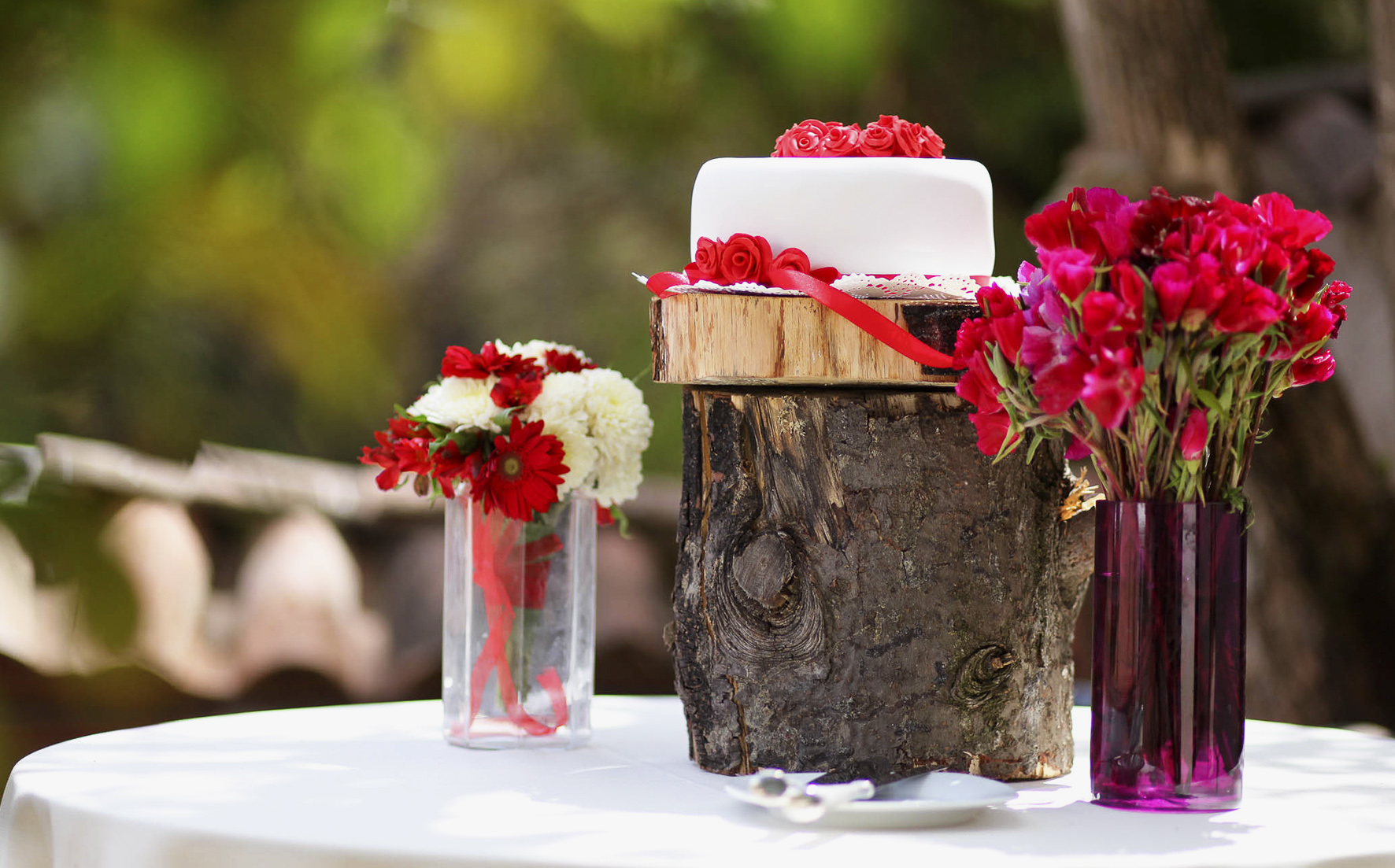 The wedding cake was very simple, a 1-tier cake covered in white fondant and topped with little red flowers decoration and wrapped with a tiny red ribbon made of fondant. Due to the rustic style of the wedding we decided to place the cake on a wooden base, and to add two little glass vases on the table.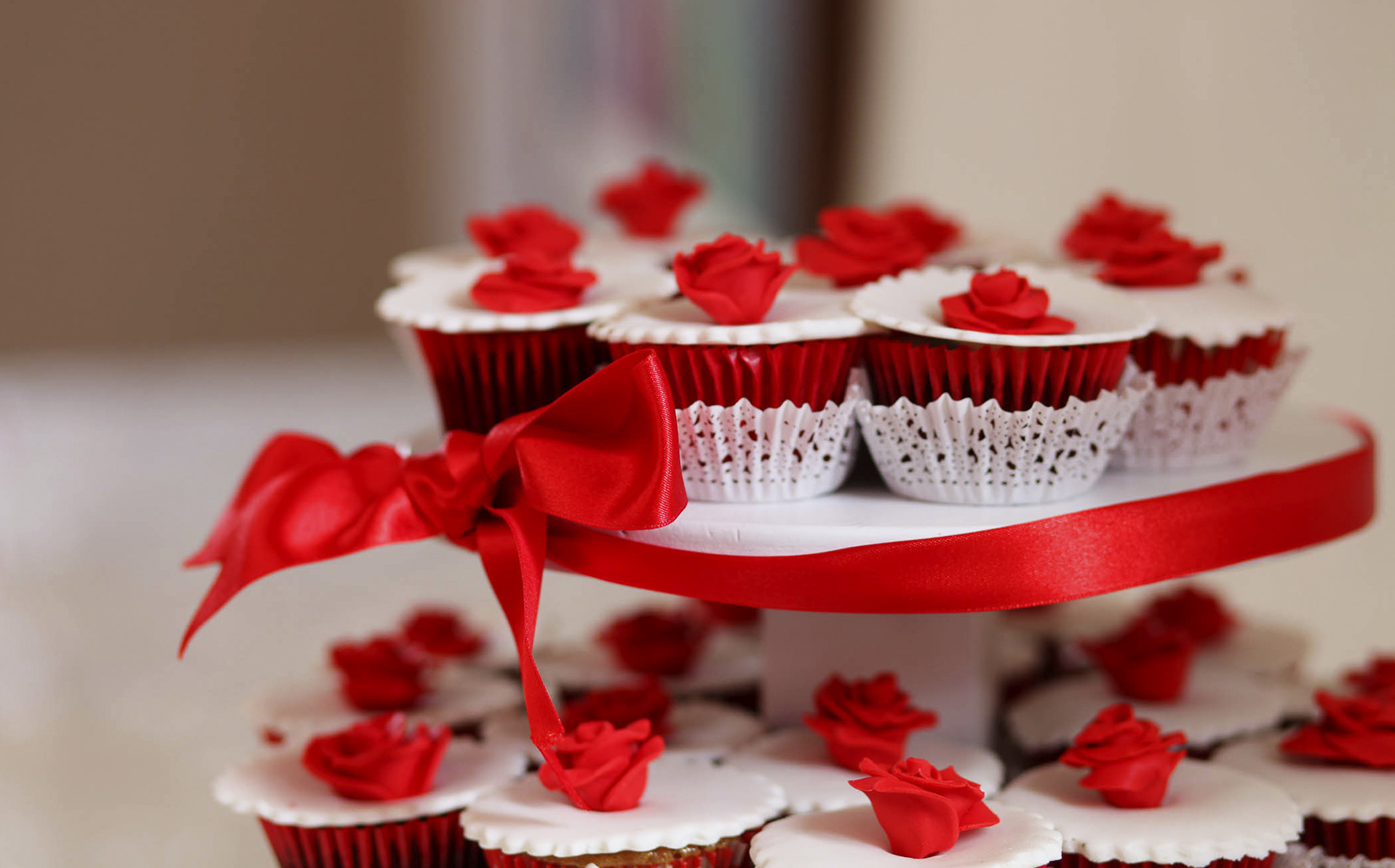 A part from the wedding cake bride and groom decided to have some red velvet cupacakes topped with white fondant and a little red flower. They were soooo cute!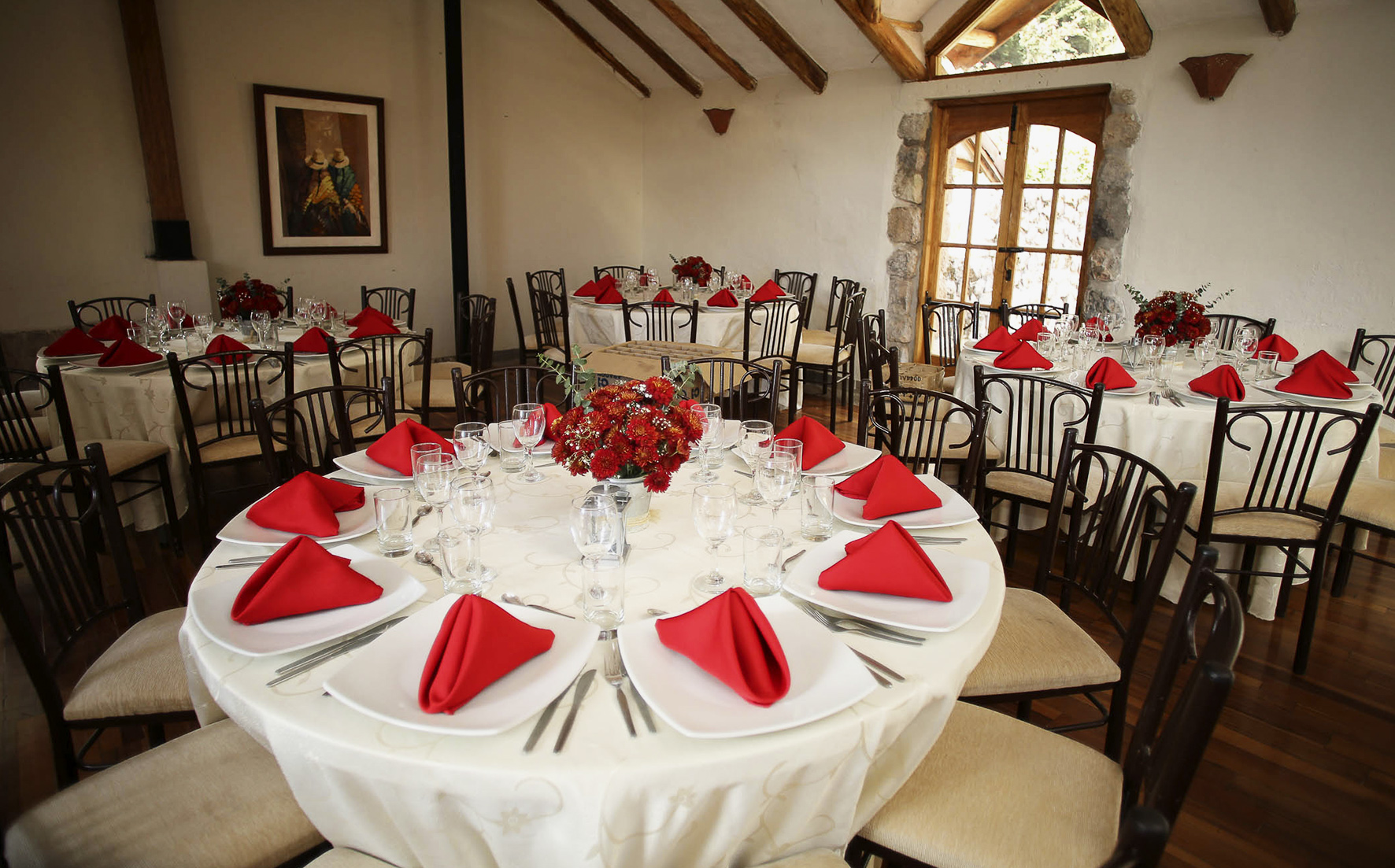 To keep going with the red details, the table setting had several red accents: you can see the napkins and the little flowers centerpiece, which brings a romantic atmosphere to the rustic reception ballroom. It is important to stick with little decoration elements if you choose strong colors such as red, otherwise it could be way tooooo much.