The most challenging issue for modern bride and groom is to have some original and special element in their wedding. Originality and brand new ideas are valuable when it comes to wedding celebrations. Never forget that! Welcome table is a very important decoration element for your event, considering that it is the first decoration your guests will bump in when they enter the reception area after the ceremony and we can say that it's the first impression they get of your wedding. So be very careful about the items, such as tablecloths, frames, letters, flowers you place on it and the color palette you use, that obviously need to stay in line with your color palette.
Here I will give you few tips and suggestions to have a unique and creative welcome table for your special day: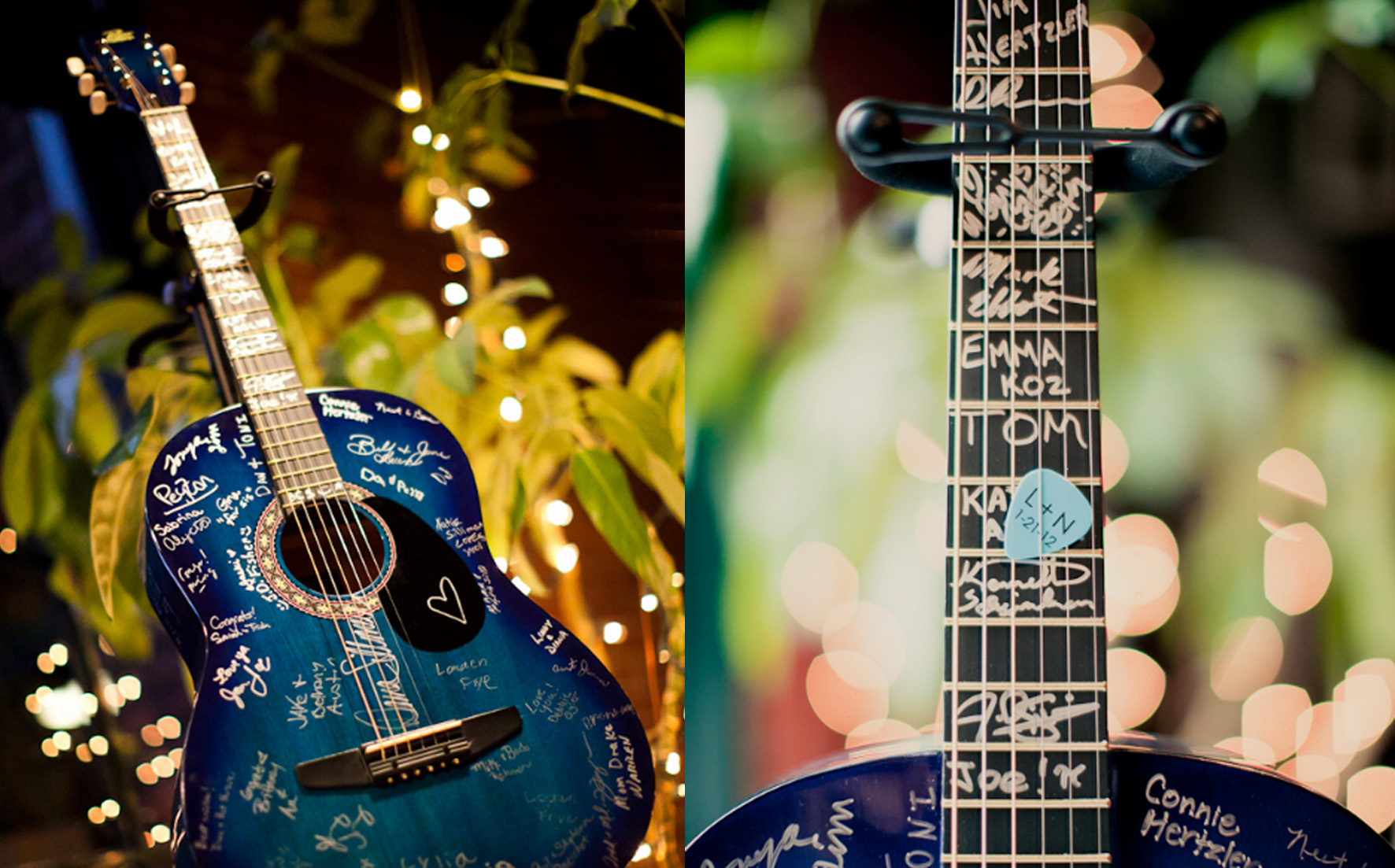 Credits: Photography by Christina Ahlheim
1. If you are deeply attached to some items, a box, a musical instrument if you are both musicians for example, you can definitley make this object your guestbook. Your guests can sign the item, write their best wishes and dedicate you some nice words. This is a customized option and you will definitely have a valuable memories of your special day.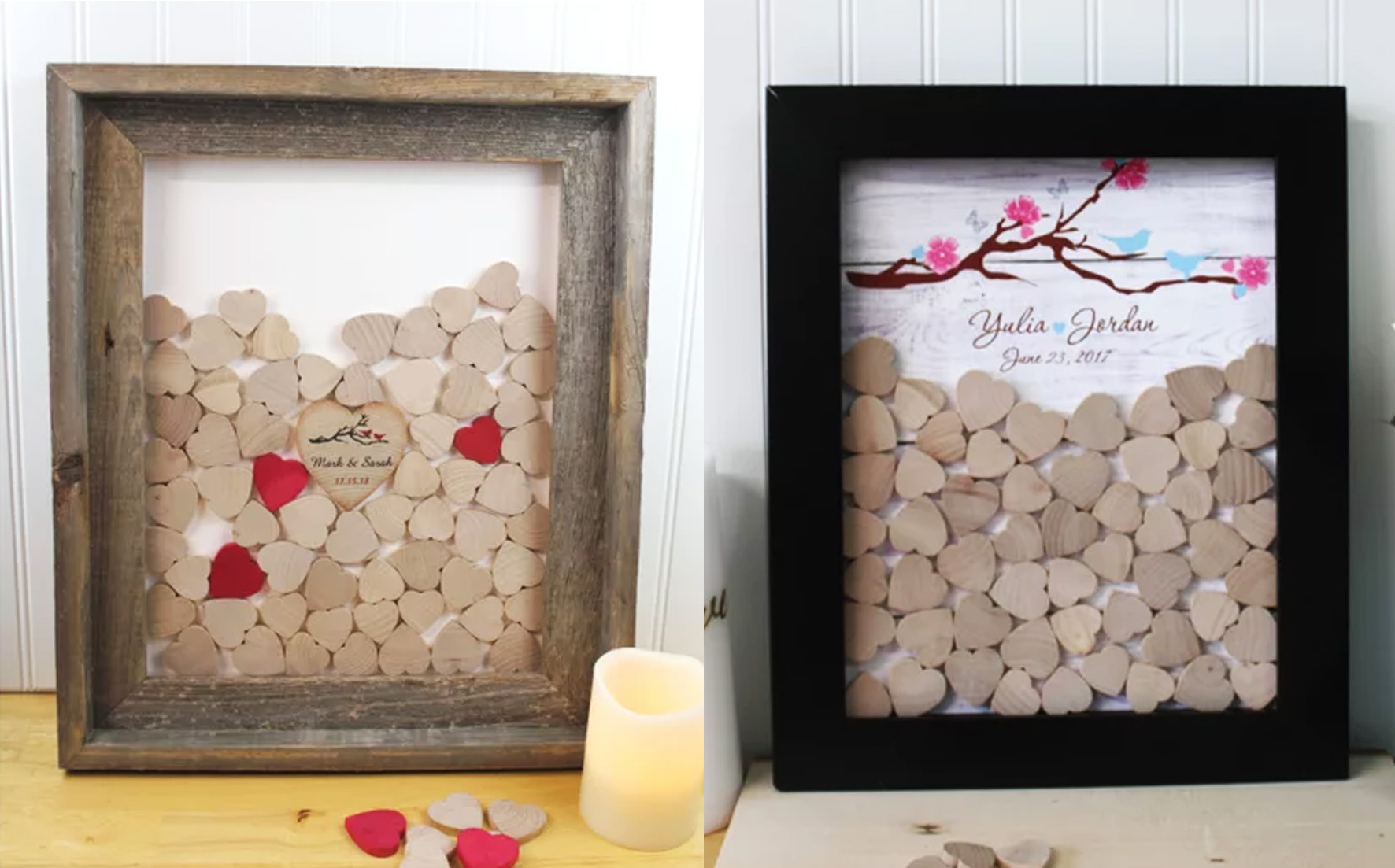 Credits: aLovelyDetailCo
2. Another nice idea is to have a frame filled with little wooden heart-shaped pieces. Your guests can sign one of the little heart and perhaps include a little inscription for you and place it inside the frame. This is an original idea, ideal for rustic wedding, where wood is the main decoration element. This is actually a more romantic idea compared with the first one I gave you above, once you have this frame you can hang it up on the wall of your newl-weds home.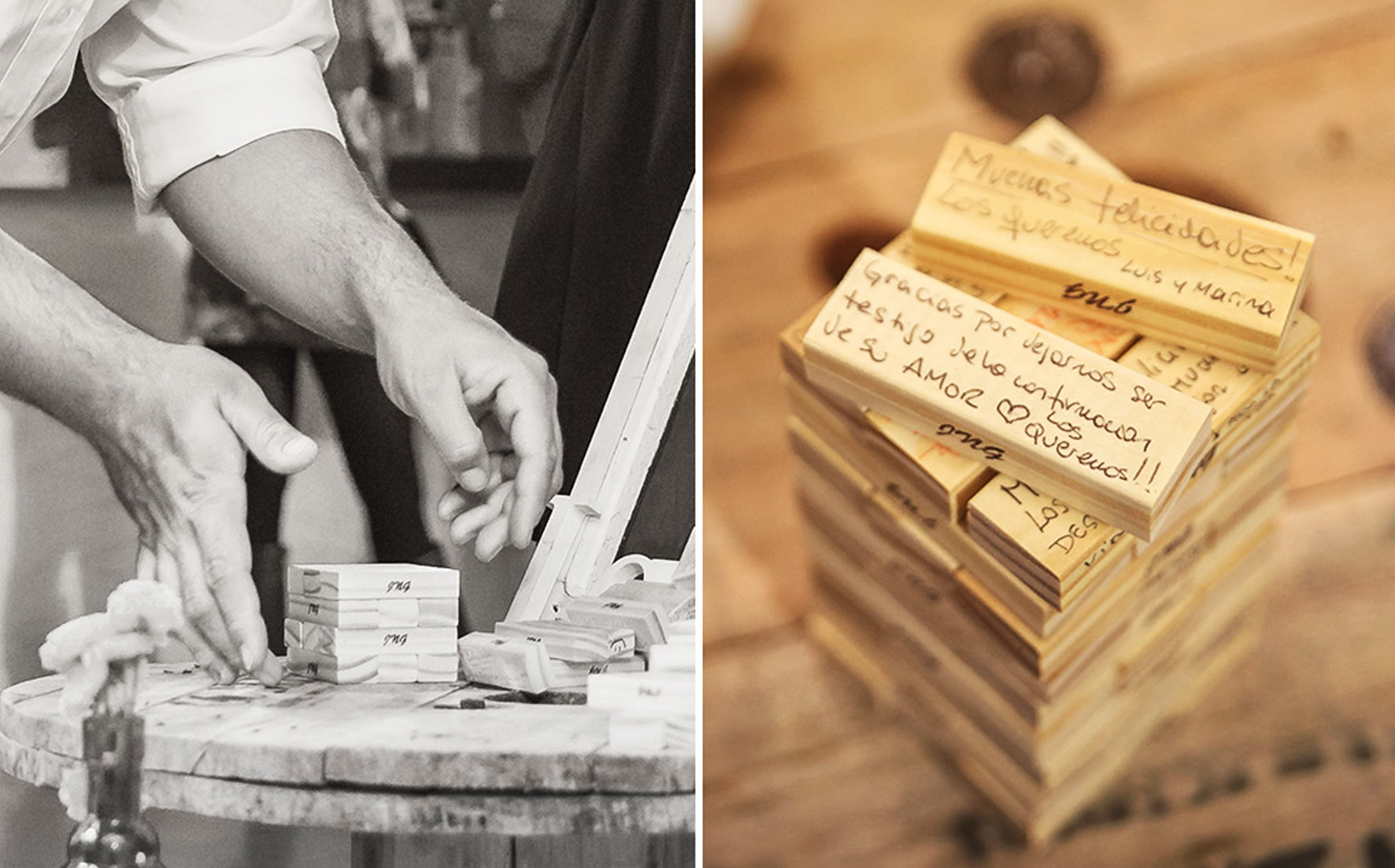 Credits: Photography by Christina Ahlheim
3. Another funny idea is to use Jenga blocks, so that your guests can sign a block and place it on top of the structure. Try to choose a jenga with clear blocks, this way would be easier for your guests to write on them. If you use a colourful jenga provide sharpies of different colors (clear and dark colors).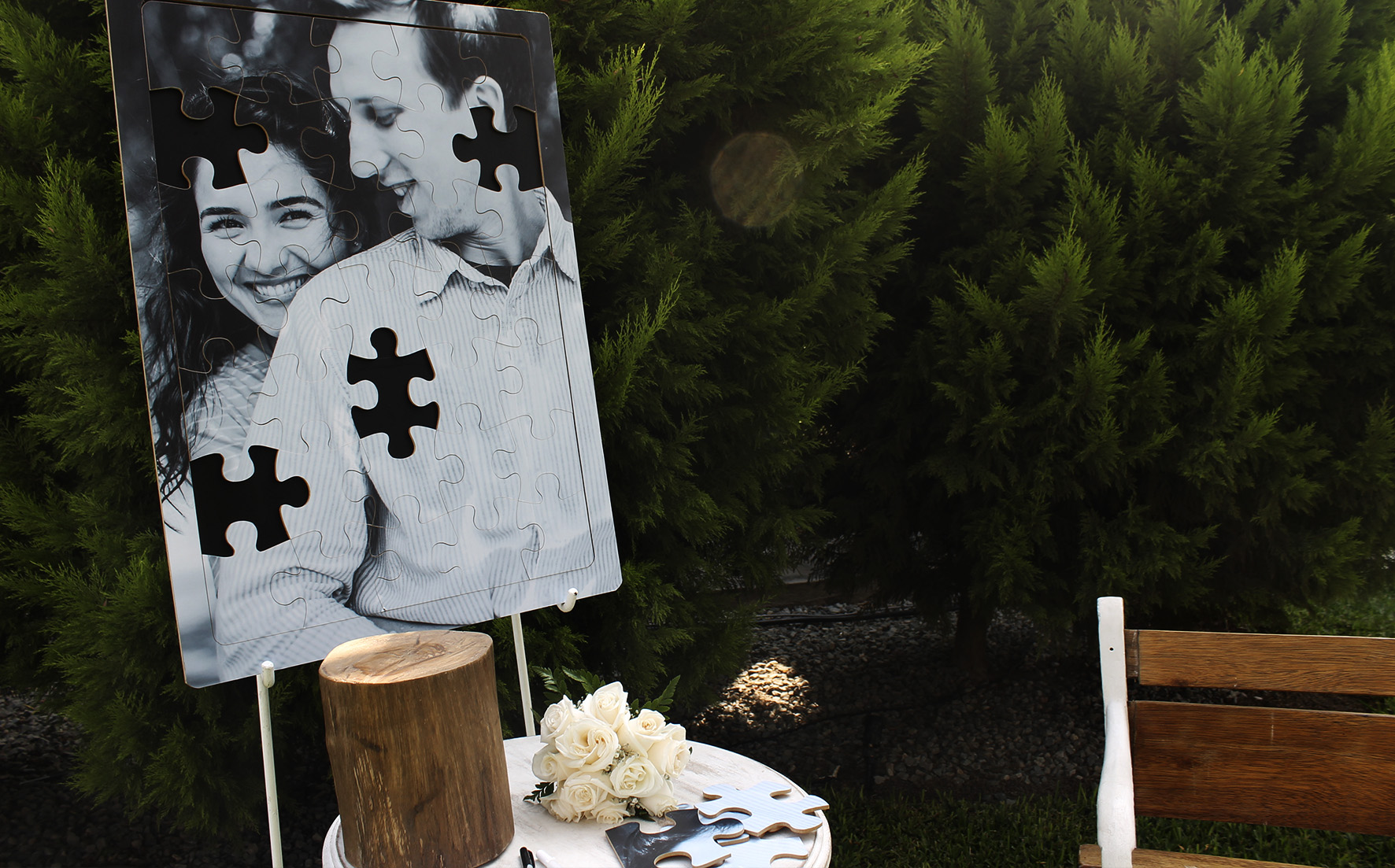 4. Another creative idea is to create a puzzle out of a nice photo of you both. Your guests could sign a piece and try to assemble the pieces of the puzzle to reach the goal of having a portrait of you. This way you will have a personalized puzzle for the rest of your life, it will be a very nice memory of your wedding celebration.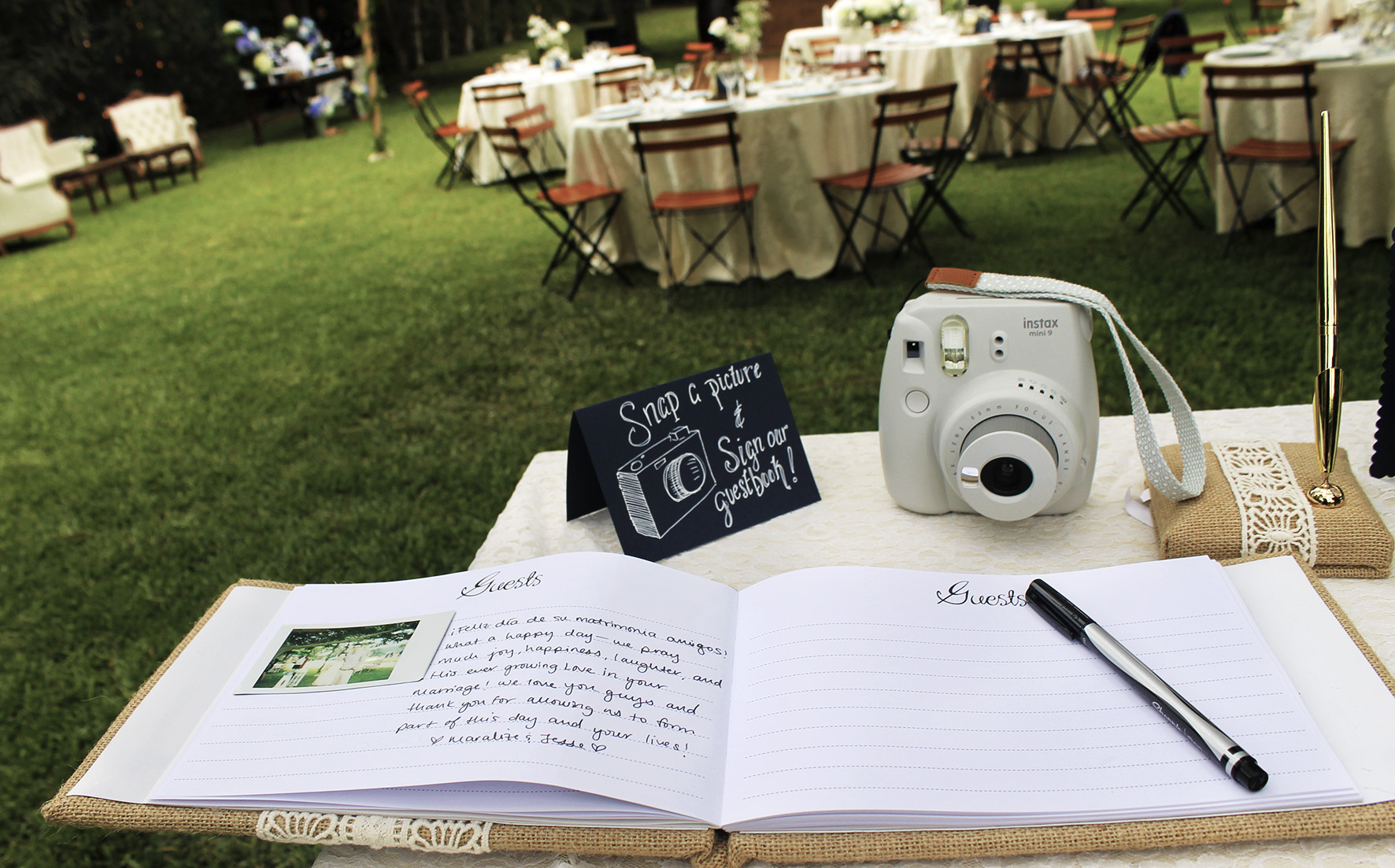 5. A very creative idea is to place on your welcome table a guestbook that your wedding guests can sign it, but a part of the classic inscription, you can put a polaroid camara and adhesive tape at the side of the book, so that your guests can take an instant picture of them (like a selfie or any other funny pic), stick it on the guestbook and write something for you. This is basically a modern version of the traditional guestbook. Also, another suggestion I have is that you can have one or two strings between two trees or poles where your guests can hang up the funniest pictures of the event. This way you will definitly have funny memories of your wedding!