Flowers decorations are key for outdoor wedding celebrations, they bring that bucolic touch to the event bride and groom are looking for. If you are planning an outdoor wedding you want to get married in an open space, in the middle of nature, in a beautiful garden with trees all around, in the middle of a valley with the Peruvian Andes as background or on the beach with the Pacific Ocean at the back. But in few words, what is important to you is: to be rounded by nature!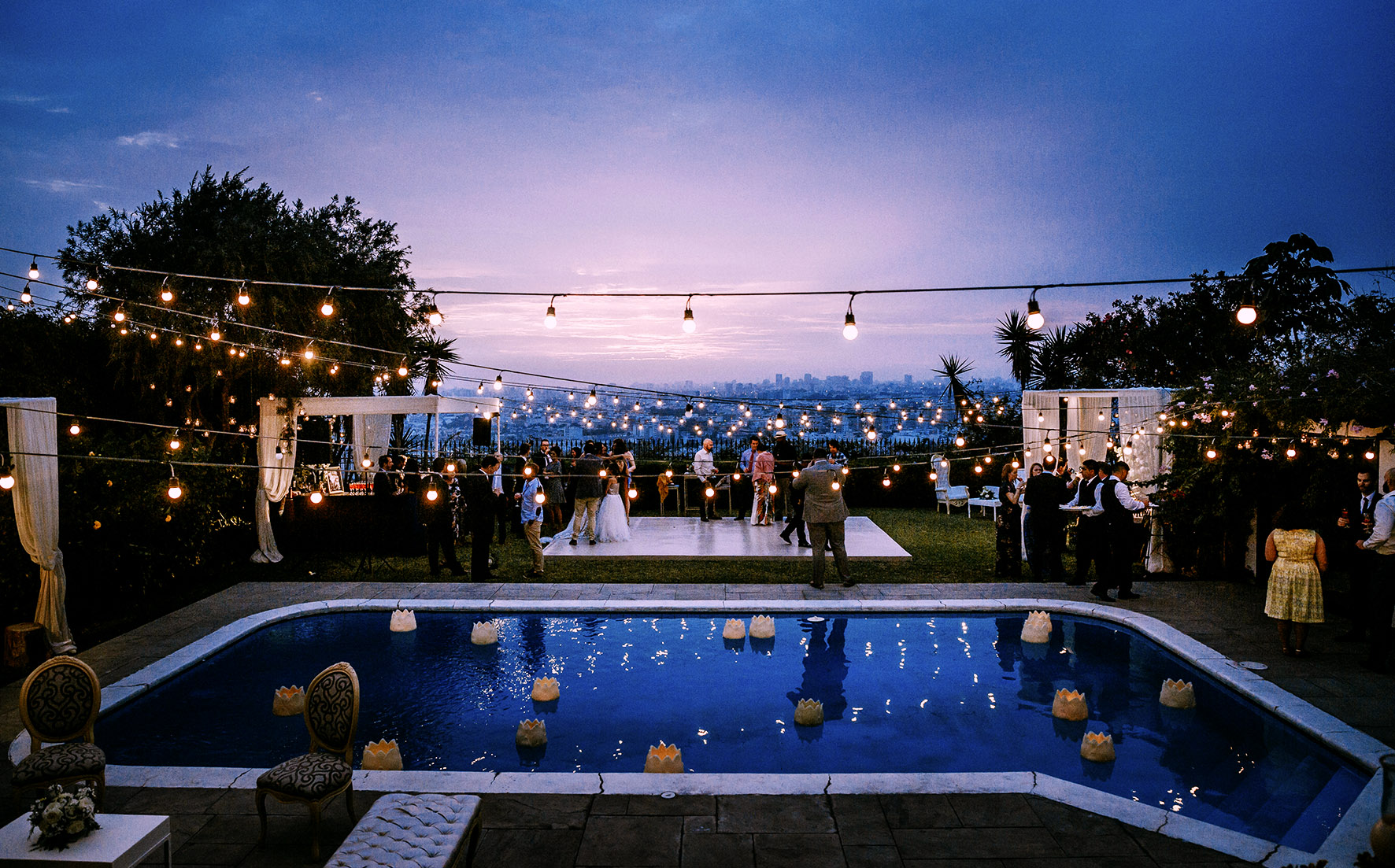 Lately we organized a charming outdoor destination wedding in Lima, in a beautiful villa on the top of a hill where you could appreciate Lima's skyline! The event was not properly in the middle of nowhere or into the wildest nature ever, but we tried to recreate the bucolic atmosphere with flower decorations. We know that nothing is impossibile when it comes to bride and groom's wishes! 🙂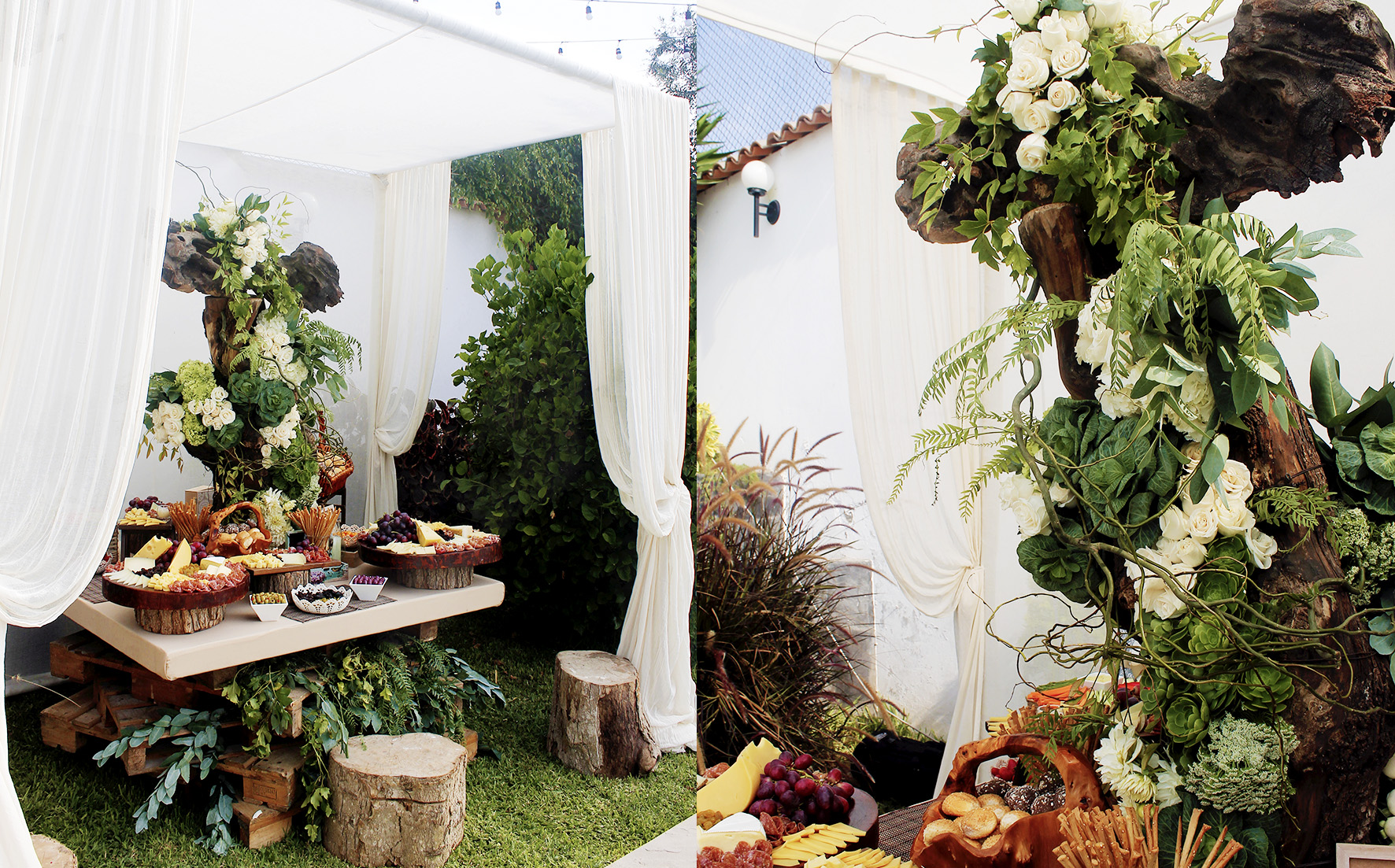 So we tried to incorporate in the decoration several flowers elements, such as swing decorations, little flore arrangements for the ceremony path, and we also include a tree decoration for the cheese table. The atmosphere was really magic, a real fairy tale.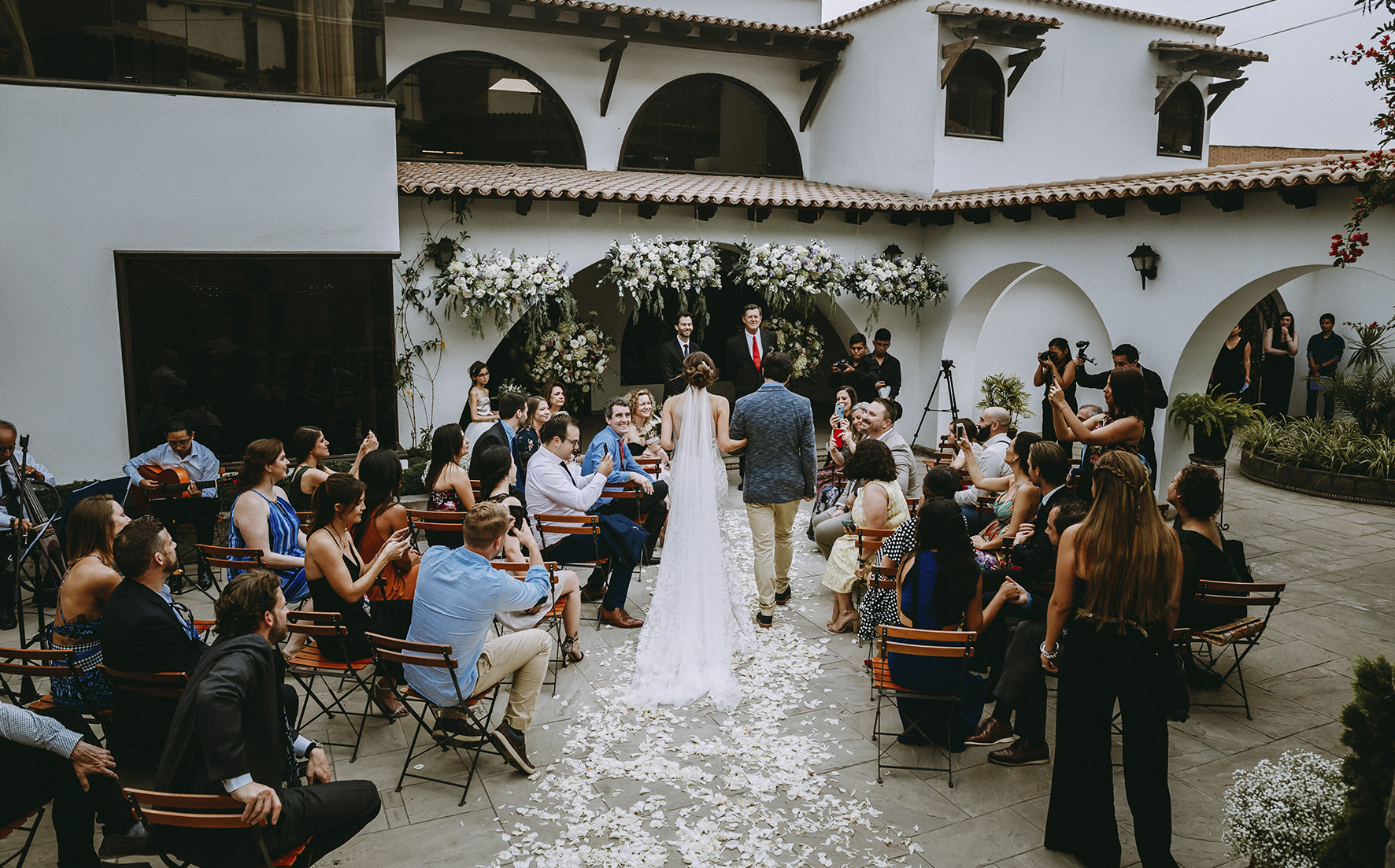 For the ceremony we used swing decorations, three big flower arrangements and several white babiesbreath arrangements for the path to the ceremony.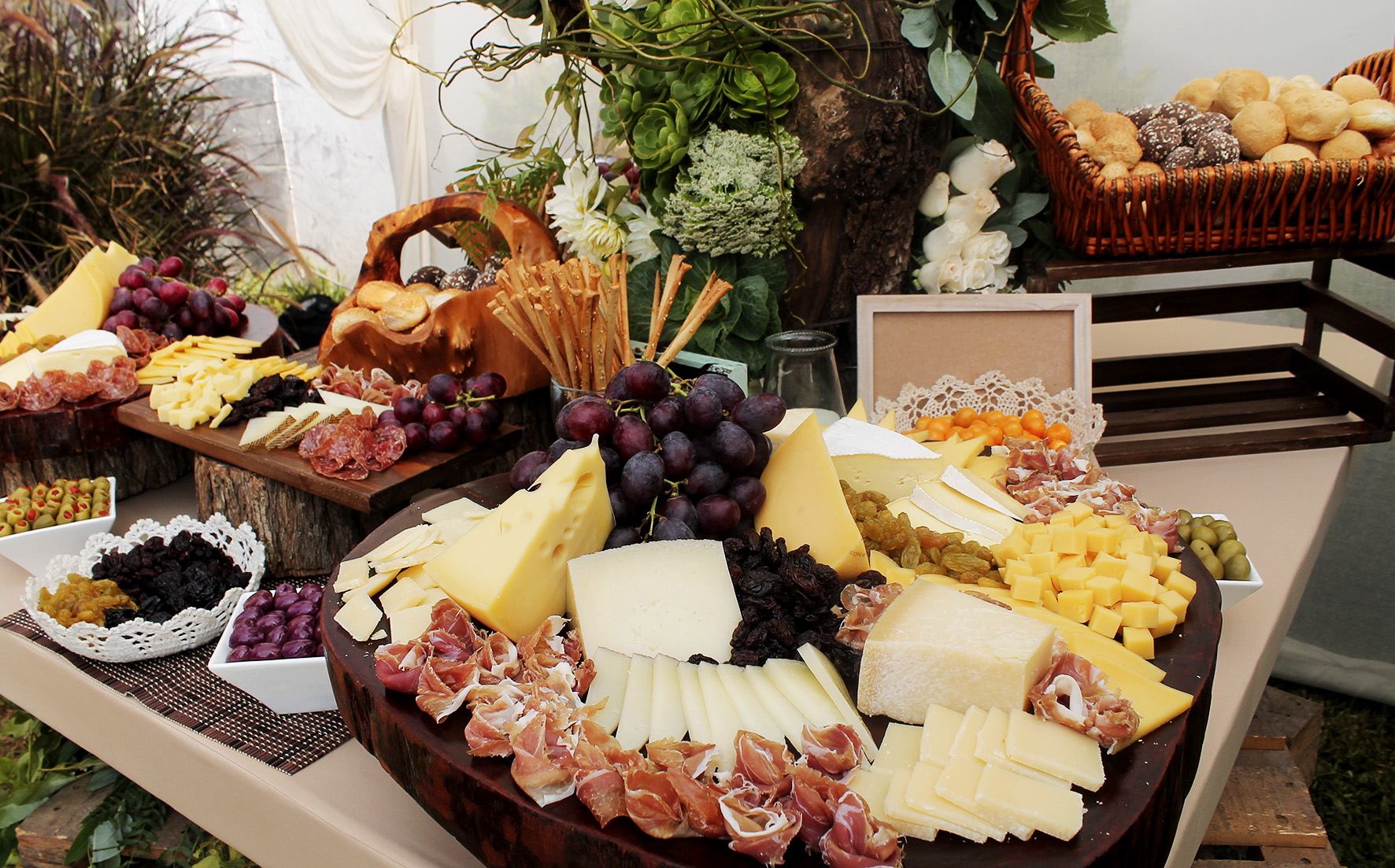 The imponent tree decoration was set right in the middle of the cheese table, rounded by bread rolls, olives, dry and fresh fruit and obviously many different kind of delicious cheese.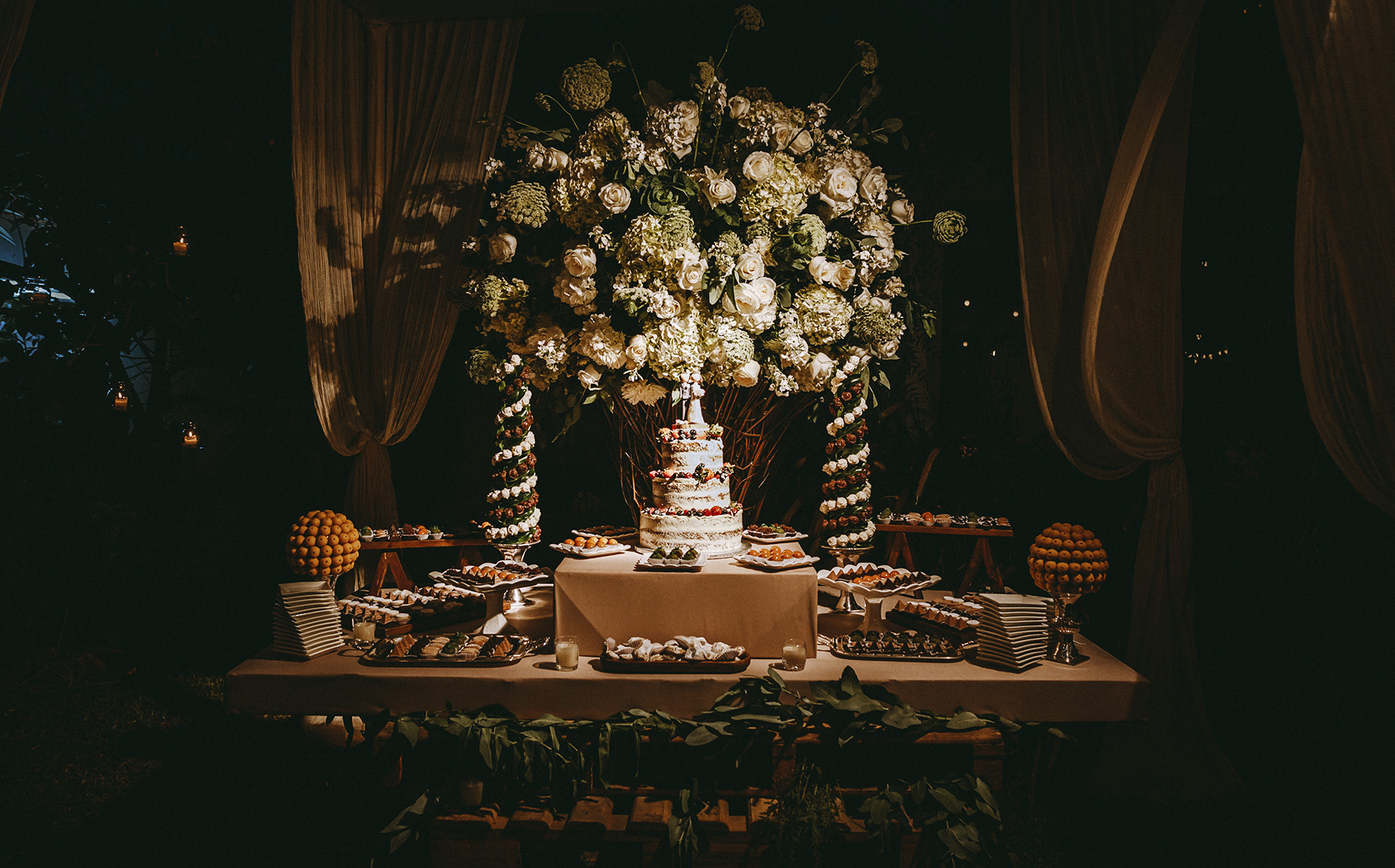 For the dessert table we use a huge flower arrangements on the green tones. We placed right behind the wedding cake. It looked amazing! The cake was a naked ones with red berries and topped with one of the cutest cake topper we have ever seen. The little sweets placed all around were the perfect complements for the beautiful flower arrangements.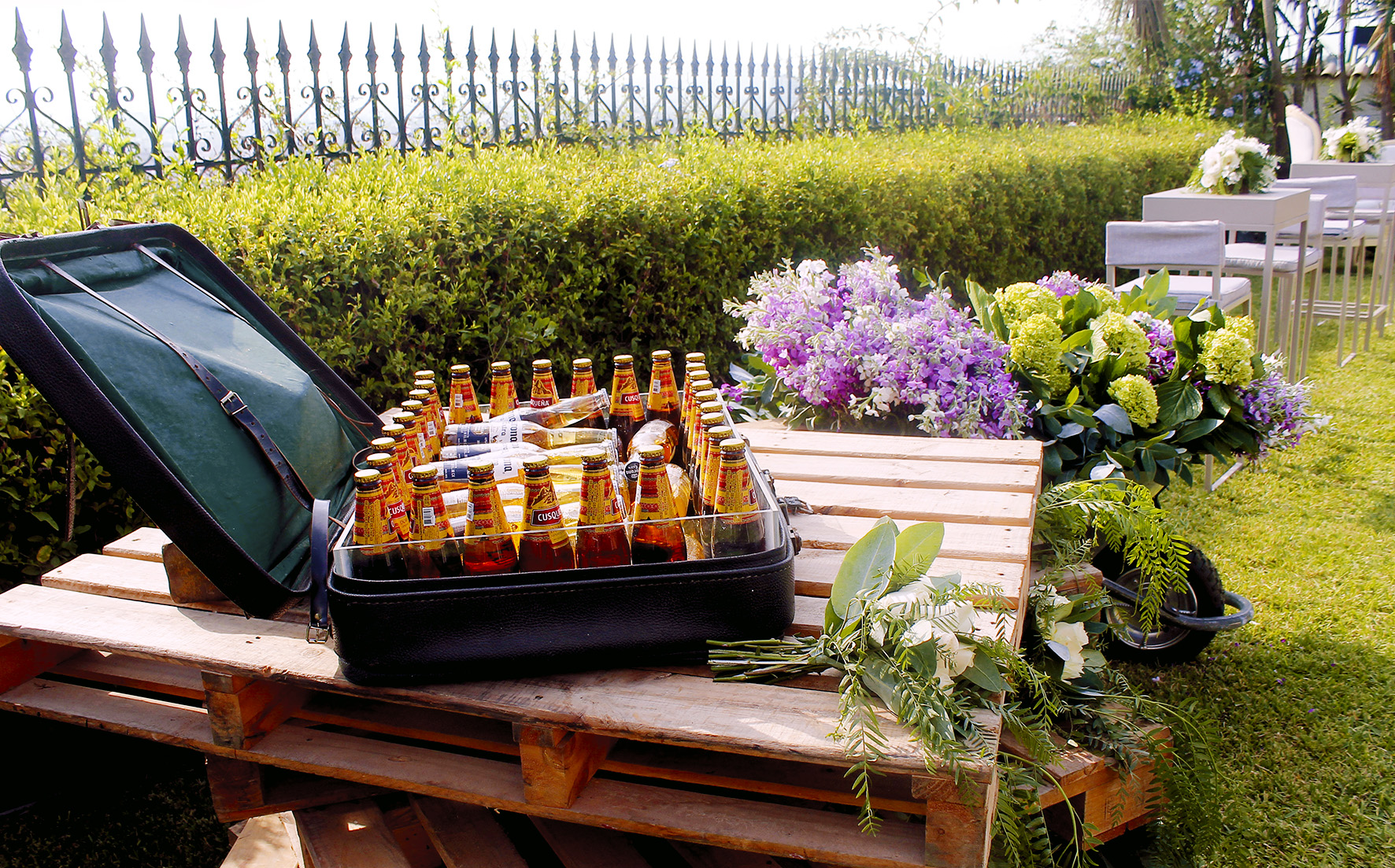 Where we could not use flowers we decided to use wooden elements, such as for the bar and the beers station. Foliage, flowers and wood were the main carachters for this wedding event.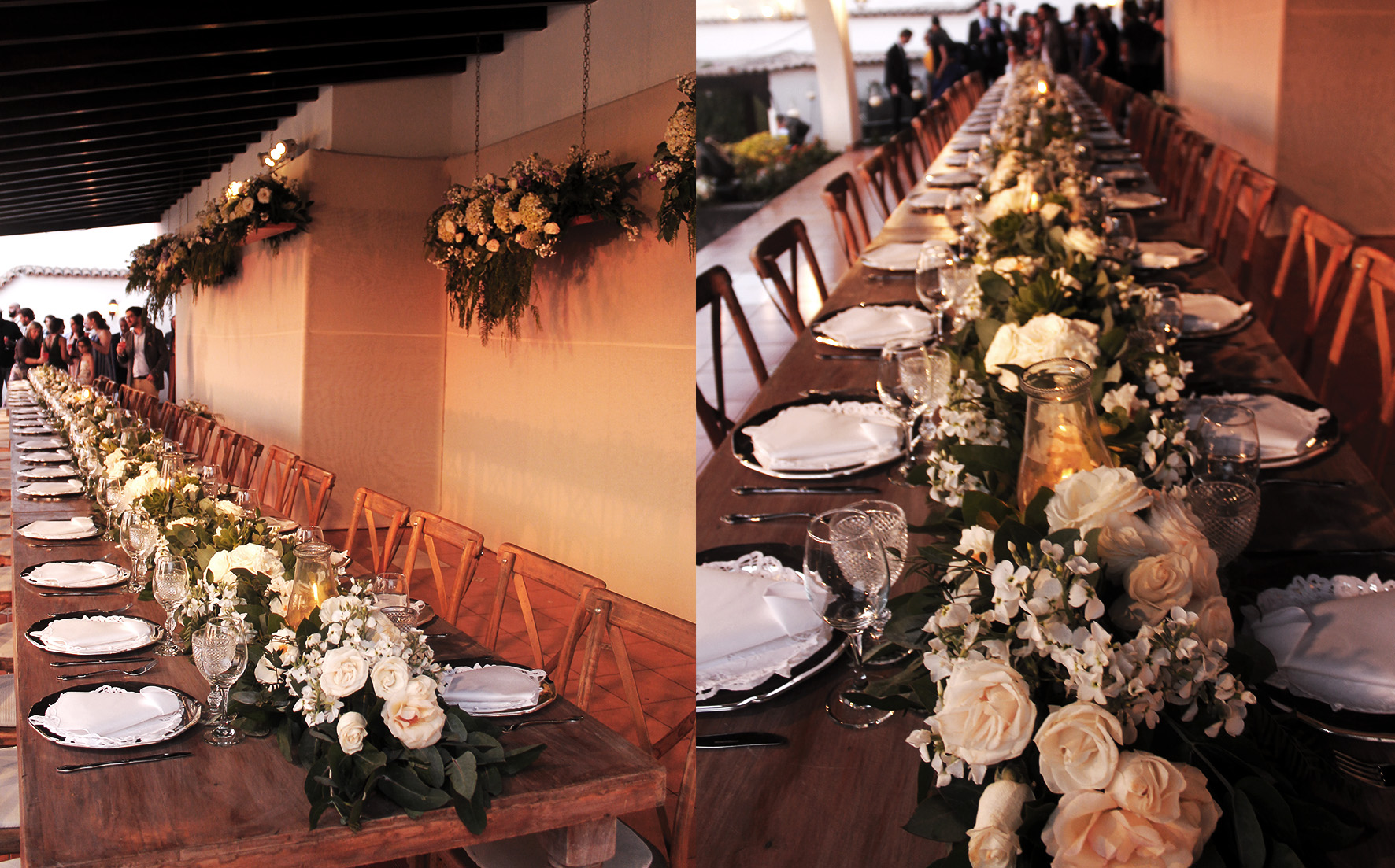 The reception table was a long squared table for about 30-35 people, with a long flower arrangement on the white and green tones. Actually the mise en place of the table was really simple but the main character was the flower arrangement for sure. We rounded the reception table with swing flower decorations, to complete the natural feeling of the area.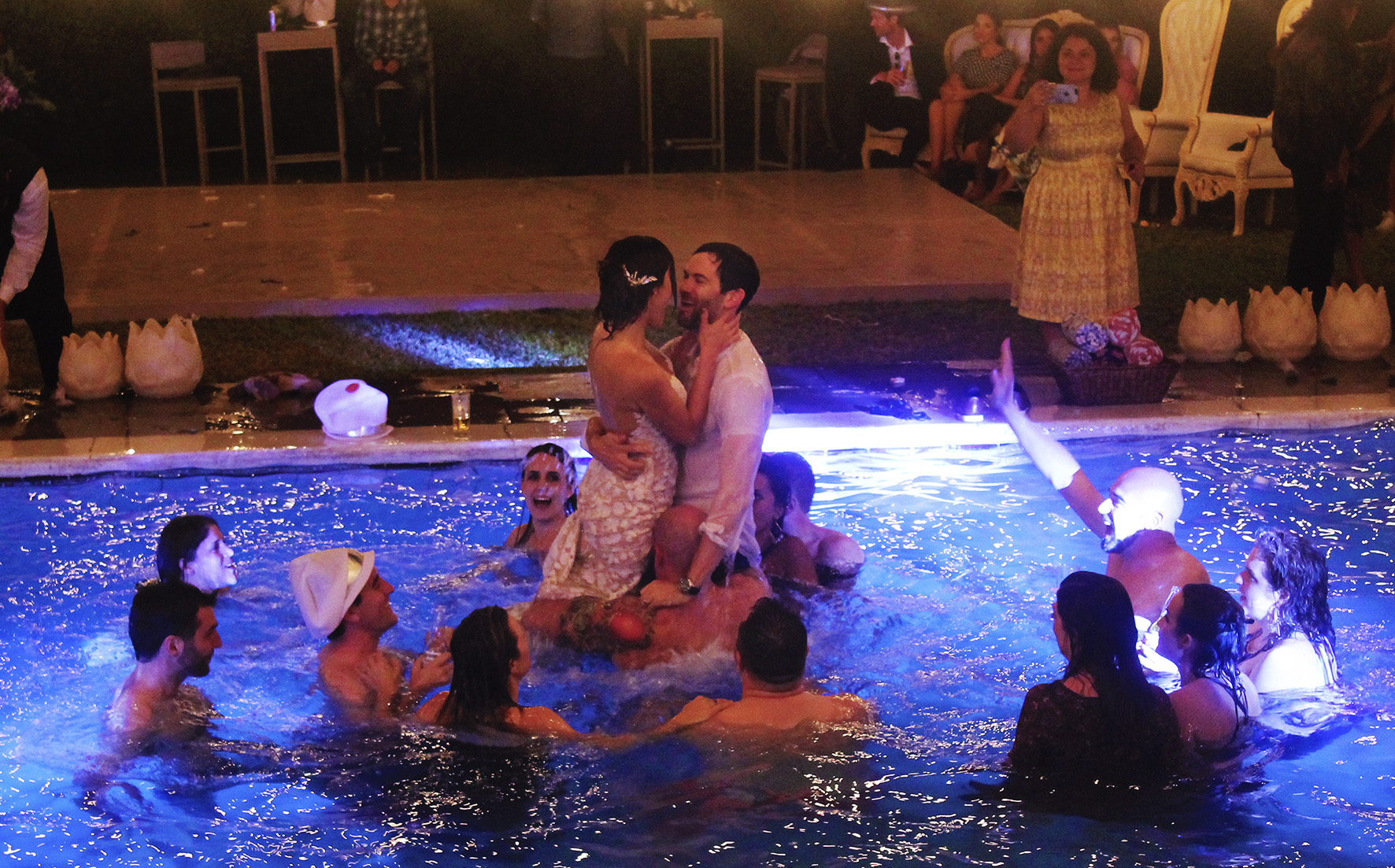 The beautiful swimming pool also helped us including another nature element: water. Obviously at the end of the part bride, groom and guests jumped into the pool. It was a lot of fun!
This wedding really helped us understanding that nothing is impossible when it comes to wedding events, and that the importance of flowers decorations is really undisputed. We loved playing with flowers and wooden elements to recreate the atmosphere bride and groom were looking for.