Credits: Photographer Lara Momentos
A couple of weeks ago we had the opportunity to be part of an amazing wedding celebration nearby Lima. The venue of the event is one of the best we have ever seen in Lima area. It is a beautiful Roman Empire style house located on a rock in front of the Pacific Ocean, few kilometer south of Lima city. The ceremony area was basically a cliff on the Pacific Ocean and all you have in front of you was the immensity of the sea. We loved so much the atmosphere of this event we planned, we were totally merged in a special setting rounded by the Ocean breeze! Guests were deeply amazed by the view and the outstanding details of the wedding event.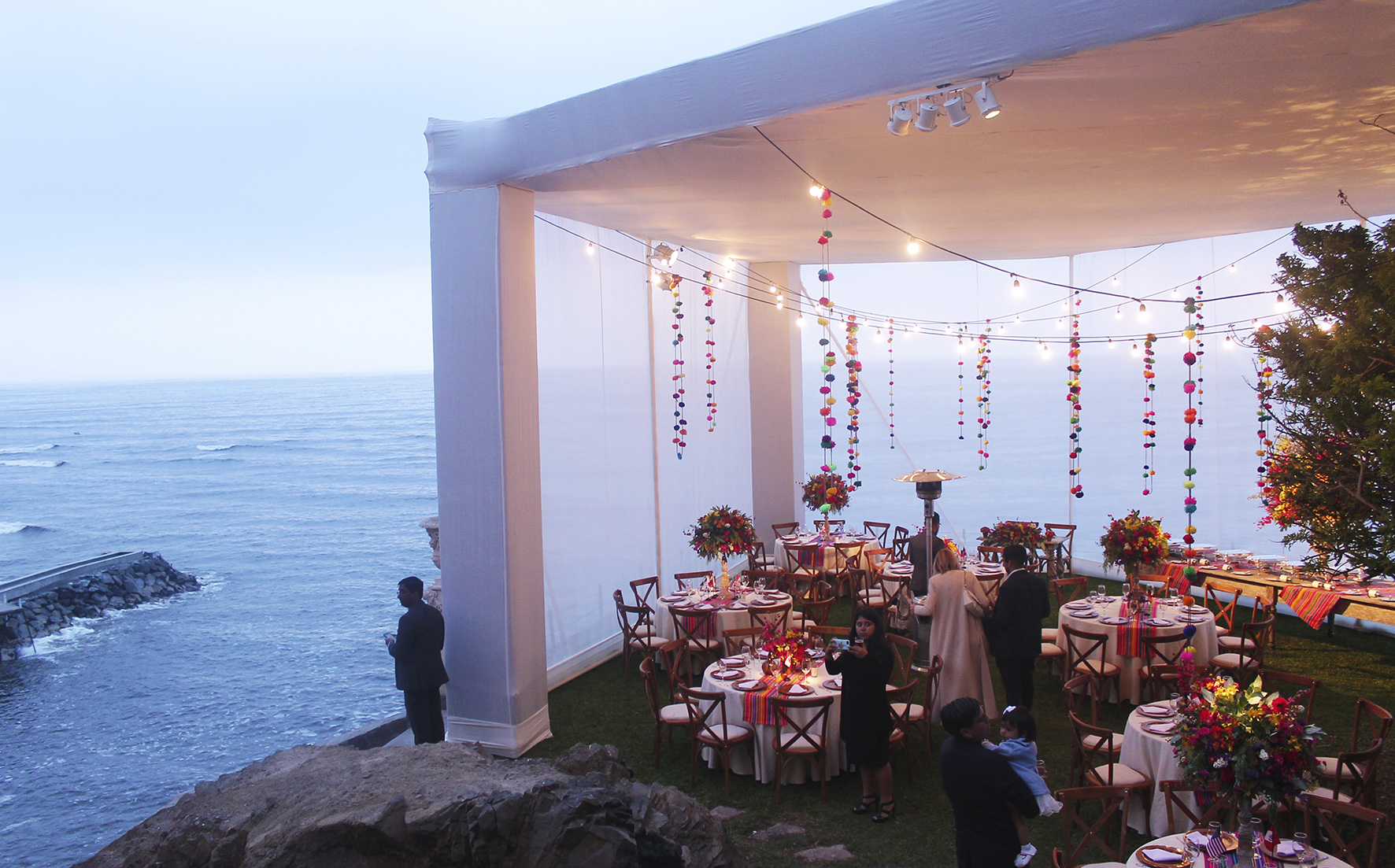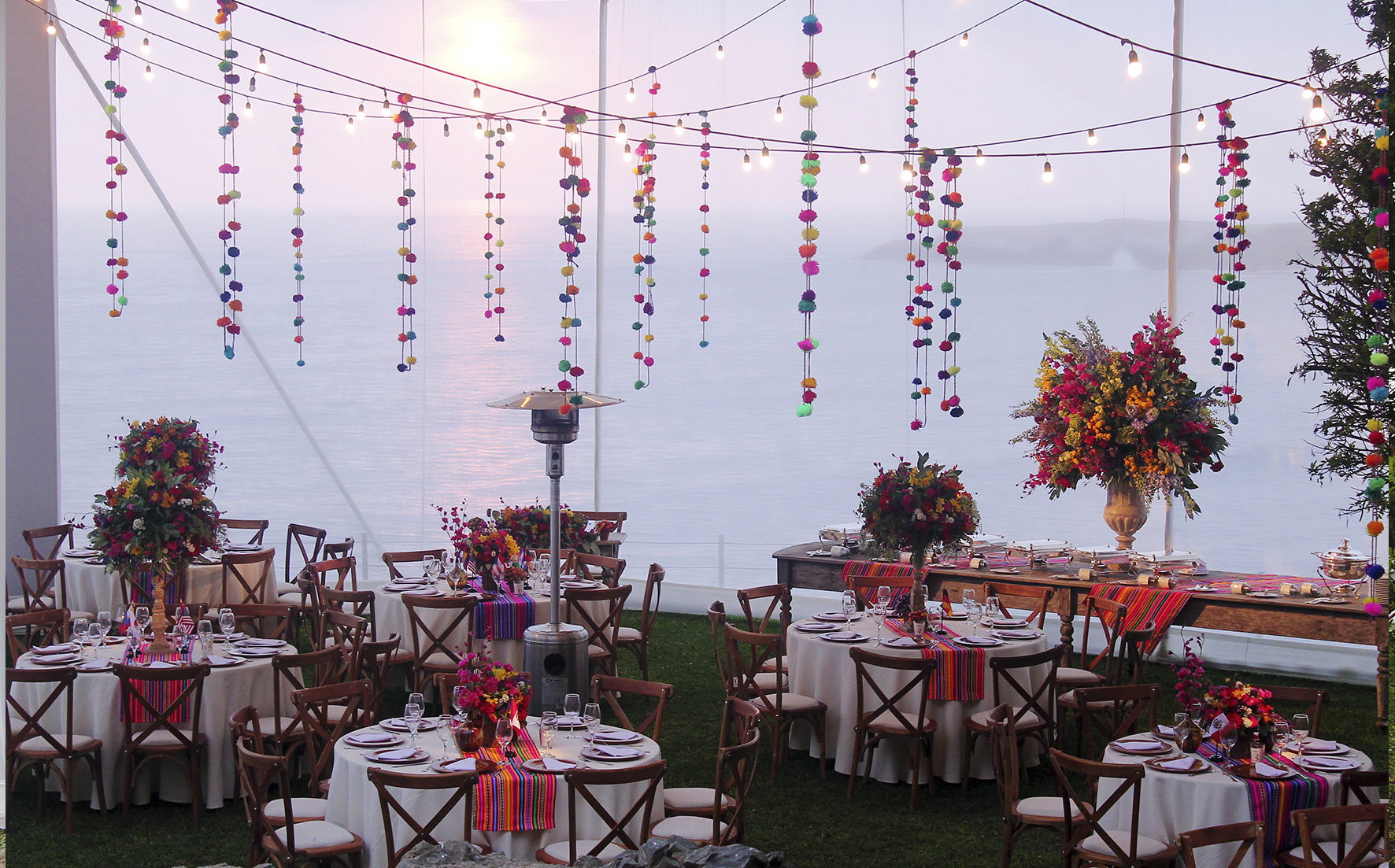 We know that for many destination weddings guests coming to Peru from abroad have high expectations on the event and the trip abroad. They are excited for the wedding event itself plus they have a big curiosity of learning more about the Peruvian culture and meeting local people. That's exactly what happened during this event, a lot of good energy and vibes coming from the guests who really wanted to have fun in a traditional Peruvian style setting.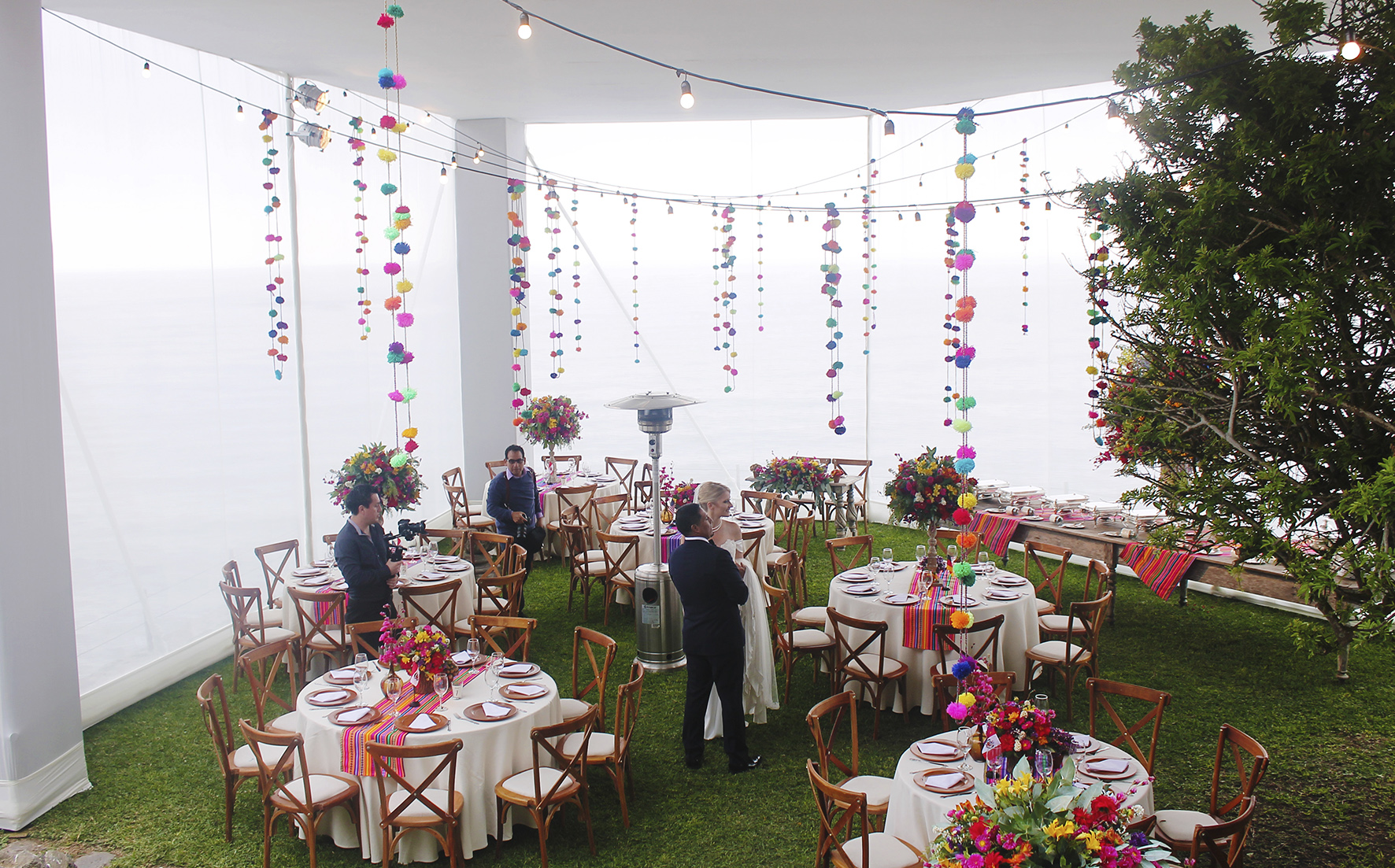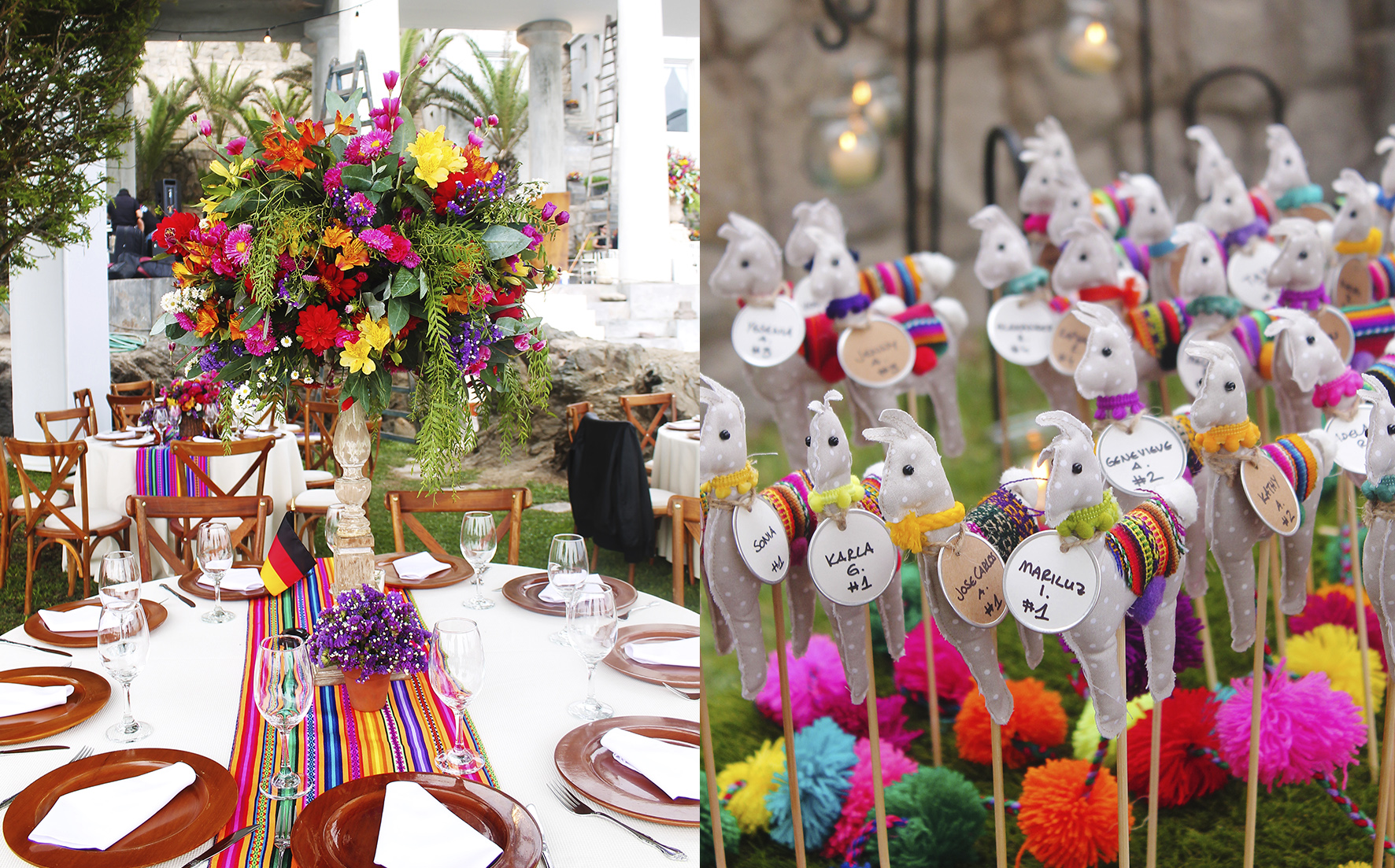 Bride and groom opted for Peruvian decorations, in the traditional vibrant colors: yellow, red, blue, green, pink and purple. We included colorful fabrics for the buffet table, the dessert table and the cheese table, colorful flowers in high vases as centerpieces, Peruvian red, orange and yellow aji peppers and native potatoes bouquets as flower decorations, cascading pompoms inside the reception tent, little llama as table nametags and Peruvian fabric embraided tote bags as wedding favors in perfect Peruvian style. So, every elements of the decoration was perfectly in line with the main theme of the event: a Peruvian style destination wedding!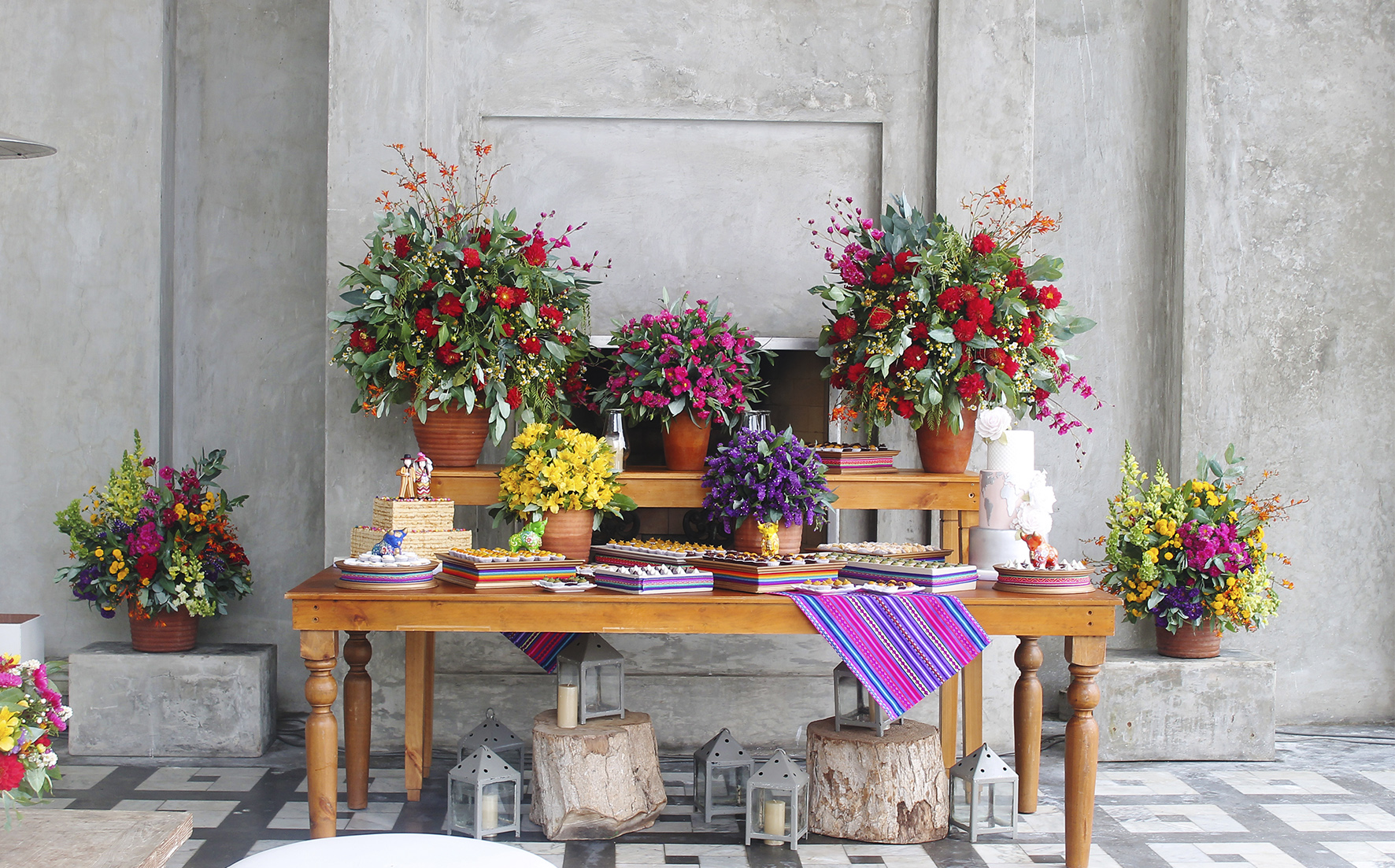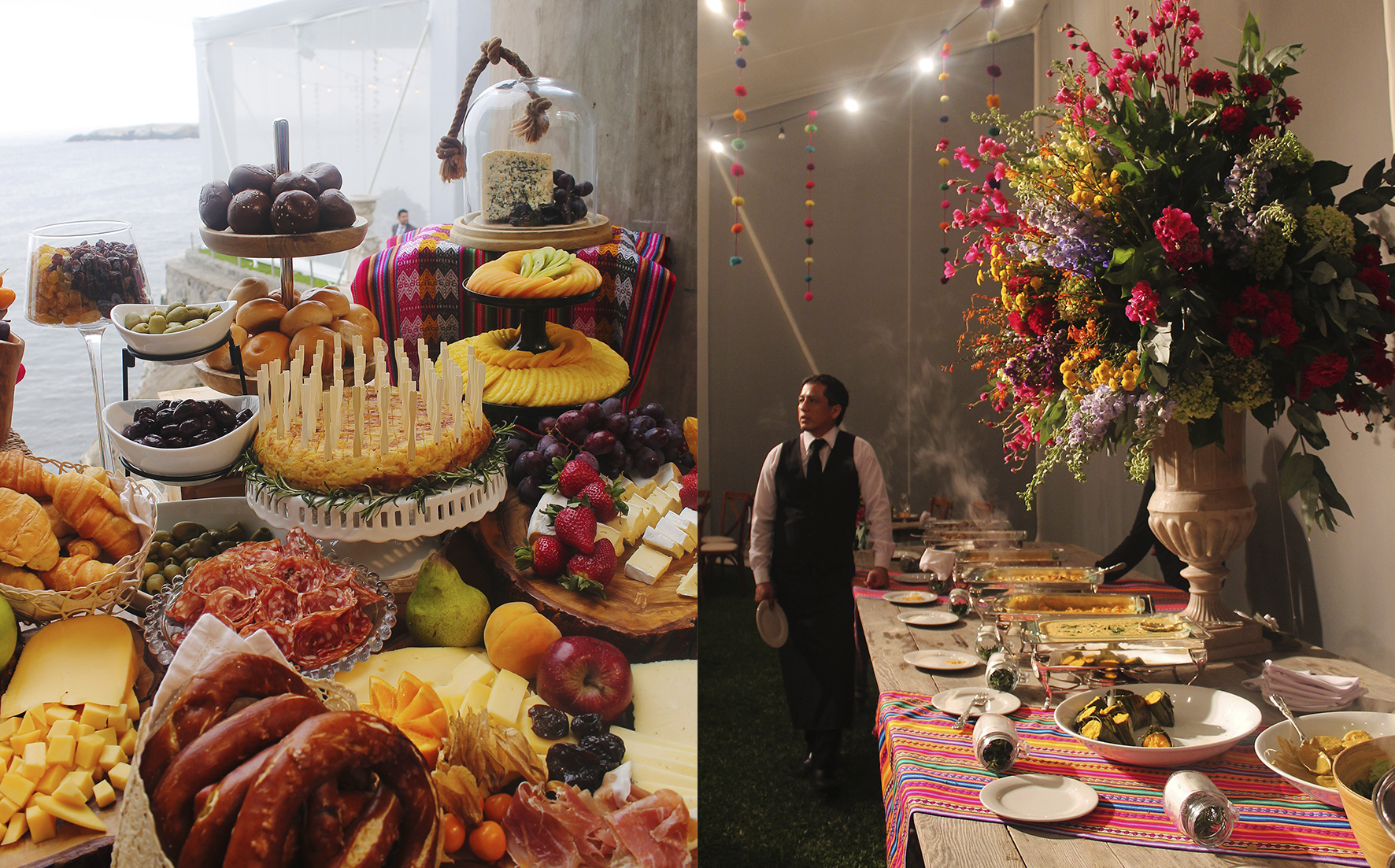 The food was also in line with the theme: little "tamales", baked potatoes with "ocopa" sauce, steamed rice with corn and parsley, "aji de gallina", "lomo saltado" among other traditional dishes. The perfect celebration of Peruvian traditional "criolla" cuisine!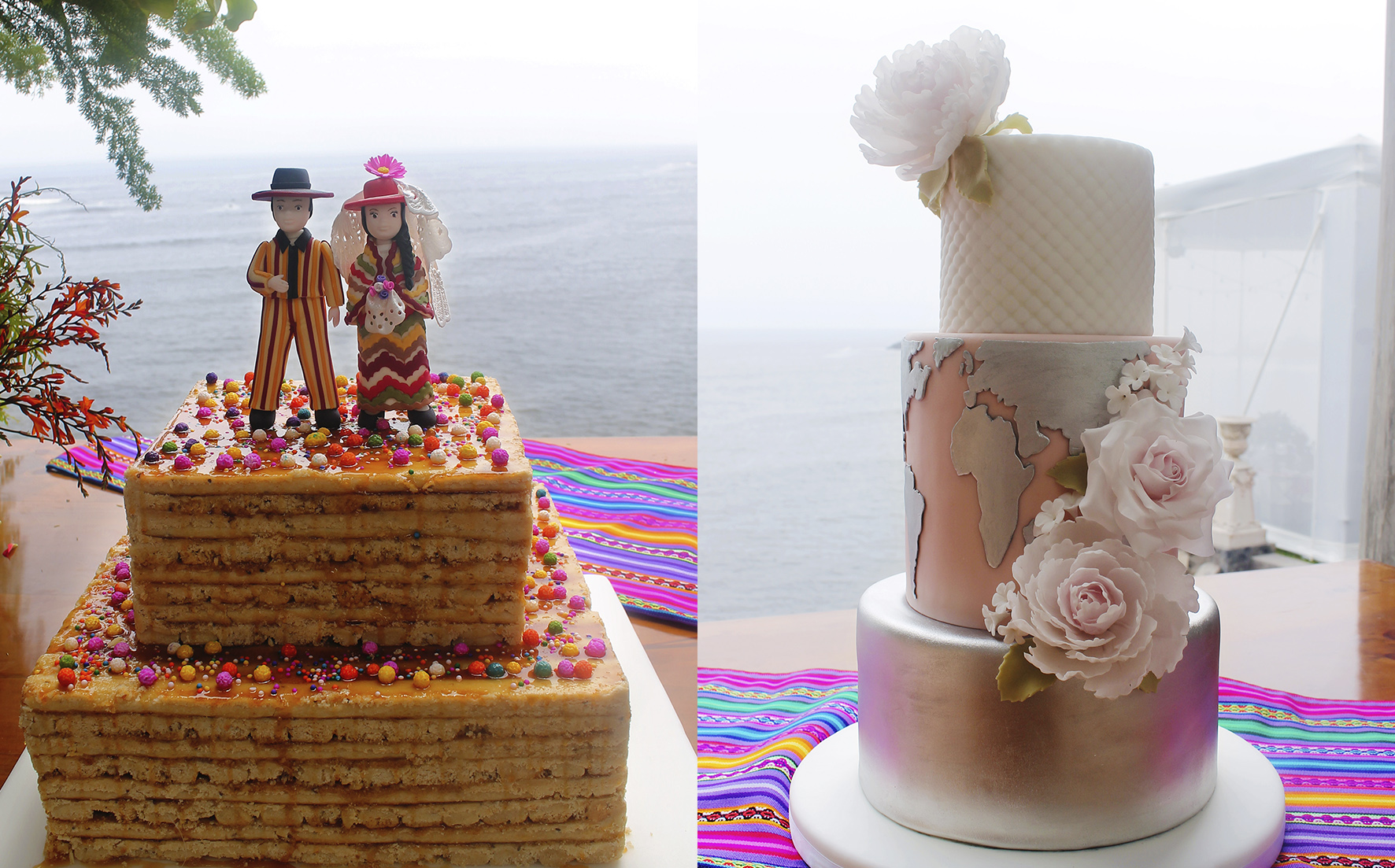 Bride and groom also wanted to include a very special cake, a part from their three-tier classic wedding cake. They decided to have a two-tier "turron de Doña Pepa" cake, which is a sweet traditionally eaten in October, the month of the "Señor de los Milagros", a holiday month in Peru. This delicious sweet is made of anise cookie bars and a sticky delicious syrup and topped with candy sprinkles. It is an explosion of tastes, highly addictive…I can swear! 😀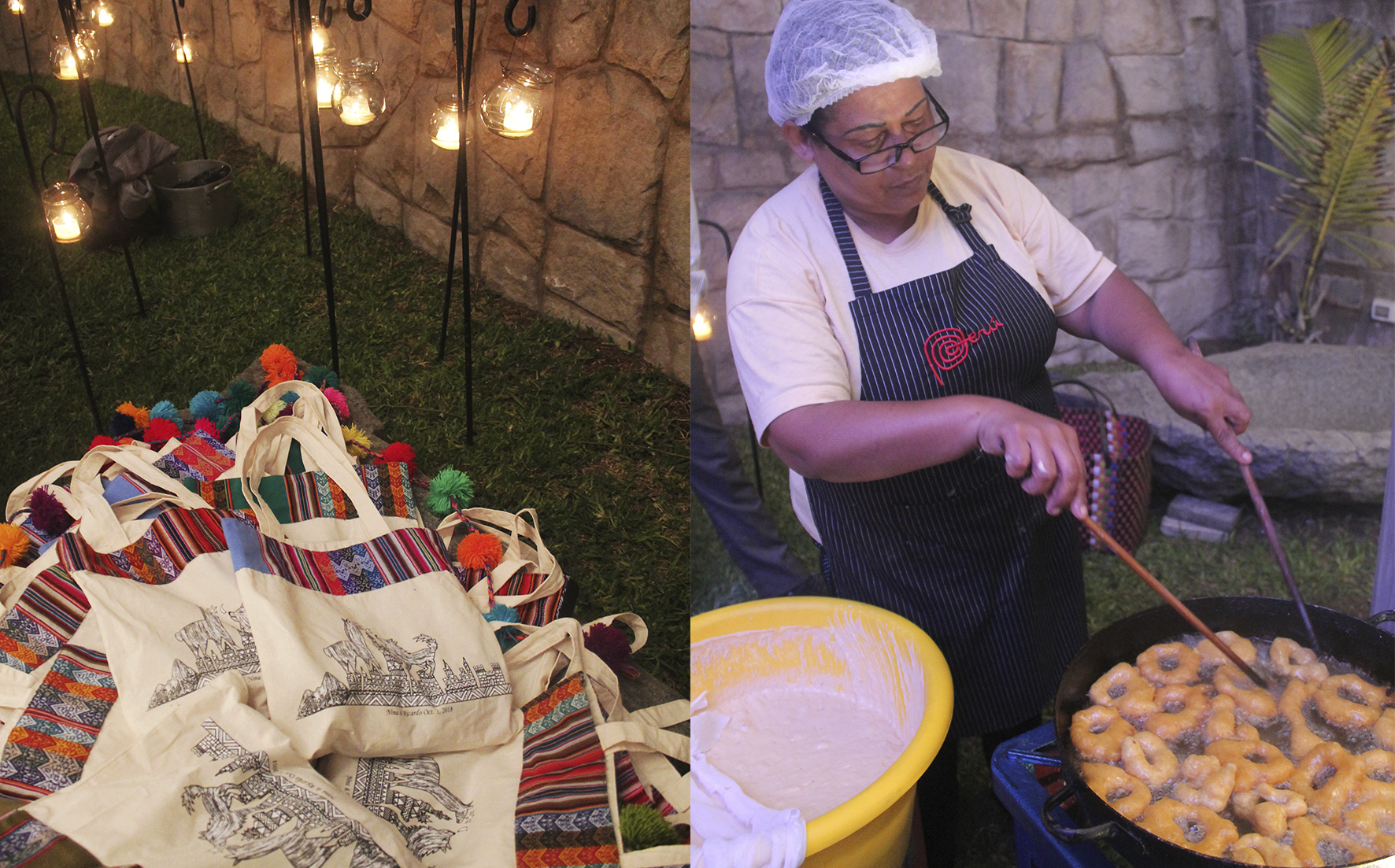 It was such a privilege for us to be part of such an amazing celebration and we loved all the planning process, since we felt that we put together a perfect Peruvian traditional wedding with a very special modern touch.