2017 is almost over and we need to start at the latest trends for 2018 in terms of bridal dresses and accessories. Next year wedding season is approaching really fast, so all the brides to be need to take a look at the latest fashion trends before making the big choice about their wedding dress. In this article I want to introduce you to the 2018 bridal collection designed by one of the most passionate and celebrated designers in the world: Oscar de la Renta. The creative directors for this collection were Laura Kim and Fernando Garcia. The dresses showcased at the Bridal fashion week last April were beautiful, timeless and heavenly, with delicate flowers and plants elements, such as ferns, petals, foliage and leaves embroideries, reflecting the typical Oscar de la Renta style. Delicate touches, floral patterns and feminine shapes are the unquestionable marks of Oscar de la Renta's style. To mention one of the designer most famous quotes: "I like light, color, luminosity. I like things full of color and vibrant".
The white jumpsuit with a big lace at the back definitely caught my eyes; this outfit could be perfect for an intimate and informal wedding.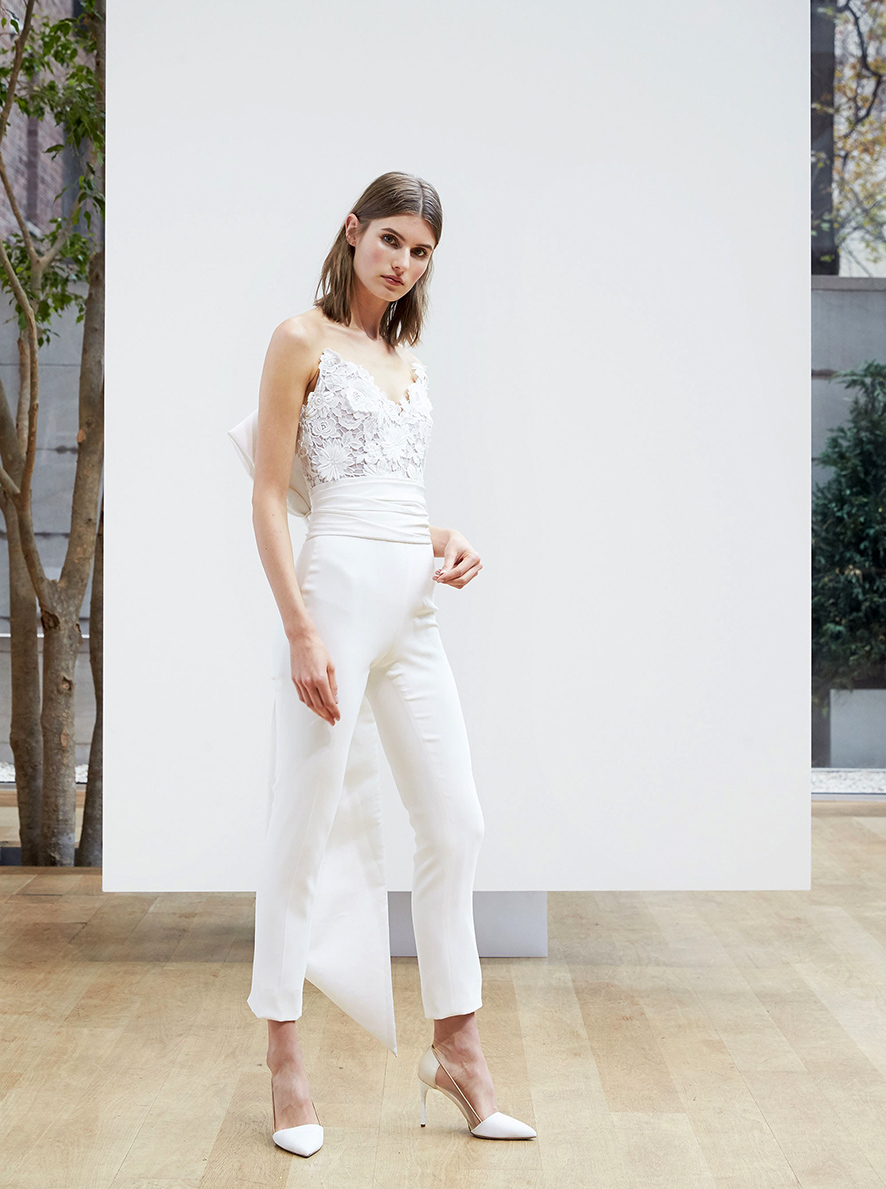 Here a charming deep V-neck dress with awesome embroideries of floral details. Deep V-neck is definitely a pattern of this 2018 collection.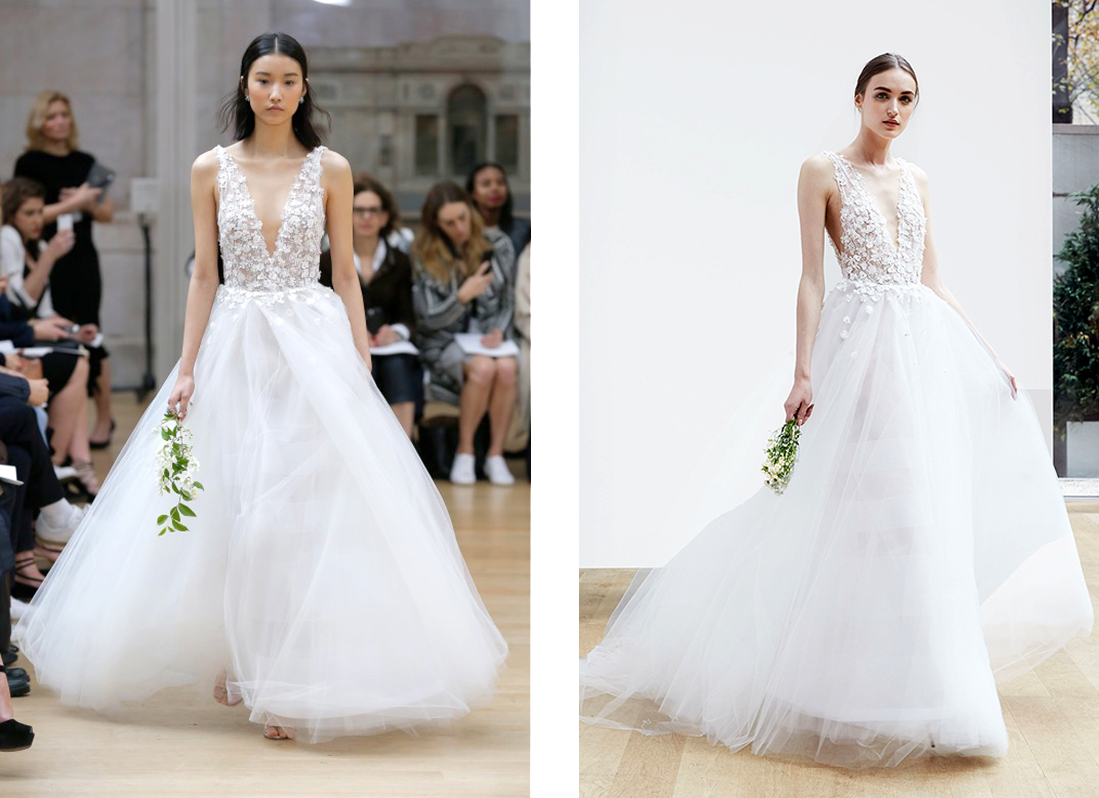 I madly loved this veil with flowers details, it looks so airy.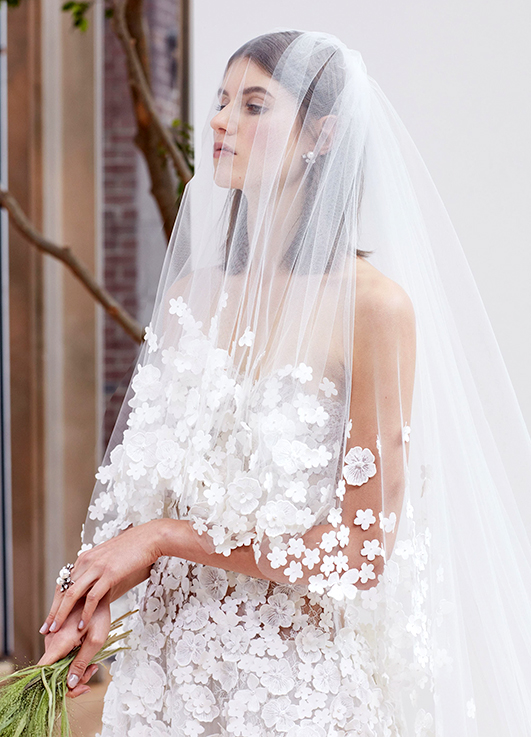 All the dresses in this collection are extremely feminine and they perfectly reflect Oscar de la Renta's style.