Eating cake at a wedding reception is something that will never go out of style! The wedding cake is en essential part of a wedding celebration, it has to be a beautiful cake, ideally in line with the wedding theme and at the same time it has to be delicious, let's say as delicious as it looks! In the last couple of years we saw several cake trends, very far away from the idea of the white and classic 3-tier wedding cake. We have seen unique creative ideas, such as the naked cake for 2018 weddings. The aim of this blog is to focus on the latest 2019 wedding cake trends for the upcoming wedding seasons. So if you are planning to get married soon, get on board and read this article, which we consider the ultimate guide to 2019 wedding cake trends.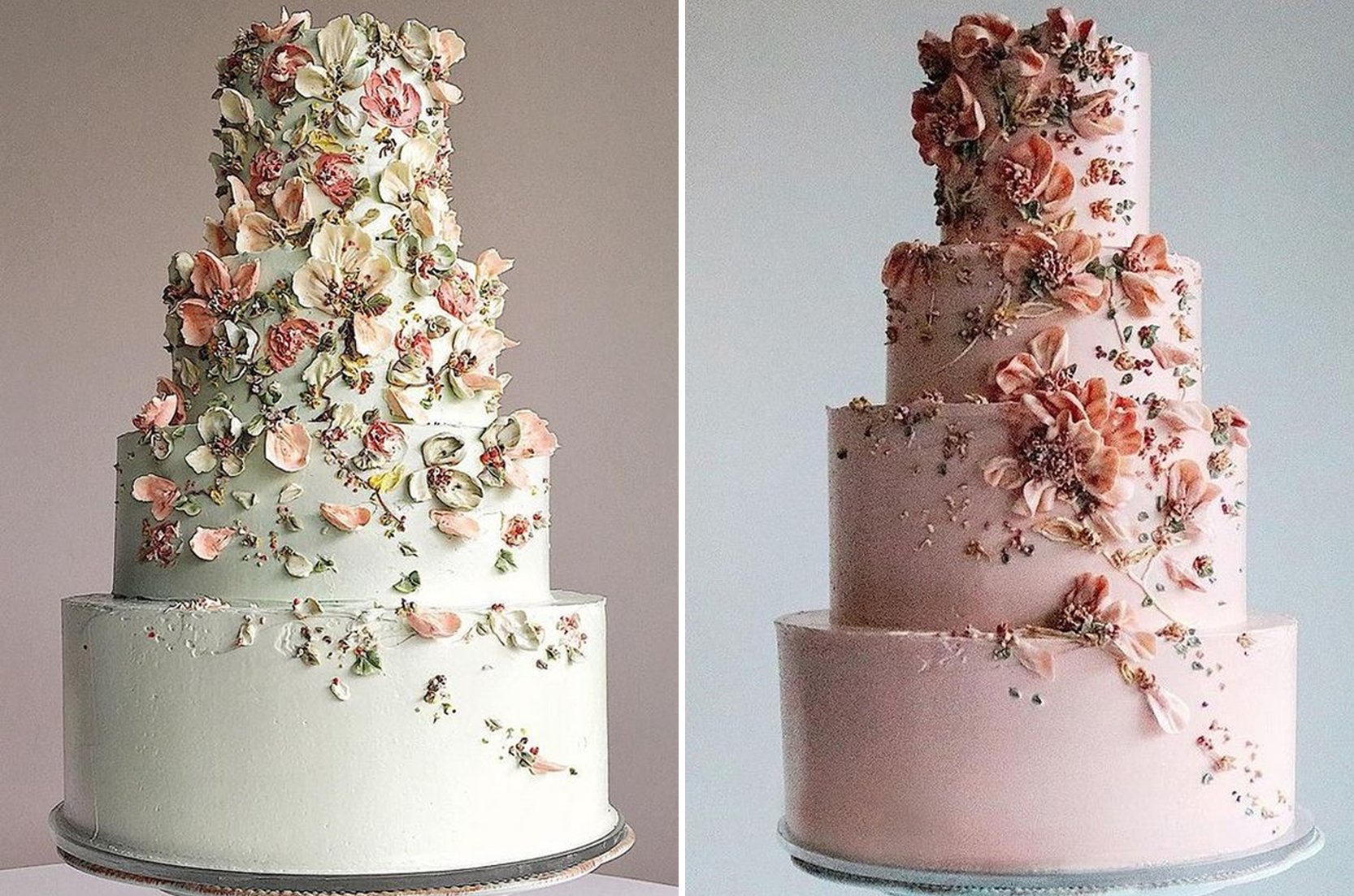 -Colourful cakes: the use of colors is definitely a new trend for wedding cakes. You will see intense or light colors, such as blue, green, pink, coral among others on cakes this year. It is also common the use of hand-painted cakes, especially for cake covered by fondant. The use of gold and metal details is becoming a trend again this year as well, also black fondant cake are common this year. So in other words colors are a must! Our tip: stick with your wedding color palette!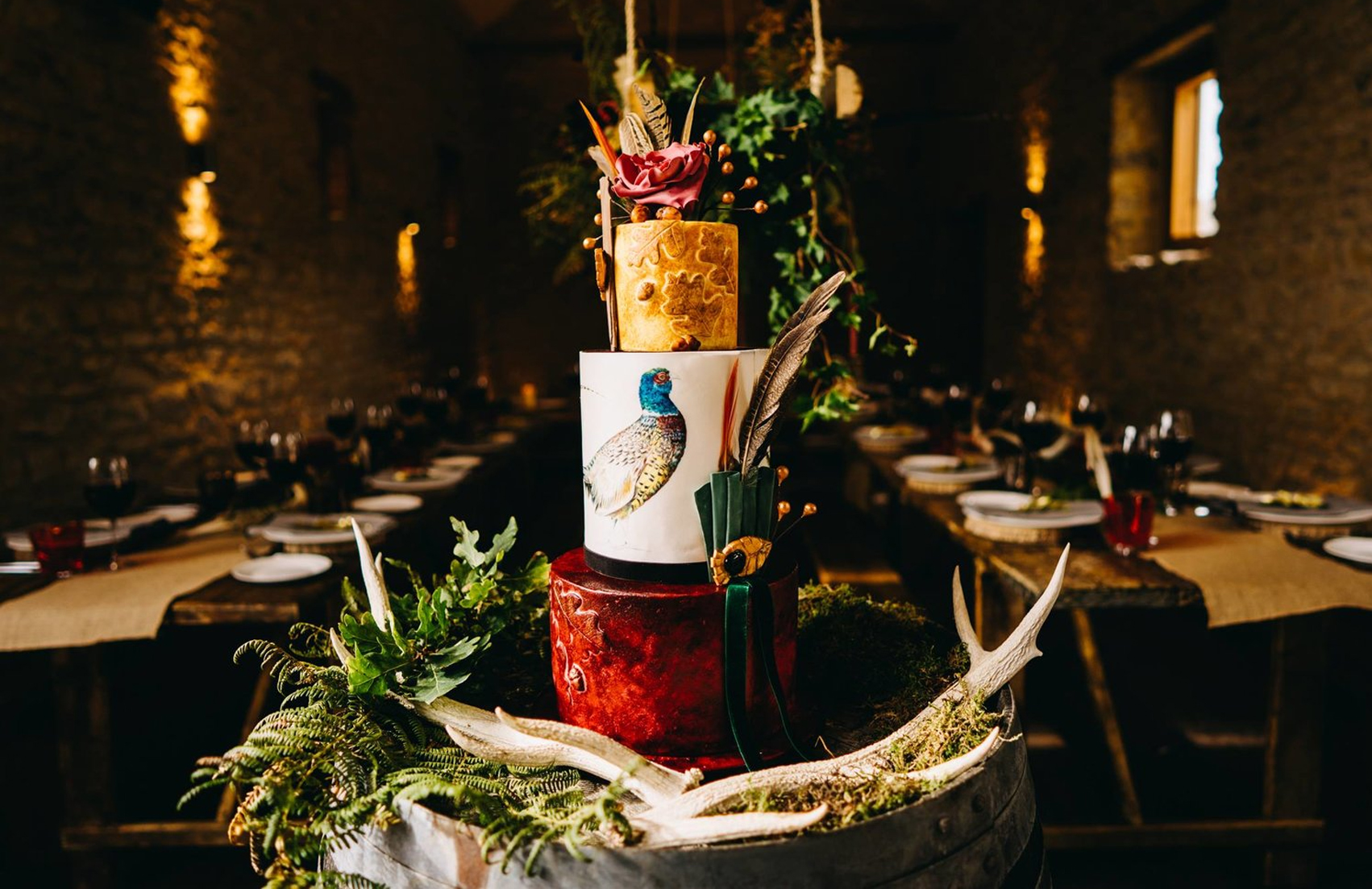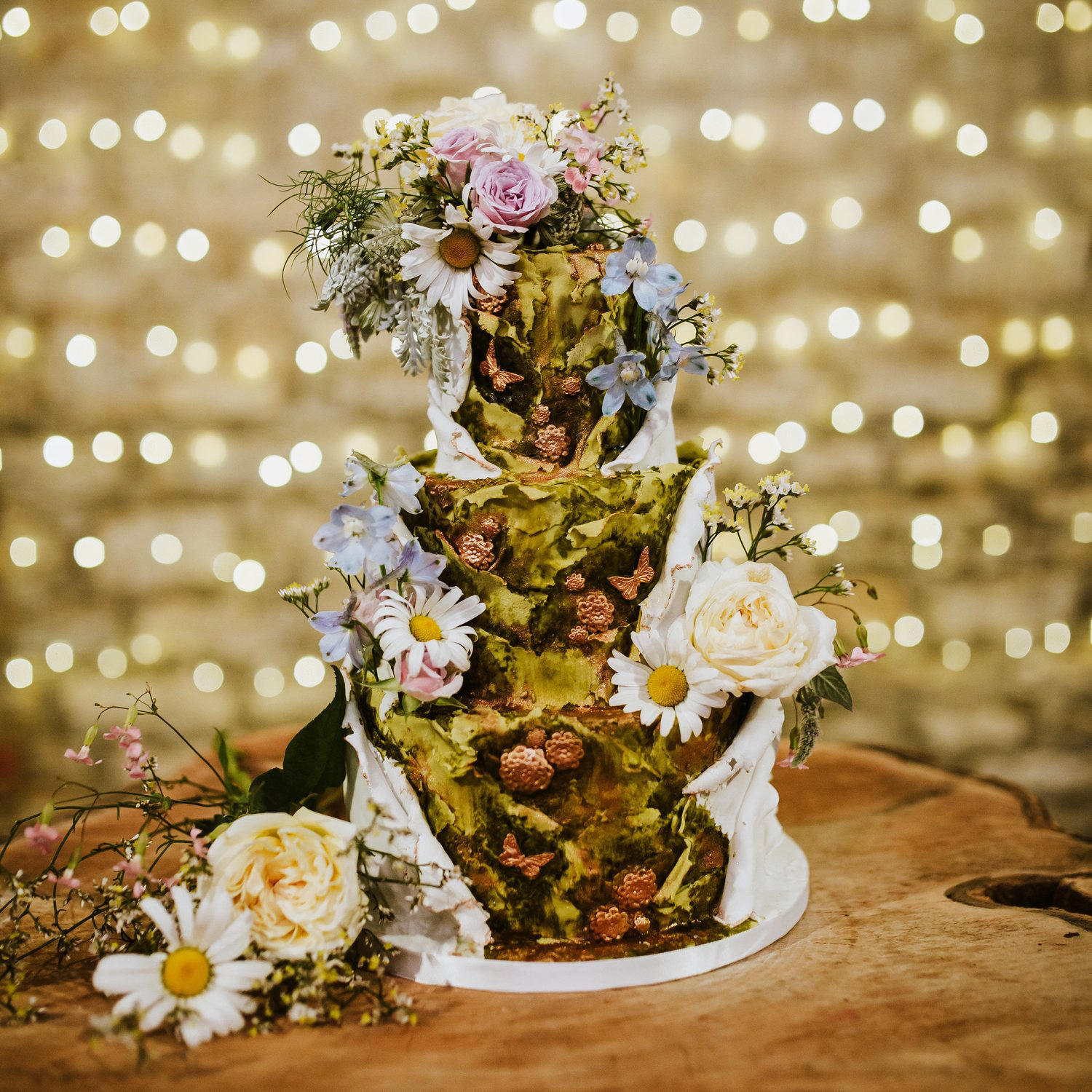 -Geometrical shapes: another trend is to use geometrical shapes instead of the classic rounded cake. For instance it will be easy to find 3-tier squared, rectangular or hexagonal cakes. Or you will also find structural and contemporary design with geometrical details on it.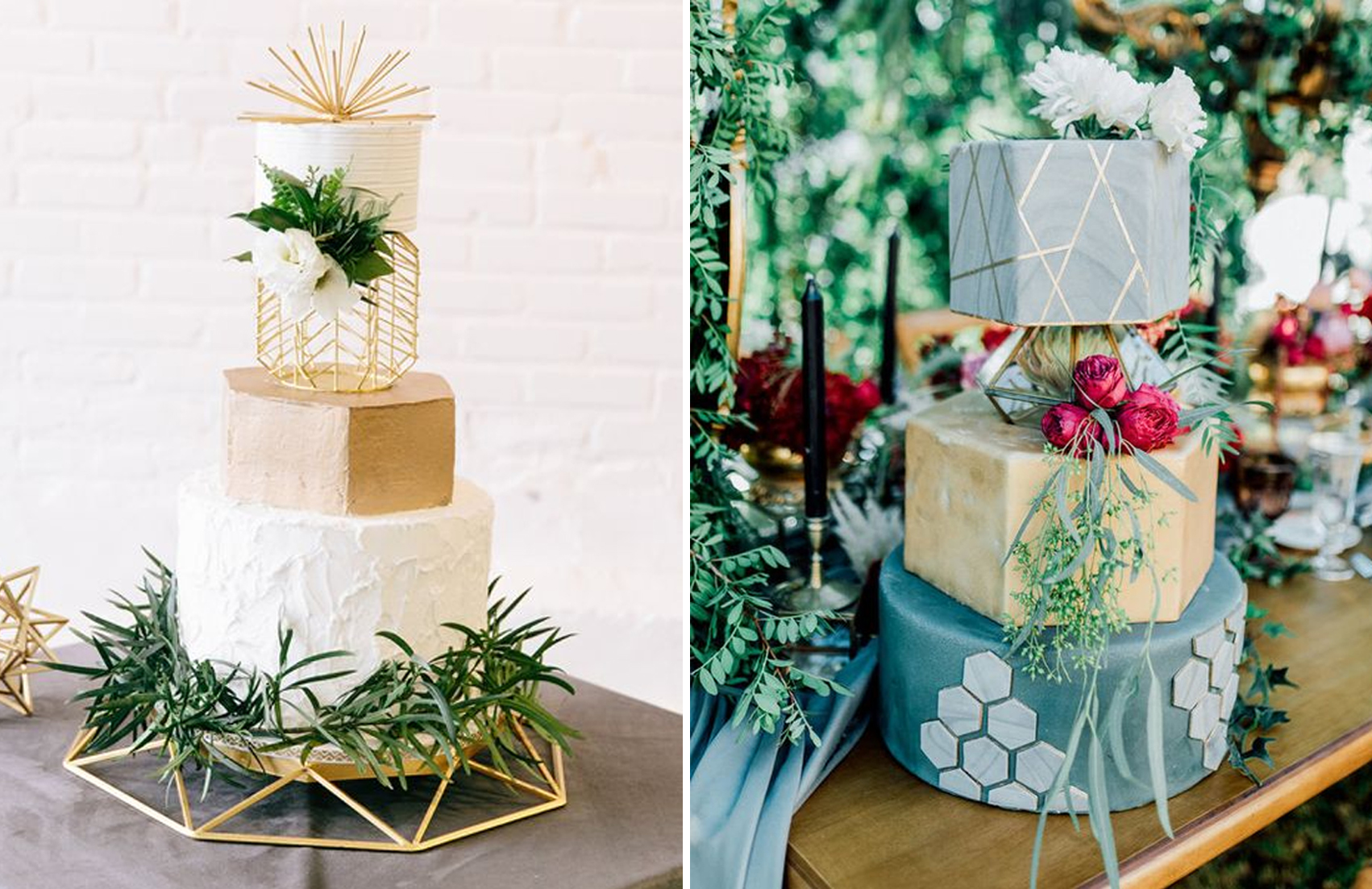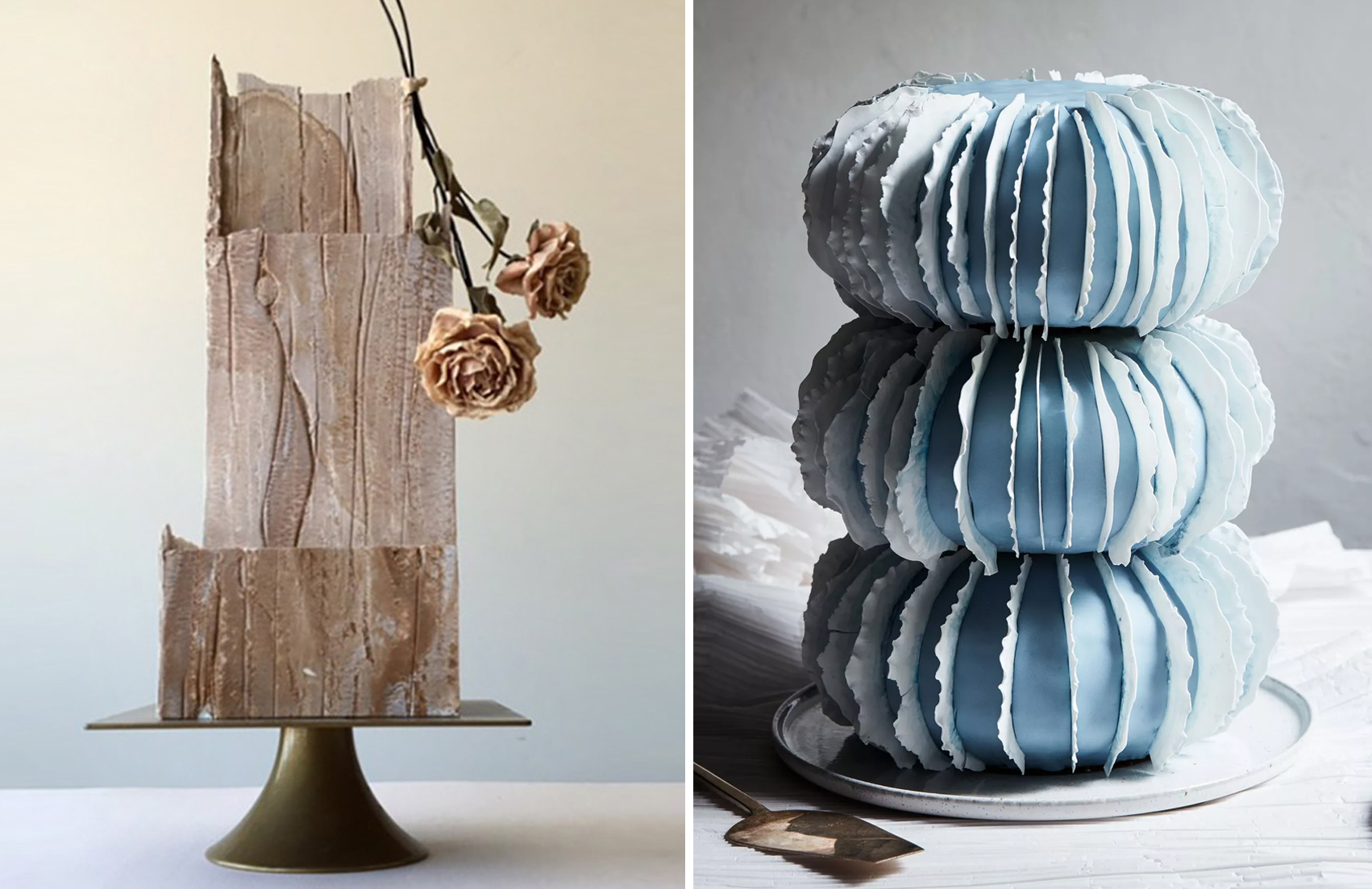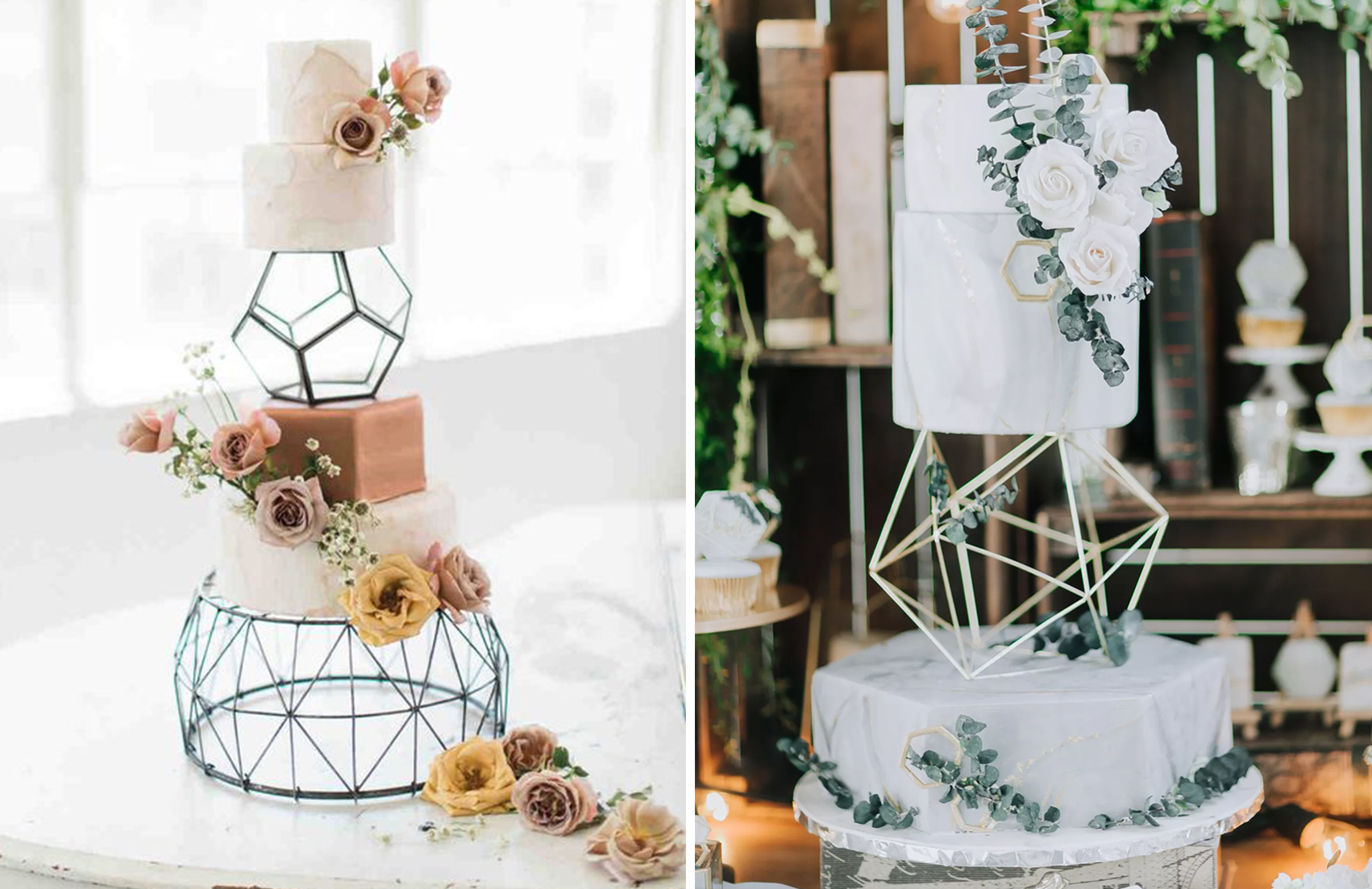 -Flower details: wedding cakes are now topped with real flowers arrangements, greenery and foliage, the use of edible flowers is also very common.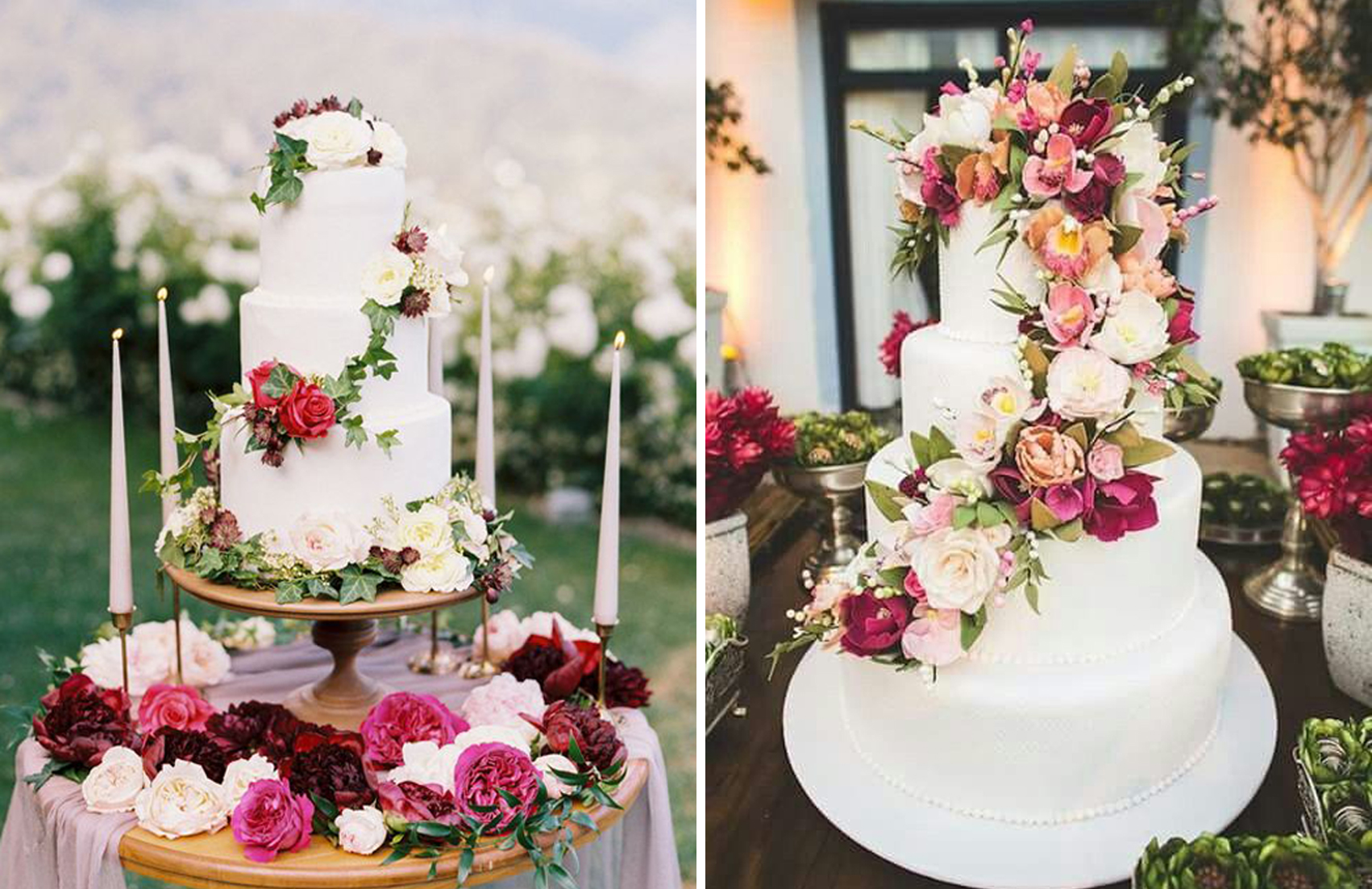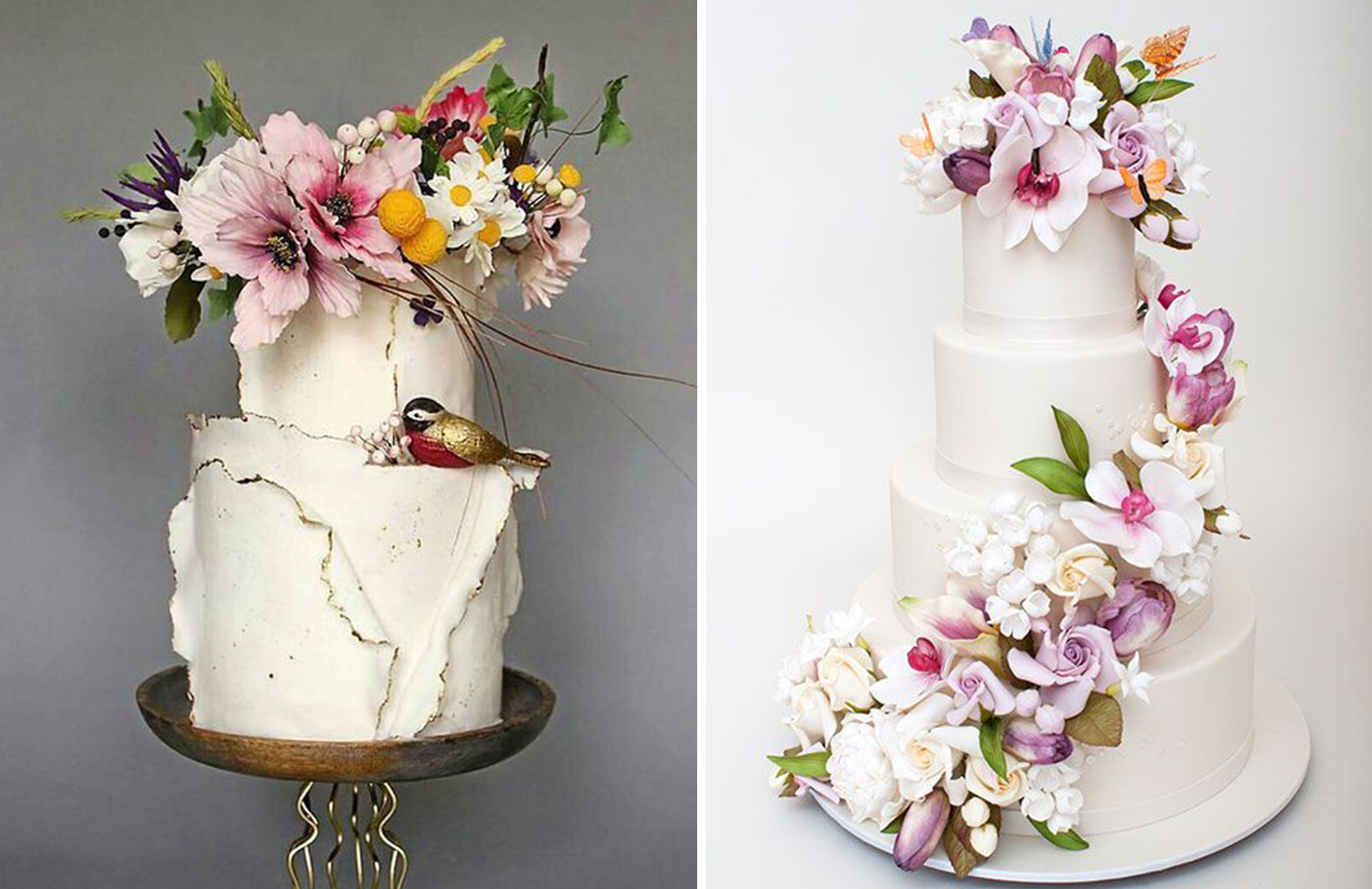 -Non-traditional wedding cakes: another trend for 2019 wedding is to have cake in line with a country traditions, basically no-wedding cakes. For instance we plan wedding in Peru and it is very common that bride and groom ask for a traditional Peruvian dessert made as wedding cake. This is happening more and more often everywhere. So, get rid of fondant or buttercream, and go for a delicious pavlova, a turron de Doña Pepa cake, a classic sponge cake with whipped cream or an Italian millefoglie.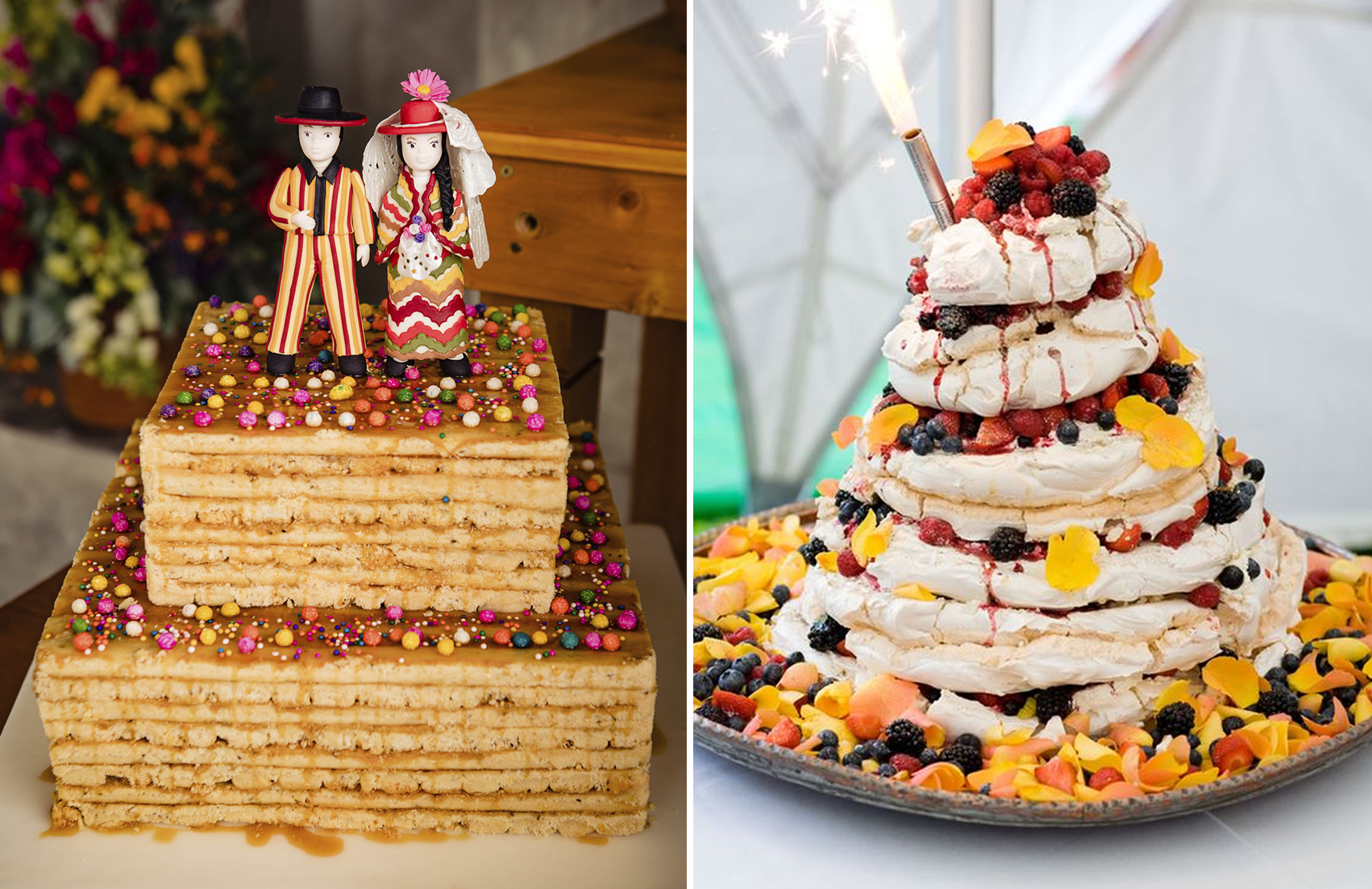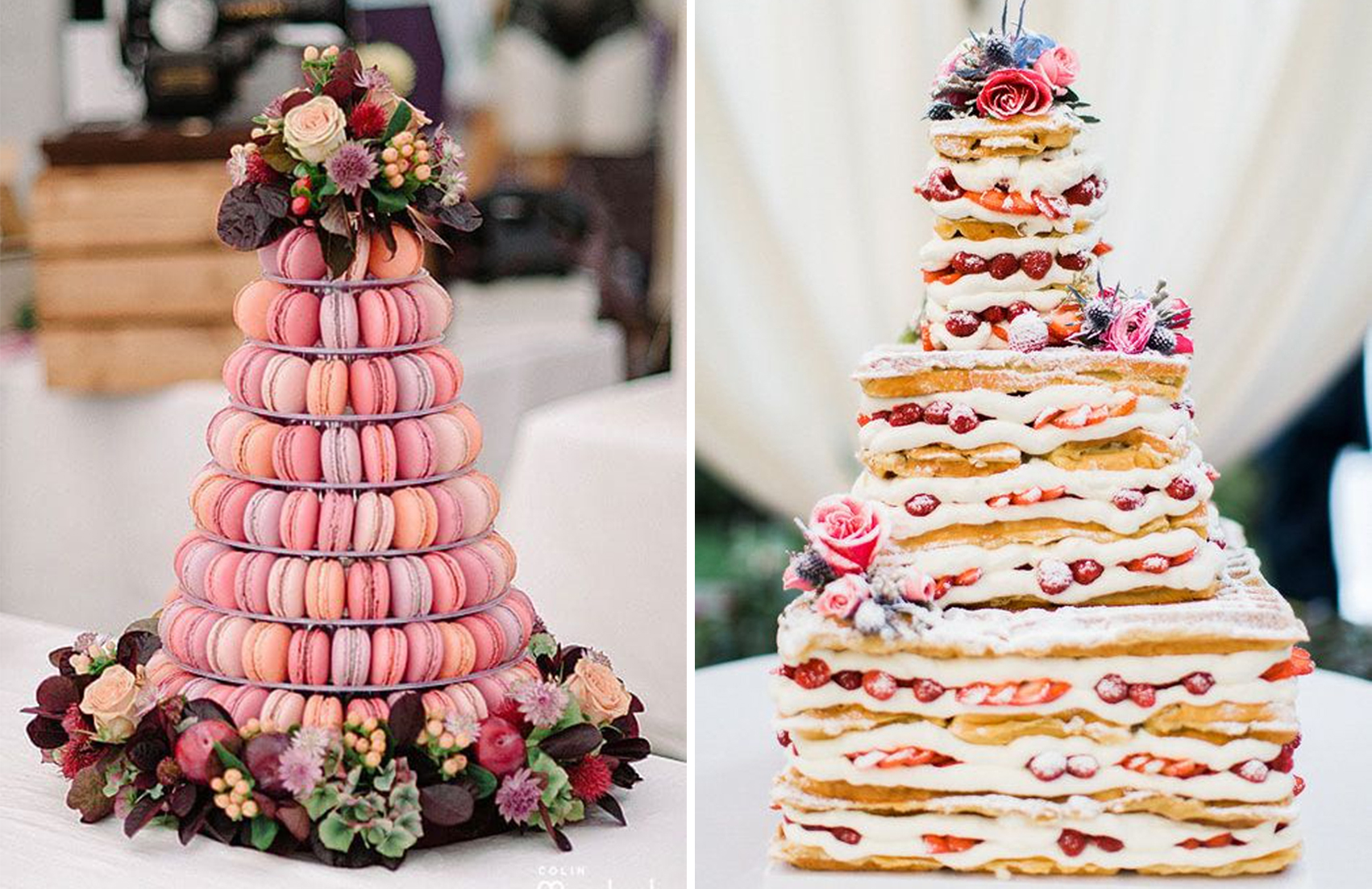 -One-tier cake: forget the high wedding cakes construction, 3, 4, 5 tiers of cakes. This year will be very common to have simple one-tier minimalist wedding cake. Simple doesn't mean boring taste or decoration. If you are afraid that a one-tier cake will not be enough to feed all of your wedding guests, you can have a bigger cake inside of the same flavors and taste to slice and serve.
-Alternative cakes: the use of other elements instead of real cakes, such as donuts or macaroons towers are also very common this year. Also the cheese cake is a real trend this year, with the cake tiers made with actual wheels of cheese topped with fresh fruits. The cheese wheels cake is a good option for couples who are not into sweets, served this fromage cake with jams, fresh fruits and nuts.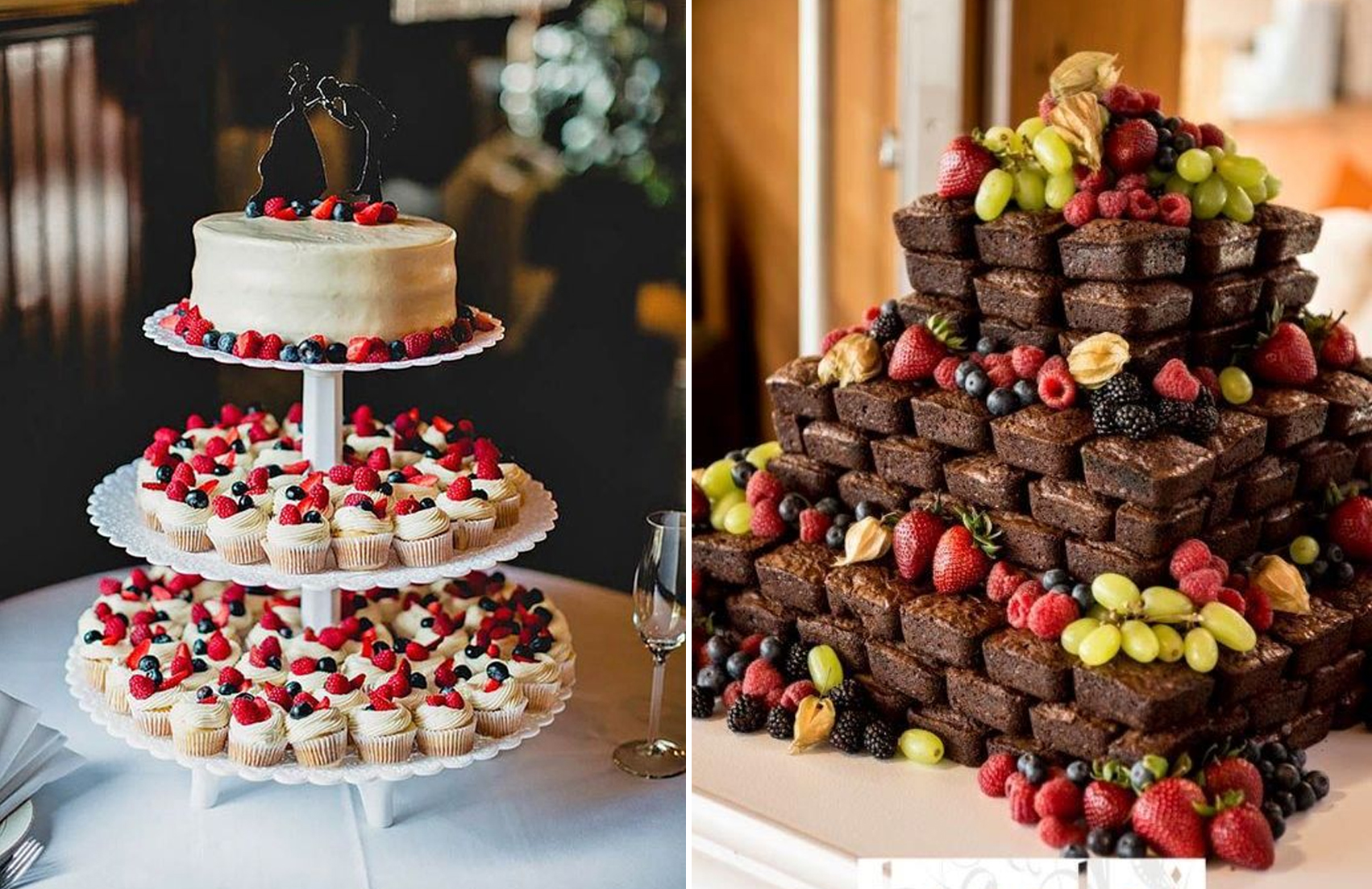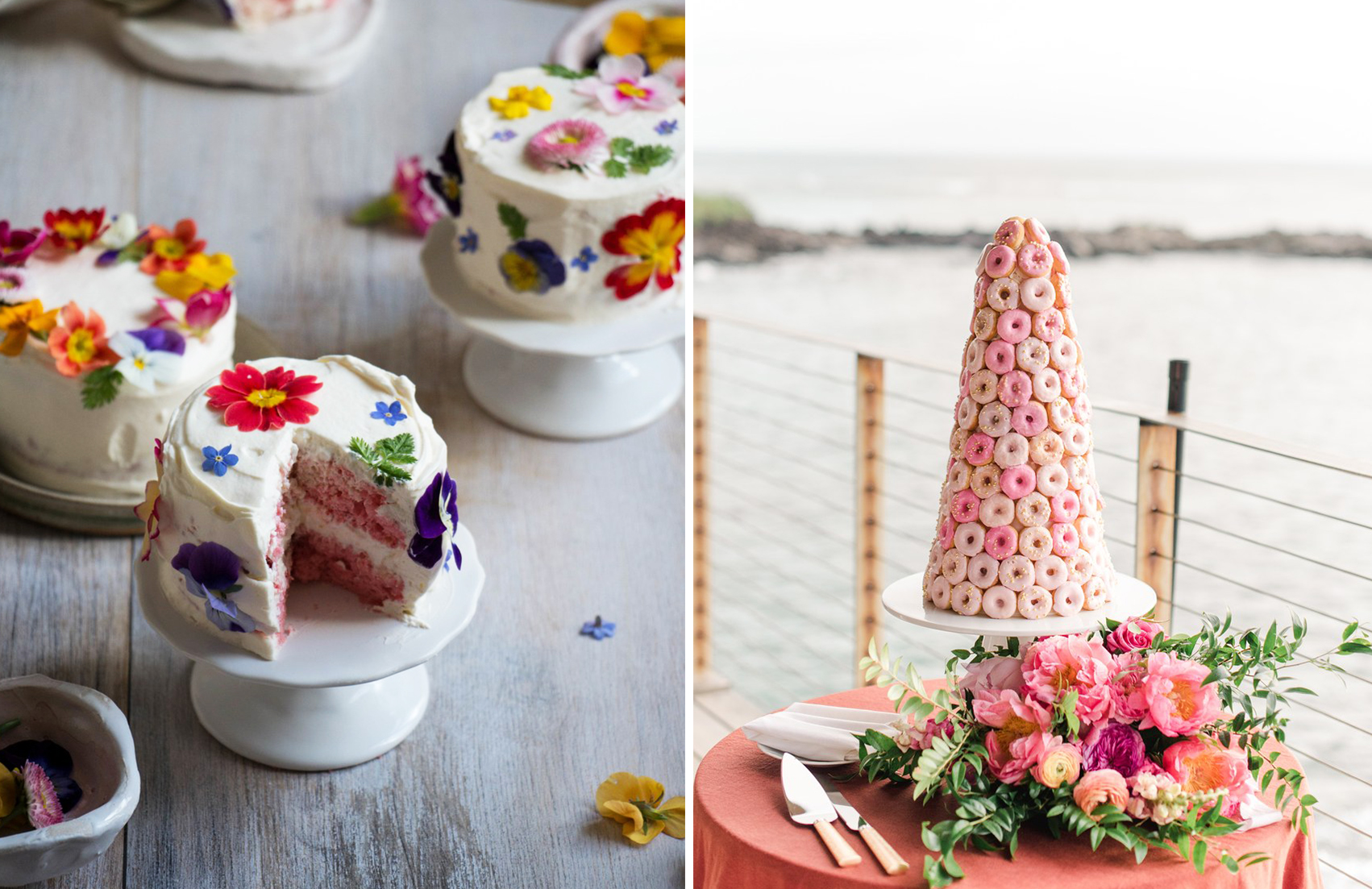 -Letter cakes: this is also a new trend for 2019 weddings. So opt for bride and groom's initials shaped cakes topped with fresh cream/whippedcream/creamcheese (this is actually up to you) and decorate with fresh fruits or flowers.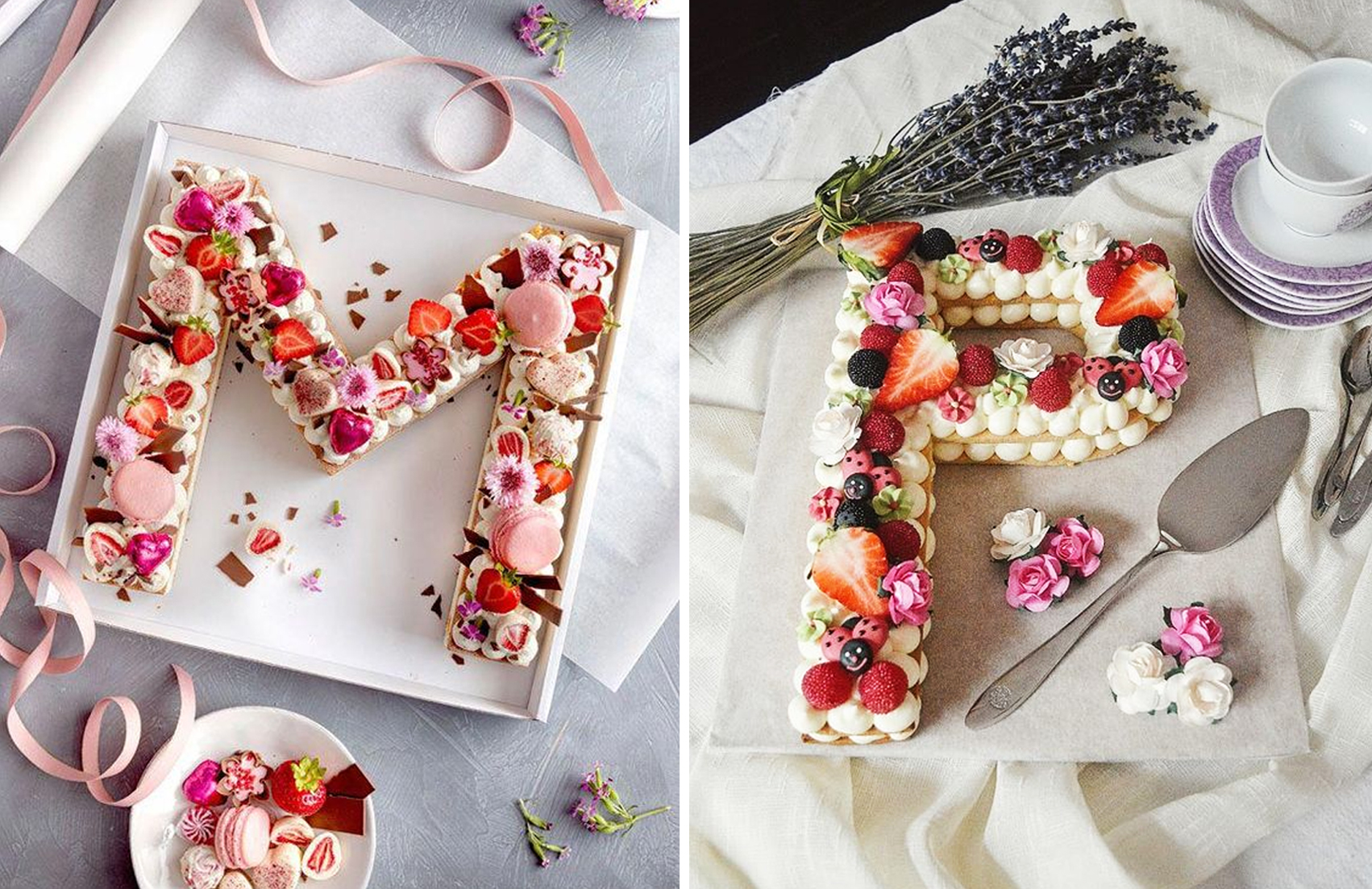 Remember that choosing your wedding cake is a very important decision of the wedding planning process. All your guests will be eager to have a slice of cake at the reception and the cake cutting is a very important moment of your wedding day, a memory taht you'll cherish forever. Also some additional tips: think about using a selection of wedding cake photos to show the cake designer and make sure that he/she has understood your idea and schedule a cake tasting few months before the wedding to make sure that the combination of flavors is the one you are looking for.
For more wedding trends stay tuned since we will share them soon on our blog!