Peru destination weddings can be so much fun! We had the pleasure to be part as wedding coordinators of a very special and entertained destination wedding in Paracas, a town located on the Peruvian central coast. It is about 3 hours car ride from Lima.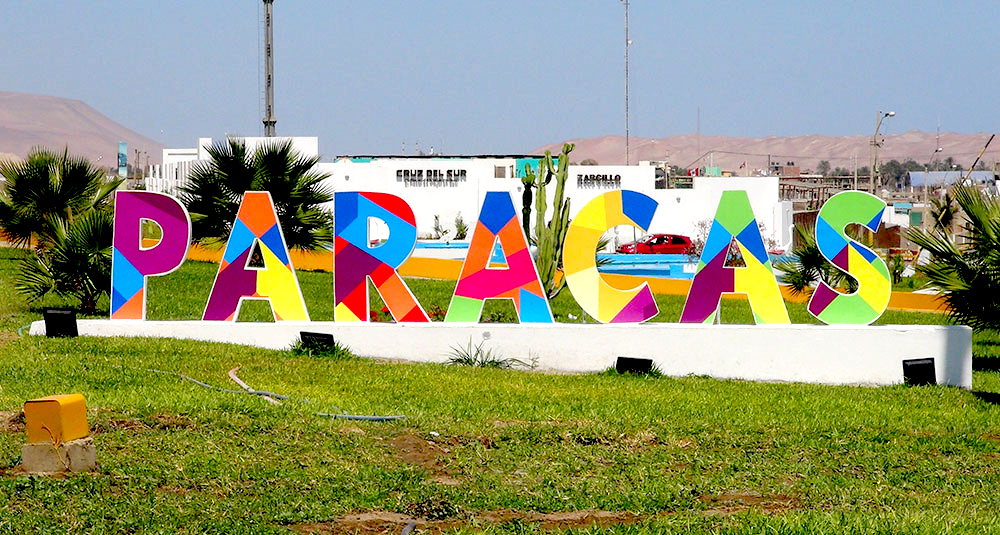 Bride and groom were looking for a relaxed wedding celebration with plenty of food and drinks, nothing too fancy, but something absolutely fun with a relaxed atmosphere for their guests. We tought about a beautiful Oceanfront venue in the area, with several open space options and fabulous grounds they could consider for their specia day.
The result was a stylish and fun wedding celebration in front of the Pacific Ocean, which blended the charme of Afro-Peruvian traditions and the modernity of Australian culture.
The ceremony setting was extremely simple, a foliage half-moon arch placed in one of the garden areas of the venue, rounded by tropical palms with the ocean right in front. We opted for wooden back chairs for the guests and little bougainvillea flower arrangements. Bestmen and bridesmaids, dressed up respectively in beige and tobacco tones, stand up at bride and groom's sides. The sun was shining during the ceremony, the ocean breeze was quite intense, as well as the sound of the ocean's waves…it was such a special moment for all.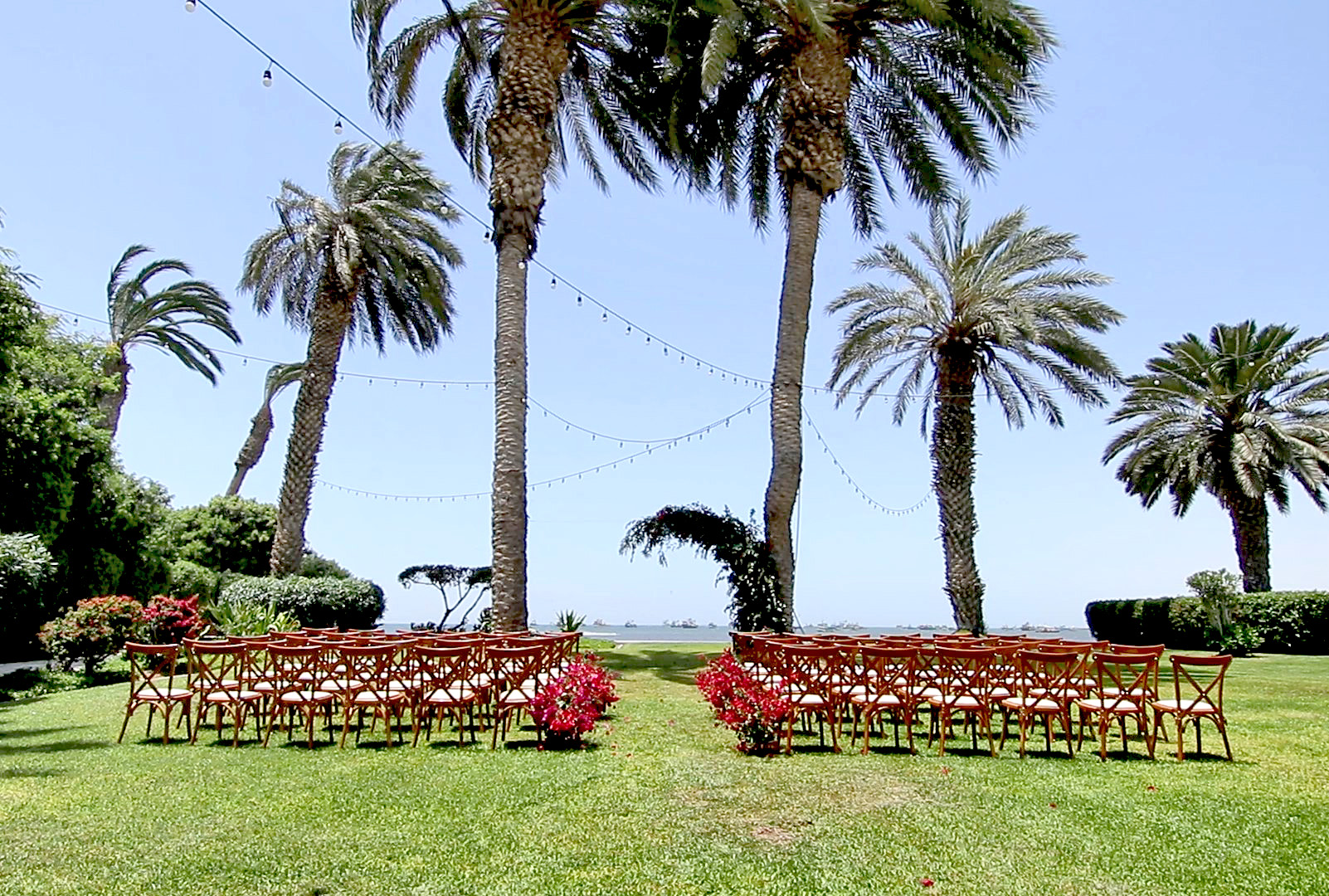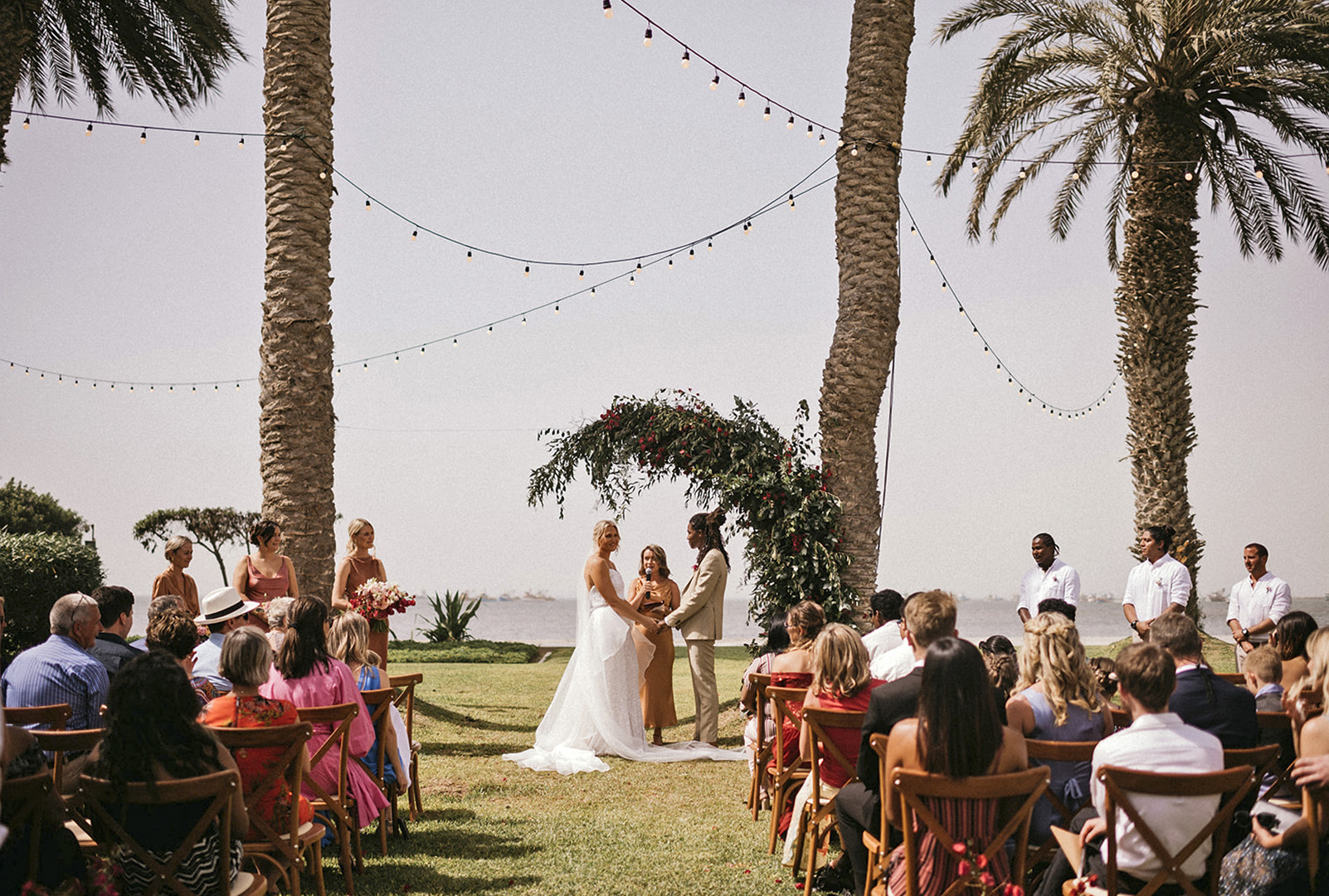 The reception was really fun! Fourteen rounded table with white tablecloths, delicate flower arrangements with few cream, white or malva flowers, wooden chairs set around a squared wooden dancefloor structure placed in front of the long bar. As backing for the bar, we used vintage lamps hung up on different levels. Wooden and cream tones fabric were the main characters for the reception. The lighting effect was beautiful at night, few bulb lines hung from the top of the dancefloor to all the reception area and few reflectors for the party.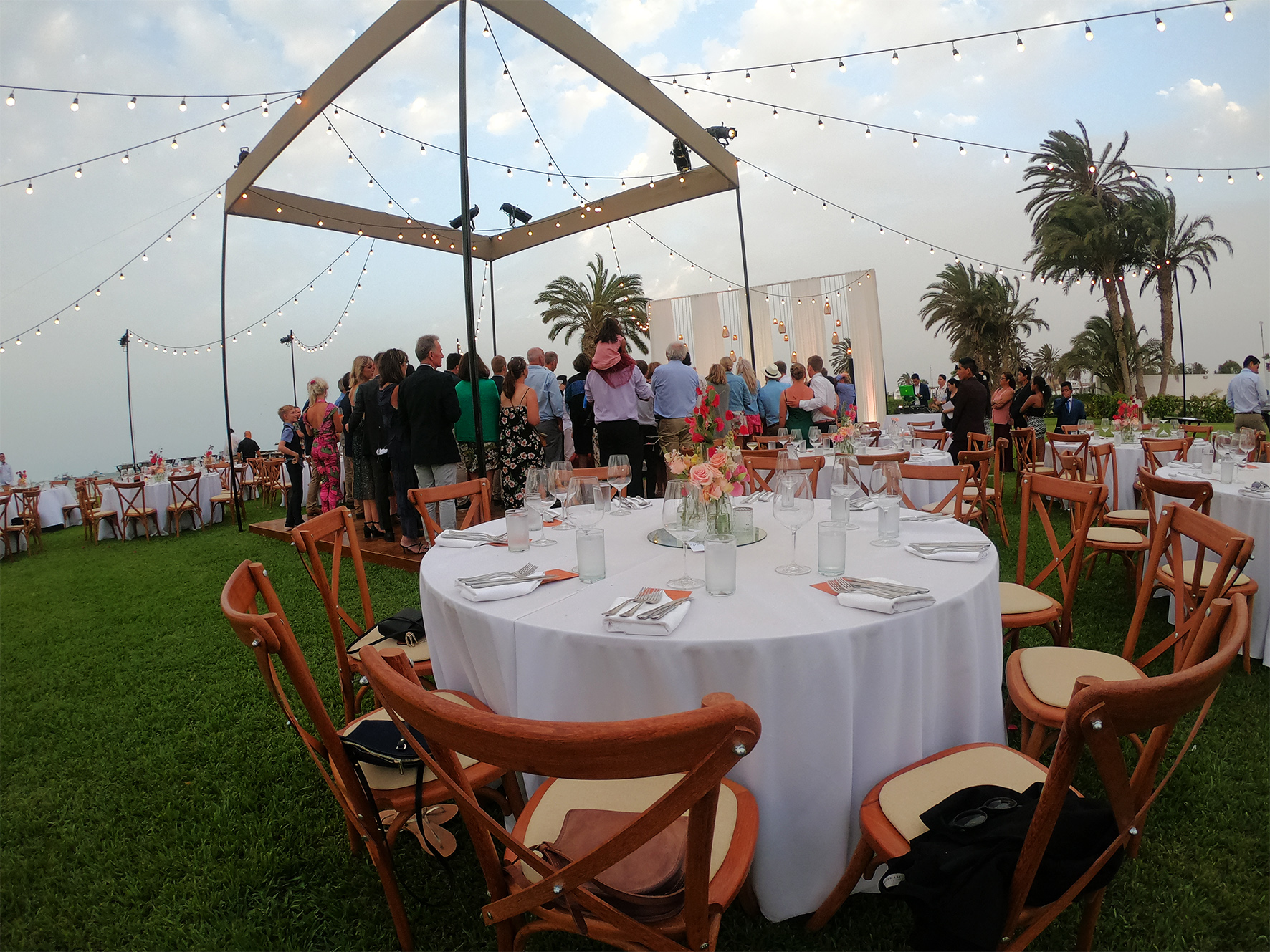 Bride and groom opted for a champagne fountain, very popular in Australian weddings. They started pouring champagne into the glasses and people helped themselves from the tower. The entertainment part was also very important for bride and groom, they choose an Afro-dance show and cajon and zapateo show. The cajon is a traditional Peruvian percussion instrument, a sort of box-shaped played with the hands and fingers, used in Afro-Peruvian music, but currently used also in flamenco. Zapateo is a type of dance, also typical of the Afro-Peruvian culture, where dancers use their feet as percussion instruments. It is usually accompanied by the Peruvian cajon.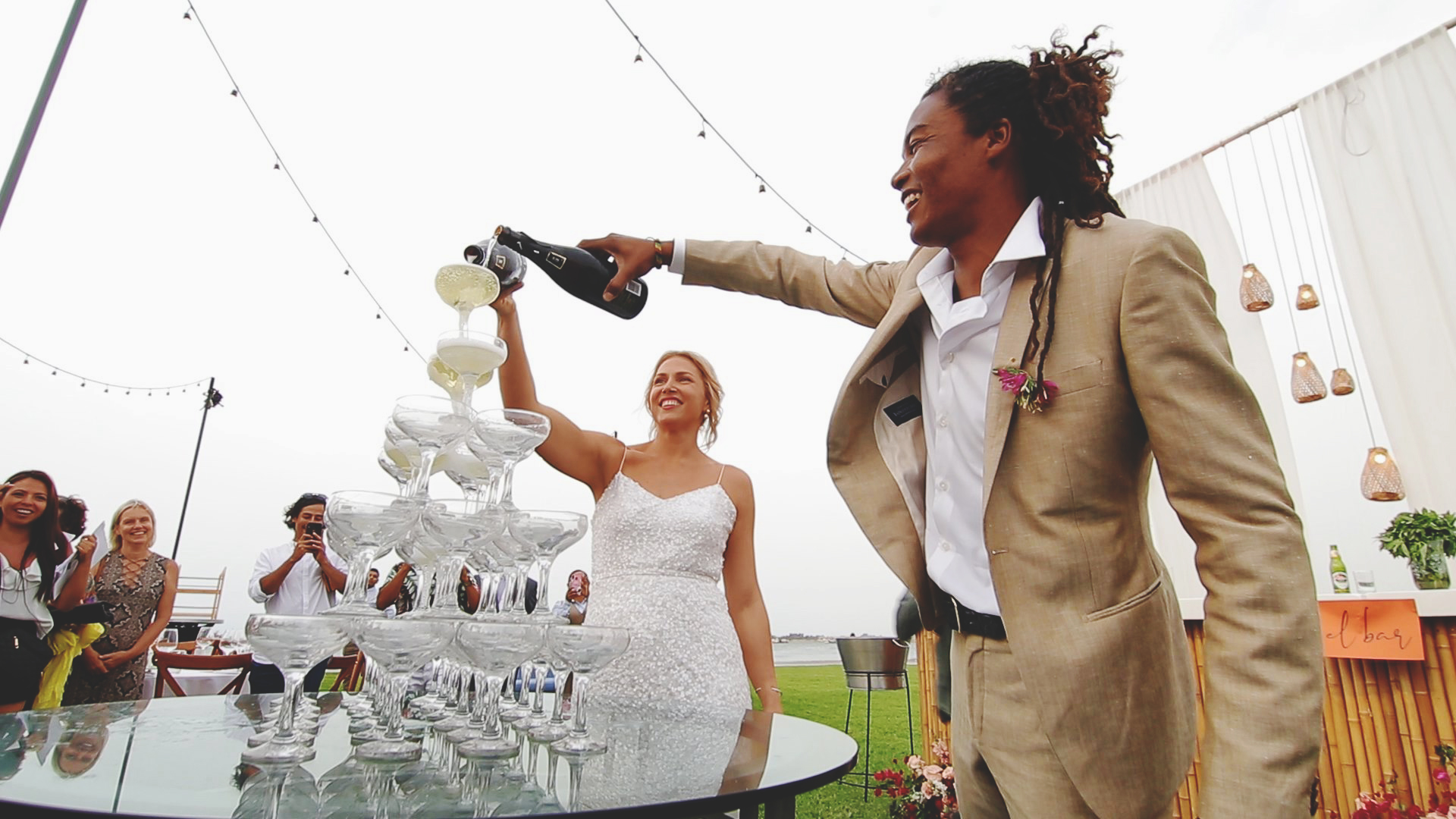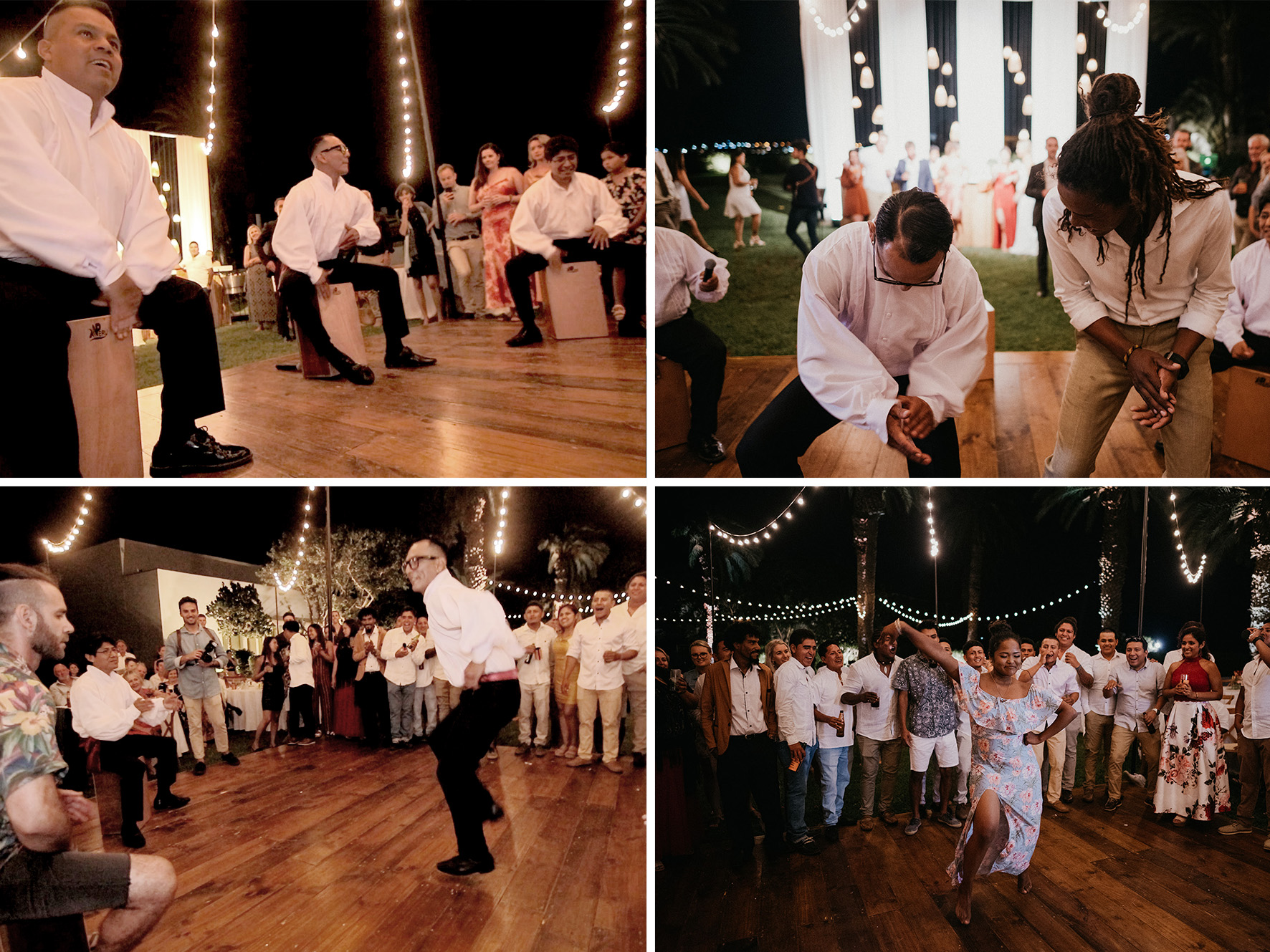 The party was so much fun, the dancefloor was so crowded and the guests danced until dawn.
This is definitely a great venue for outdoor wedding celebrations!