It is always more common that bride and groom decide to create their own wedding websites, with their beautiful pics from the pre-wedding session (where are super dressed-up and made-up), information on the date and venues of the wedding ceremony and reception, dresscode options (if any) and much more. Many of our couples opt for setting their own wedding website and we always gave them some tips on what to include, considering that it is a pretty good way to spread information and tips around for their wedding guests.
But what are the must-have information to include on your wedding website? Here a list of essential things you cannot forget!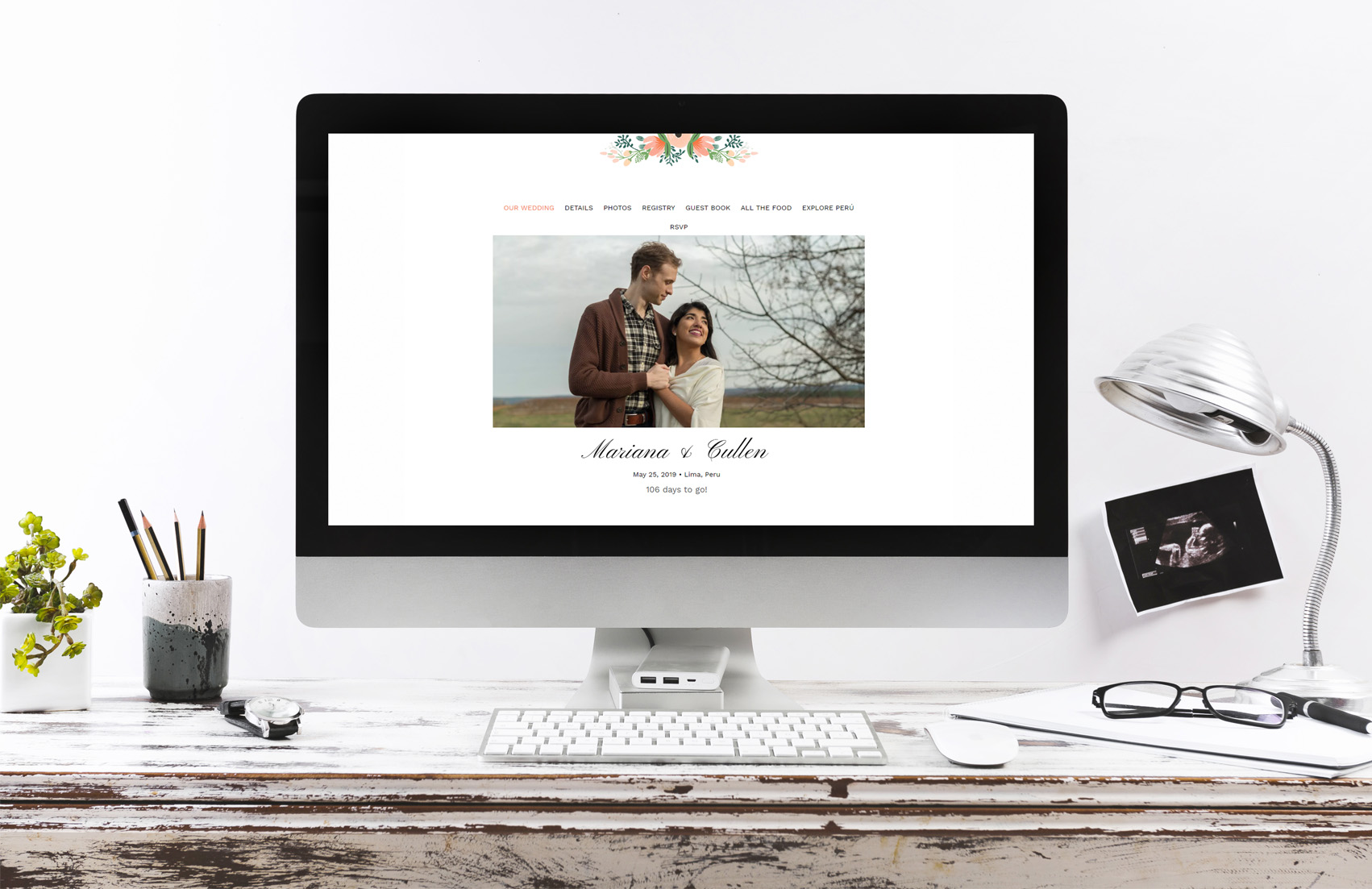 Basic Wedding information: this is related to where and when you are going to get married. In case of religious weddings or civil weddings usually there are two different venues, one for the ceremony and the other for the reception, so make sure to include all the addresses, the times, the date and include a little map for your guests to reach the venues. A practical thing you can do is to upload to your website a scanned copy of your wedding invitation with all these useful details.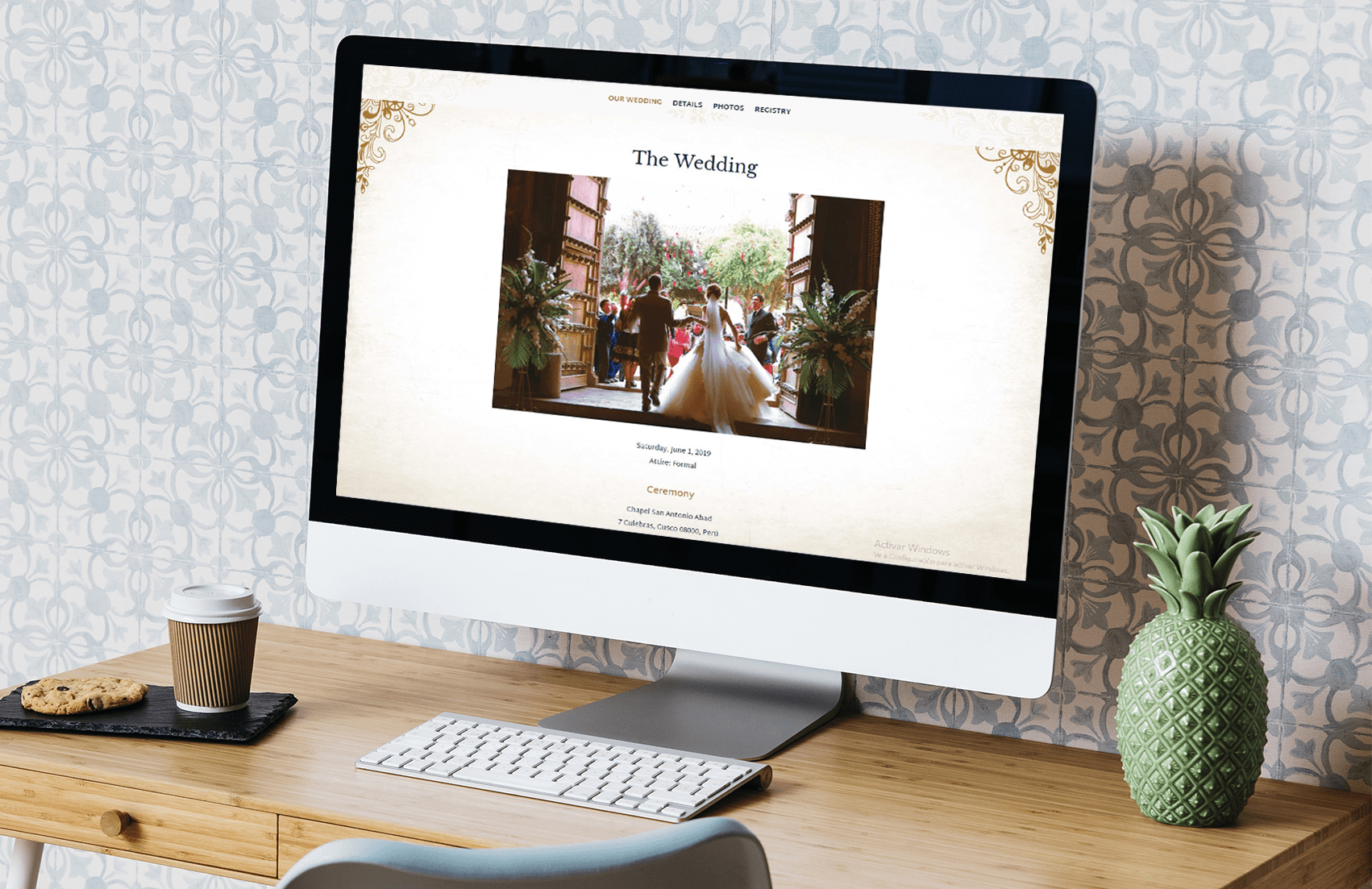 Logistic information: this is related to where to park your car if your guests are getting to the venue by theirselves, or transportation information if you are planning to arrange transportation for your wedding guests. Usually bride and groom opt for buses leaving at different hours (perhaps every half an hour) from the same departure point, so make sure to add the bus schedule and departure point exact address as well. These are relevant information especially for destination weddings; imagin that your guests are going to travel to a foreign country and they do not have a clue on how to reach the wedding venue, so be clear on this and explain them in the easiest way possible how to get to the wedding. This way they will not feel lost in a new country.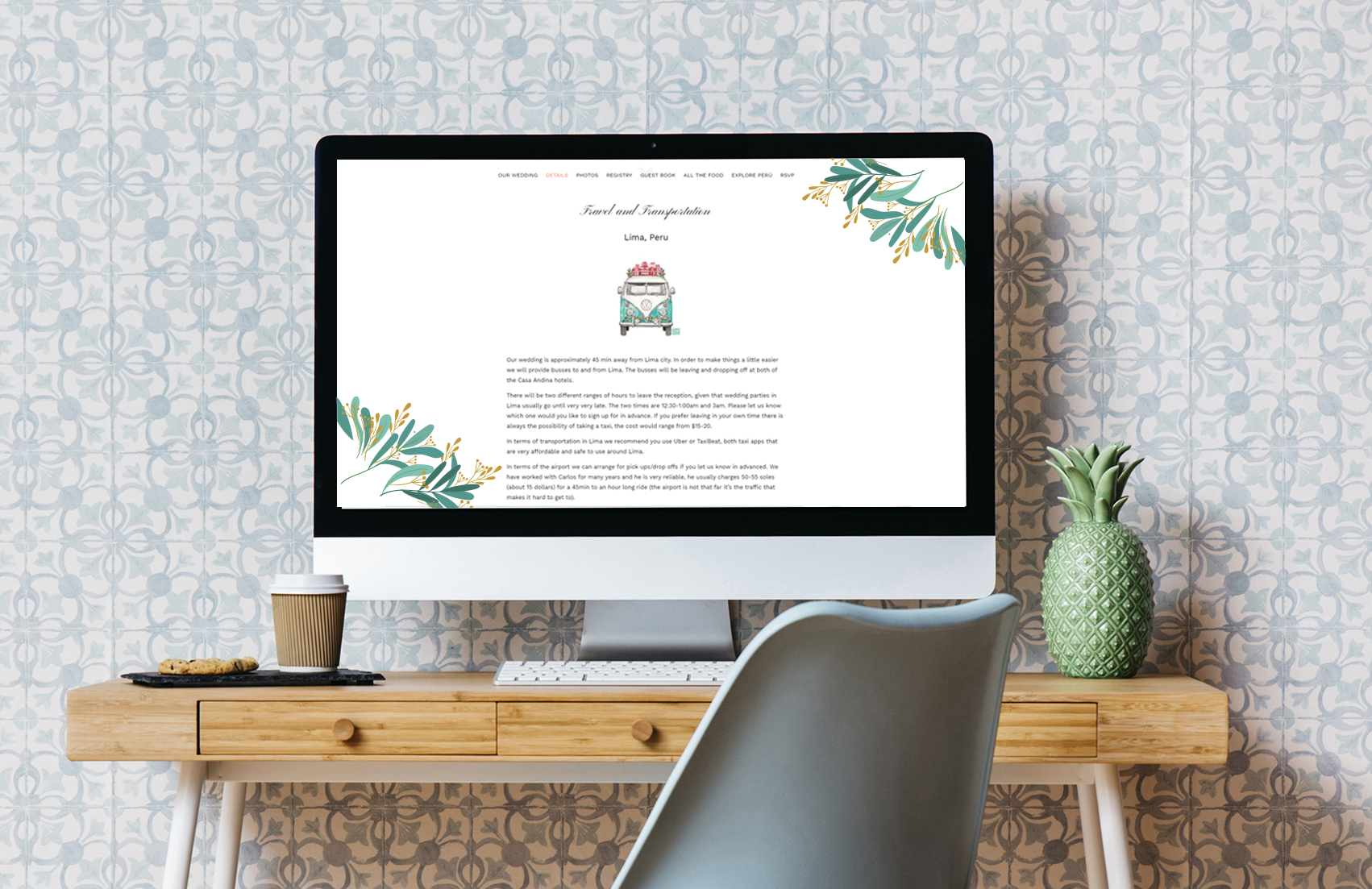 Your Story: don't be too long-winded on this, try to explain how you two met, some relevant moments of your lovestory and your upcoming projects as a couple. People usually do not focus on this.
Registry: it would be very useful to include information on that, so provide the link to the online registry so that your guests can start looking into gift options. Sometimes buying wedding presents could be too much hassle for the guests, and sharing a link online make everything easier. This way they can easily buy a present for you online and you can go pick it up or get it delivered!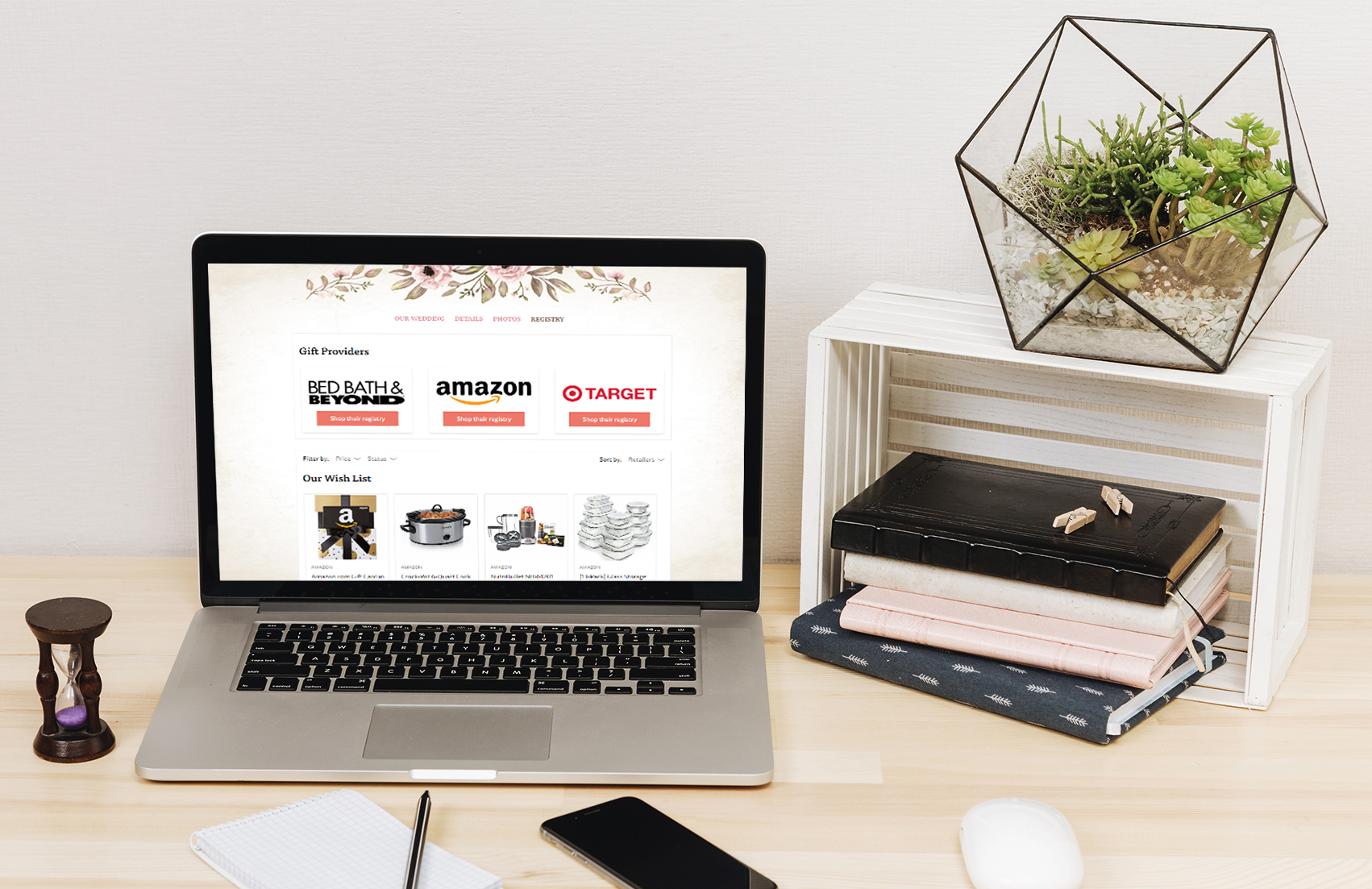 Guests Travel information: if you are planning a destination wedding is essential to include in your website proposed itineraries, considering that your guests would love to explore the foreign country. The couples we work with usually opt to include details travel packages with prices, hotels options and tours for their guests, and of course we take care of all the guets travels arrangements, so they do not need to worry about it. Guests have to travel for your wedding, and obviously they want to visit the must-seen sites after or before the big event. Also, include information on hotels and rooms blocking, it would be easier for you to have your guests accommodated in the same hotels, or at least in different hotels but in the same area. This make things easier for pick-up and drop-off issues or tours arrangements. Upload a list of restaurants recommandations, bars, shopping malls and local markets, things to do in the city and around as well.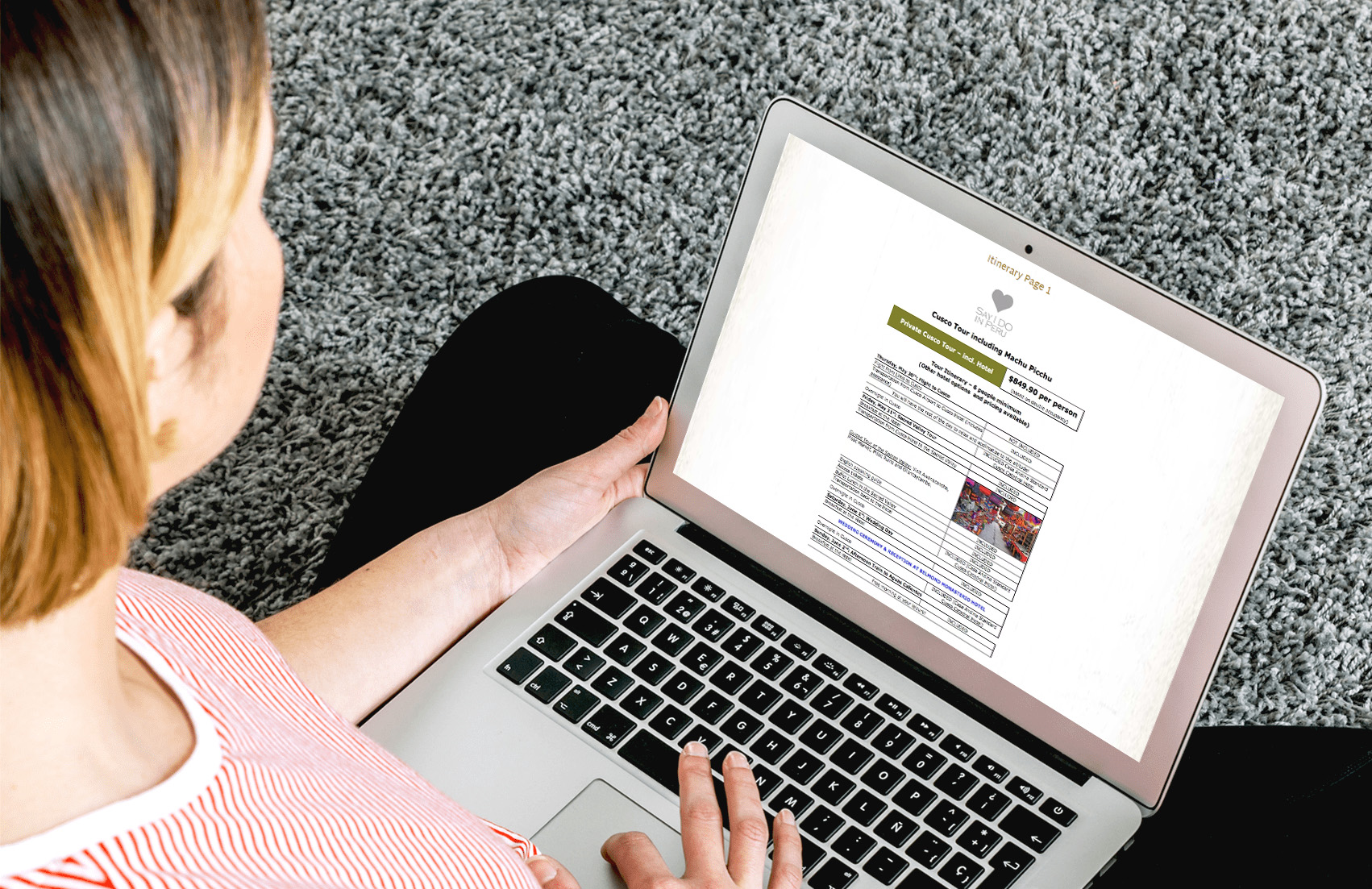 List of activities: sometimes bride and groom plan activities during their wedding week, such as rehearsal dinner, cooking classes, special dinners or lunches, cocktail nights, picnic, it really depends on bride and groom preferences and interests and the guests they have. We usually suggest different kind of activities in Peru: Peruvian cooking classes, outdoor picnics (depending on the season), folkloric shows, Pisco tastings and cocktail nights.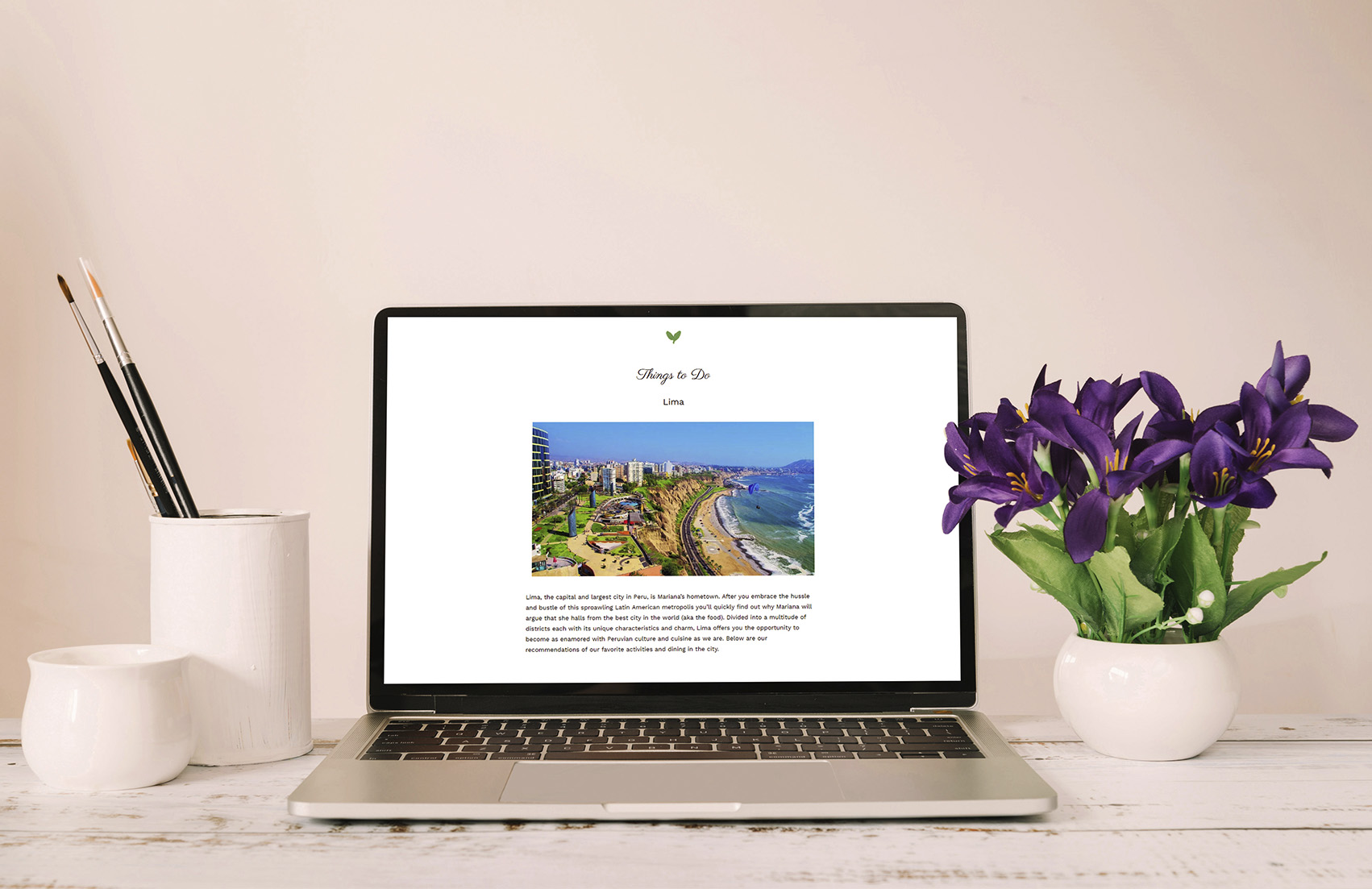 RSVP form: this is very useful, considering that will help you monitoring the number of your guests and make the necessary changes with the wedding vendors. It's a good way to track the magnitude of your wedding celebration.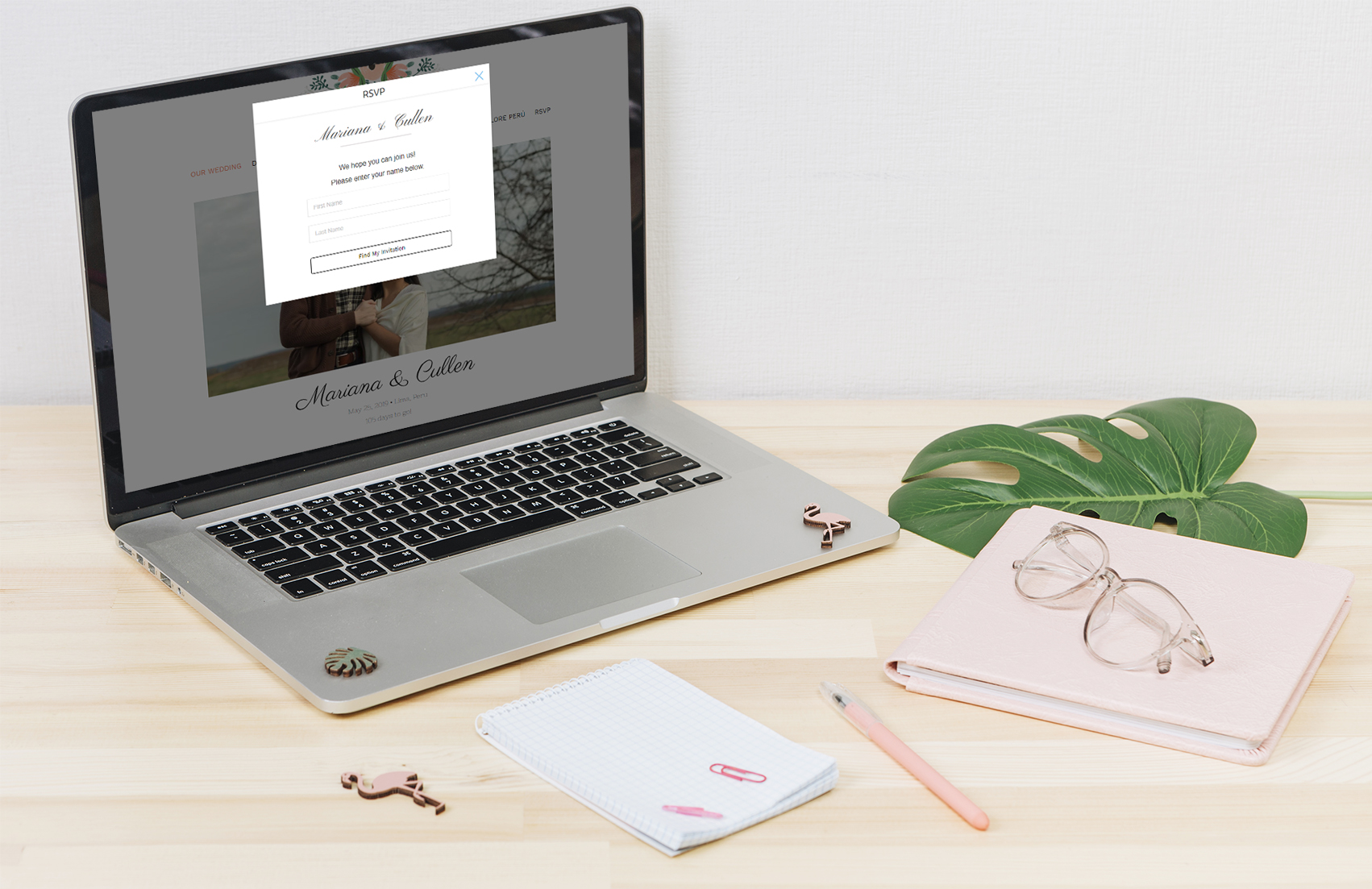 So try to be self-explanatory in all the information you provide on your website, this way you will avoid tons of messages and emails from your guests asking questions such as: "Where are you getting married?", "How do I reach the wedding venue?", "What am I suppose to wear for the wedding?", "Where can I stay during your wedding week?, Any accommodation suggestions?", and much more!