Wedding Ideas
back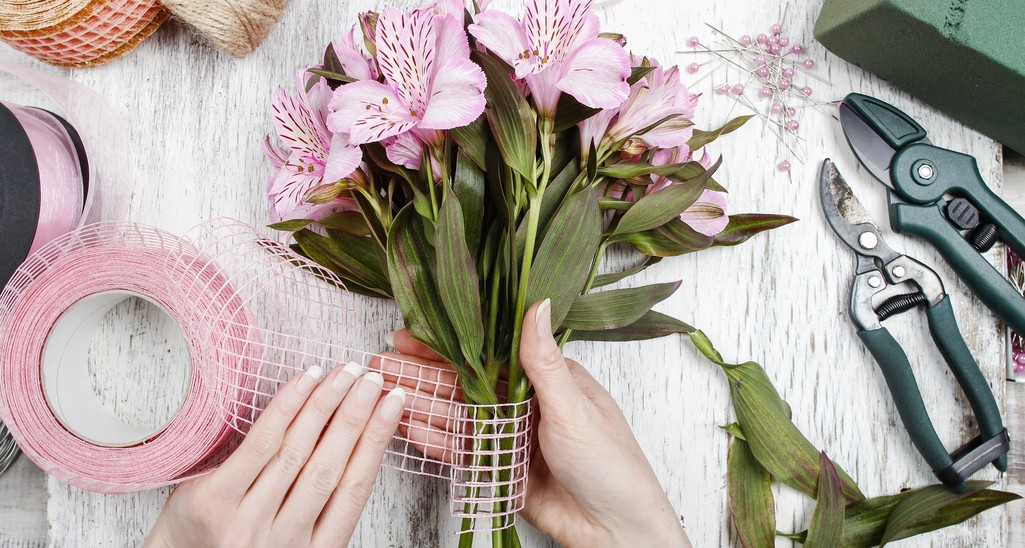 Are you up for a DIY wedding? Many brides today opt for this solution because they love the idea of "do it yourselves" or because they want to keep their budget under control. So choose your favorite flowers, in this case they are astromelias, and start collecting floral tape, pins, floral scissors, and a bouquet wrap of your choice, better if it matches the colors palette you chose for your wedding, and start DIY! We can leave you some tips on how to make your own bouquet:
1. Carefully check the flowers you will use and pull off damaged or unattractive petals;
2. Be careful with roses, since you need to get rid of the thorns first. While doing this try not to damage the blossoms;
3. Don't cut the stems until you have finished preparing the bouquet;
4. Start assembling the first four flowers and then add the others one by one;
5. Once you finished assembling the flowers you need to secure them with a rubber band or a floral tape;
6. Choose a ribbon that matches with your wedding color palette;
7. Preserve the bouquet wrapped in tissue paper and put it in the refrigerator.